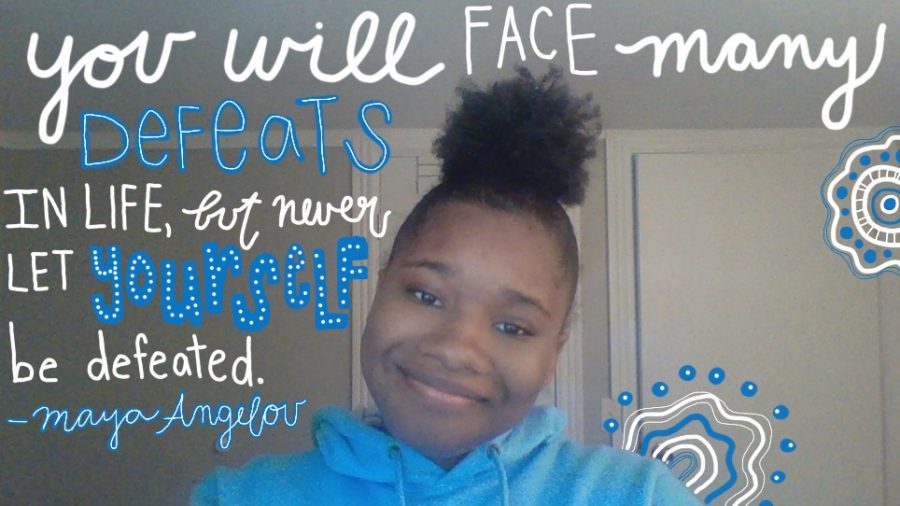 Oriane Dancler is a sophomore at John Adams Highschool. She enjoys journalism and researching new things. Oriane is a cheerleader at Adams and also in Valparaiso for competitive cheer. She is also in the Roher Club, which allows her to participate in community service. Oriane was Rhoer Club president for one year and vice president another year. She is also the captain of her competitive cheer team.Oriane enjoys helping in her community because she wants South Bend to be the best it can be.
When Oriane grows up, she wants to be a criminal defense lawyer because she loves law and doing what's right. Oriane is a bright and confident young lady. She enjoys meeting new people and exploring the world. If there was one thing she could do right now it would be to travel the world because staying in the same place with the same people your whole life can be boring. Her dream travel destination is Greece. In her free time, she likes going on walks, hanging out with friends, and scrolling through TikTok.
Oriane enjoys the responsibility and pressure that comes with being a student athlete. Pressure helps Oriane focus and get things done. Even though she might get something done late, she always accomplishes it. One of Oriane's quotes that always gets her by is by Anne Frank"I don't think of all the misery, but the beauty that remains."
Oriane Dancler, Reporter
Jan 15, 2021

Best Quarantine Flix

(Story)

Dec 18, 2020

Alexandria Crayton

(Story)

Dec 04, 2020
Nov 13, 2020
Oct 20, 2020

Concentration Camps in Xinjiang

(Story)