Best Quarantine Flix
In this hard time in the world it is best to get out of this world and to another. The best way of doing that is to grab some popcorn, candy, and hangout with friends watching your favorite movie or show. Binge watching shows can be the greatest escape from the world. With all the streaming platforms available like Netflix, Disney+, HBO Max, and Hulu, anyone can watch what their heart desires. Here are my top shows and movies from streaming platforms that I highly recommend.
All The Bright Places- A great coming of age film and emotional roller coaster. By the end of this movie people will be grabbing their tissues. Two teens dealing with hard problems and their helping each other get through it. A perfect romantic film and a tragedy at the same time.
The people v. OJ Simpson- This 10 episode series is about the trials and tribulations of OJ Simpson's murder case. It entails the details of how the lawyers got involved and what they went through. If you have never watched anything about this case I recommend watching this first. It gives most if not all of the information on the case. Definitely one of my favorite trails to learn about.
Inside Out-I know it's a kid's move but when you truly watch it when you're older it gives you a new perspective on life. It shows how people need all emotions and how people don't need to just be happy all the time. It is truly worth rewatching. 
Pretty Little Liars- I have rewatched this show many times and it's so good. All the twists and turns make it worth watching a bunch of times. In the show you get drama, romance, and murders. It can get boring at times but when everything gets pieced together it makes sense.
IT (2017)- IT Chapter 1 is definitely one of my comfort movies. I don't know why but it's so addicting to watch. This horror movie is scary but not too scary just the right amount. This fast pace movie that just makes people want to come watching. I highly recommend watching and paying close attention and comparing and contrasting all three movies. It's fun to see all the differences in the movies.
I, Tonya- A biopic into life of  iconic figure skater, Tonya Harding. This biopic gives a look into the hardships of her life, figure skating, and the consequences of  fame and jealousy. I highly recommend this movie to learn more about herstory. It is honestly so interesting to hear all the different points of view of what happened.
About the Writer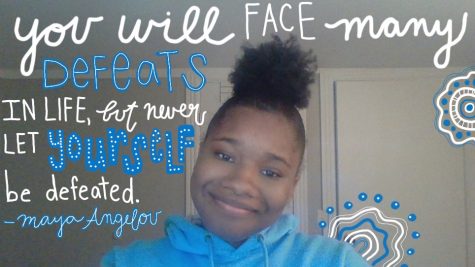 Oriane Dancler, Reporter
Oriane Dancler is a sophomore at John Adams Highschool. She enjoys journalism and researching new things. Oriane is a cheerleader at Adams and also in...