Fashion Trends that Should Come Back in 2022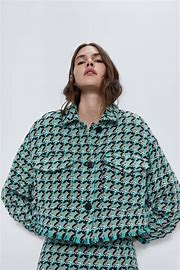 Fashion Trends always come and go. Some are timeless, while others leave and never come back. Every year, a new set of trends erupts through the seams to make the year especially memorable and remind people of different stages in their lives. Here are some trends that should come back in 2022:
Checkered Vans
Checkered Vans took the teen world by storm in 2016. They were the hottest shoes that everyone wanted. They went with everything no matter what colors the outfit was. Checkered Vans should come back; both black-and-white ones along with the colorful ones too. They have pretty colors that could be styled so well with mom jeans or any desirable pants. These are 2016 classic that deserve a comeback.
 Tweed
Tweed dates back to the 70's in its popularity. If someone is going for a more vintage look, tweed is the way to go. The cold seasons are really good for a tweed outfit. A tweed jacket with a turtleneck underneath with jeans is a simple but stylish outfit. Could also be used for business casual if people would like to spice up their business wear. Tweed could also go with the summer with a tweed skirt. The brown or pink accents could make an outfit for any season.
Mini blazers
The Blazers are already making a small comeback. The classic 80's-made mini blazers were a fashion statement and should be worn again. They can be styled professionally and casually. Mini blazers come in many different colors from hot pink to neutral colors. For a professional setting, it is recommended to be wearing more neutral and undertone shades. For a dinner party, it would be ideal to go out with crazy colors such as hot pink or yellow. Mini blazers go good with a matching skirt or a pair of nice pants; they should be a staple for this upcoming fall season.
Denim on denim
Denim on denim was popular in the early 2000's. People think of this combination as a fashion no-no, but with the right taste, it could be a great outfit. People need the right pieces to make this fashion trend look right. Denim on denim would look great with each piece close to the same shade but should be done so carefully – just a little off from the color on top or bottom. It would also look good with patchwork jeans and a denim jacket that would match the patchwork. To contrast the denim, some recommended accessories are pearls or silver jewelry. Double denim should come back because this generation is great at putting unique pieces together.
Fringe
Fringe became popular in the early 1920's with the flappers' outfits. Fringe should never go out of style because it adds boldness to any outfit. Jackets with fringe could be used as a statement piece in the outfit. The jacket will give a pop if the rest of the outfit is rather neutral and toned down. For a classier look – fringe on a gown. Fringe on a gown makes the gown look elegant. Fringe can make a basic t-shirt into a stylish hit and can make a regular purse look special. There are so many trim lengths that can make for unconventional and unique clothing, whether it is added to gloves, skirts, or even a hat.