Restorative Justice: Cutting Down on Exculsionary Discipline
April 18, 2019
Expulsions and suspensions are a huge deal in South Bend schools, as they are sometimes the first disciplinary actions taken, overlooking detention or a simple warning, especially...
A Legacy to Remember…But It's Not Over Yet
April 18, 2019
If you live in the South Bend area, you most likely aren't blind to the popularity of the Notre Dame women's basketball team- even more so than the men's team. In her...
Mind Over Matter Hosts Mental Health Awareness Event
April 17, 2019
On Wednesday, April 10, 2019, the John Adams Mind Over Matter Club hosted an incredible night for both parents and teens. The topic of the evening was the mental health of...
A Guide to Aesthetically Pleasing Photoshoots
April 18, 2019
In today's society, many teens want to have a social media "aesthetic" to show their personality and creativity. By taking fun, artsy photos, you can easily achieve...
"Todos Juntos" at Sabor Latino
April 18, 2019
Come out and join in Sabor Latino here at Adams! This Thursday, April 18th John Adams is holding their annual Sabor Latino event filled with dancing and latin music, along...
April 18, 2019
Next week Adams is holding its annual choir concert Spring Fling. The show choir and concert choirs have been working hard to put the special 'Dancing Through the Decades'...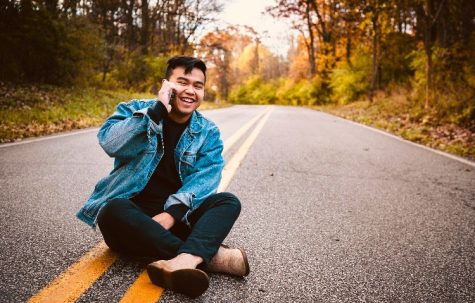 Jonathon Zapf, Reporter
April 18, 2019
As our 2019 school year comes to a close, many old faces will be leaving the John Adams campus. To the disappointment of many, one of those faces will be that of Zach Fernandez....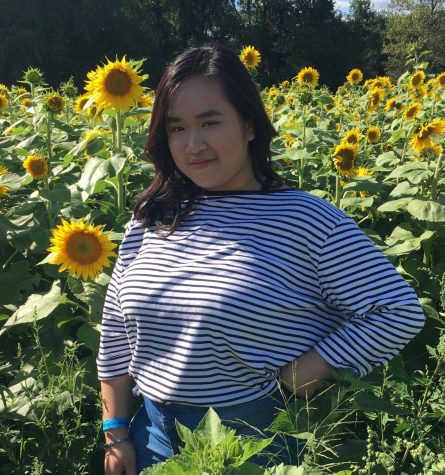 March 25, 2019
Monica Dang, one the many amazing seniors that attends Adams High School, is a member of student government, NHS, the IB program, JAVA, and Spanish Club. With these roles...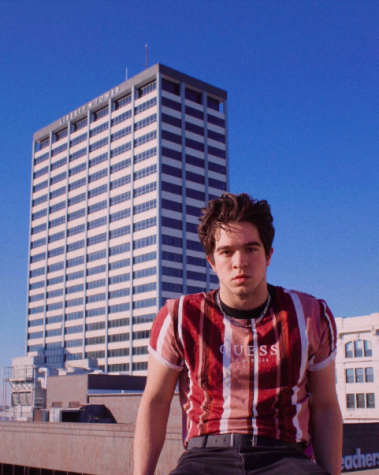 March 1, 2019
Mateo Rey is a senior swimmer, artist, and fashion icon here at Adams. Because of his talents in an array of categories, we decided that he merited an article to showcase...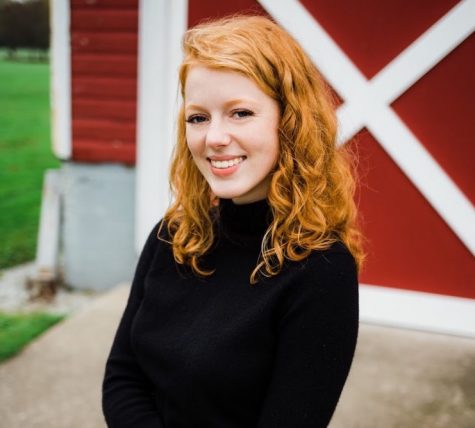 January 17, 2019
Maddie Lorenz is one of the outstanding seniors that attend Adams. As a member of the IB program, National Honor Society, mock trial and student government president,...
I Am a Feminist. But Where Did the Movement Start?
April 18, 2019
Growing up I was always questioning about what I learned in the little Catholic school I attended for so long. I found myself asking my religion teacher, (which never ended...
Is there too much pressure on teens to find the "perfect career"?
March 24, 2019
From the time that I was in seventh grade, I have been asked the question, "what do you want to do when you grow up?" At the age of twelve, being asked that sort of question...
March 24, 2019
Dear Reader, Do you know who Malcolm X is?  I mean, you may recognize the name Malcolm X, but do you really know the man?  Part of the irony of his name is that the X...

Loading ...
Recent Sports Scores
Friday, November 16

Girls Basketball

John Adams High School 21 - Saint Joseph Indians 66

Monday, November 12

Girls Swimming

John Adams High School 143 - Washington Panthers 22

Friday, November 9

Girls Basketball

John Adams High School 30 - Glenn Grizzlies 60

Saturday, November 3

Girls Basketball

John Adams High School 28 - Michigan City Wolves 86

Friday, October 26

Football

John Adams High School 19 - La Porte Slicers 33

Friday, October 12

Football

John Adams High School 12 - St. Joseph Indians 36

Friday, October 5

Football

John Adams High School 28 - Washington Panthers 7

Thursday, October 4

Volleyball

John Adams High School 3 - Marquette Catholic Blazers 0

Tuesday, October 2

Volleyball

John Adams High School 0 - New Prairie Cougars 3

Friday, September 28

Football

John Adams High School 19 - Elkhart Central Blazers 45