Students Come Together to Raise Money for La Casa de Amistad
May 7, 2019
Last Weekend John Adams' National Honors Society held their annual Night of the Arts. The night included a showcasing of artwork created by students, an auctioning of art...
May 6, 2019
This April marked the second year for IDEA Week, an "innovation festival" determined to inspire members of our community to be creative throughout their daily lives. This...
Thousands Come Out to Support Mayor Pete's Presidential Run
April 23, 2019
"My name is Pete Buttigieg. They call me Mayor Pete. I am a proud son of South Bend, Indiana. And I am running for President of the United States."
May 9, 2019
This past Friday, April 26, the John Adams choirs held their annual Spring Fling performance. The show featured members of the show choir, as well as, the concert choir, and...
May 9, 2019
Even with a bias towards DC overall (mostly towards the comic books), I was excited out of my mind to watch Marvel Studios' "Avengers: Endgame". This film is 11 years...
May 9, 2019
Fashion is art. It is an expression of self-image, of social climate, and of the generally creative human spirit. Although, for many of us, our clothes are mostly representative...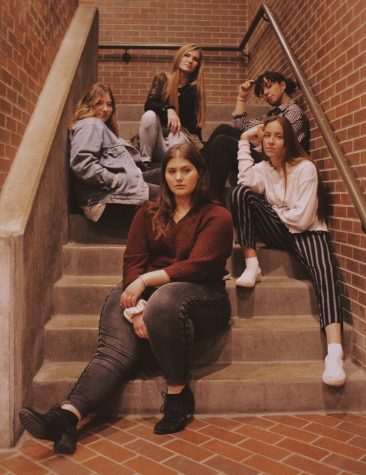 Anna Tarner, Reporter
May 7, 2019
As some of you may know, I'm ⅕ of the Adams girl rock band, Sunnyside. Though only forming 6 months ago, they're not only my best friends, but my family. Unfortunately,...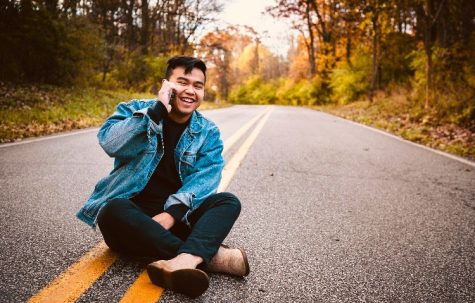 April 18, 2019
As our 2019 school year comes to a close, many old faces will be leaving the John Adams campus. To the disappointment of many, one of those faces will be that of Zach Fernandez....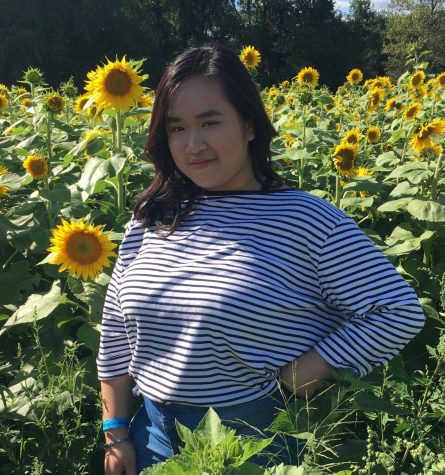 March 25, 2019
Monica Dang, one the many amazing seniors that attends Adams High School, is a member of student government, NHS, the IB program, JAVA, and Spanish Club. With these roles...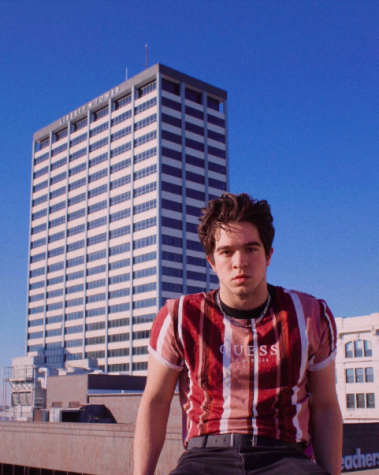 March 1, 2019
Mateo Rey is a senior swimmer, artist, and fashion icon here at Adams. Because of his talents in an array of categories, we decided that he merited an article to showcase...
Want to go to a Top 30 University?
May 7, 2019
For anyone who has attended a college visit to a top 30 university, the refrain is the same at each institution: "we want to see that you have taken the most rigorous program...
Tardy Room? Lockout? Either Way It's a Bad Idea
May 7, 2019
To The Editor: Lockout, also known as a tardy room, is a strategy the administration utilizes to incentivize students to arrive to class on time, has been enforced this...
Solitary Confinement Isn't Solving Problems
May 6, 2019
For years, the use of solitary confinement has been criticized and debated. The practice dates back all the way to the early nineteenth century, and there are serious risks...

Loading ...
Recent Sports Scores
Friday, November 16

Girls Basketball

John Adams High School 21 - Saint Joseph Indians 66

Monday, November 12

Girls Swimming

John Adams High School 143 - Washington Panthers 22

Friday, November 9

Girls Basketball

John Adams High School 30 - Glenn Grizzlies 60

Saturday, November 3

Girls Basketball

John Adams High School 28 - Michigan City Wolves 86

Friday, October 26

Football

John Adams High School 19 - La Porte Slicers 33

Friday, October 12

Football

John Adams High School 12 - St. Joseph Indians 36

Friday, October 5

Football

John Adams High School 28 - Washington Panthers 7

Thursday, October 4

Volleyball

John Adams High School 3 - Marquette Catholic Blazers 0

Tuesday, October 2

Volleyball

John Adams High School 0 - New Prairie Cougars 3

Friday, September 28

Football

John Adams High School 19 - Elkhart Central Blazers 45