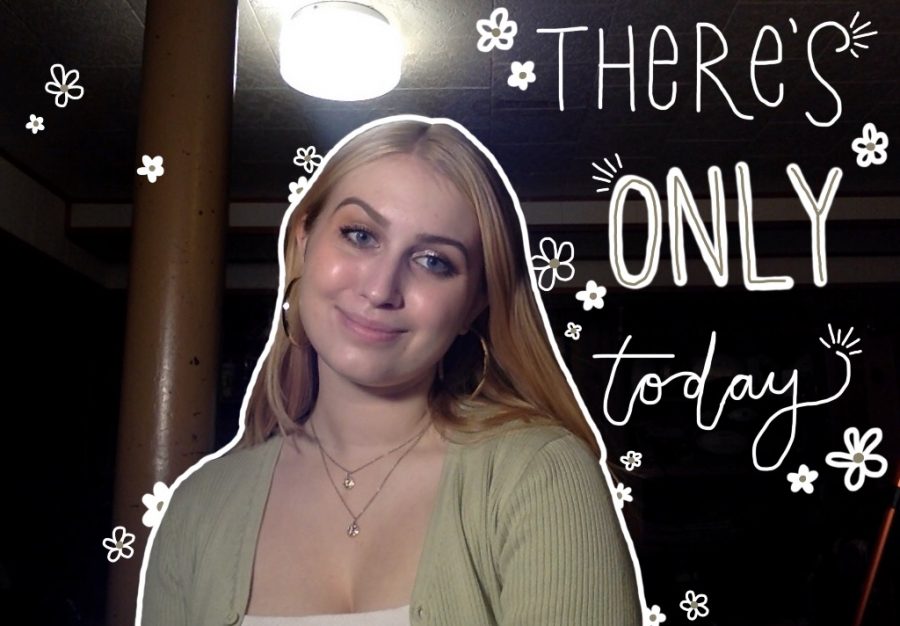 Sierra Weaver, a senior at John Adams, is the Editor-in-Chief of The Tower. She has been a part of The Tower since she was a freshman, and looks forward to continuing her involvement and taking on her new role as Editor. During her freshman year, The Tower had not yet established a website and was still entirely relying on printing as a way to publish stories, so it has been extremely exciting for Sierra to watch the online presence of The Tower grow over the past few years.
Sierra started as the film critic to the paper but has since expanded to cover a variety of other topics that interest her. Some of her favorite articles to write are centered around the criminal justice system and its issues, though she has also picked up several articles centered around events at John Adams, general news, and pop culture.
Sierra is a full IB student who has worked to focus her classes around writing. She hopes to pursue a career in film in the future, so she can tell stories through a more visual medium. In addition to writing for the newspaper, Sierra participates in many other school organizations. She has been a member of Mock Trial, Model UN, and Student Government for all four years of high school. For the last two years, she has taken up the role of president of Model UN and vice president of Student Government. All of her experiences in these clubs have allowed her to become more outgoing and open to meeting new people.
In her free time, Sierra can be found watching movies, listening to music, and spending time with her friends. She believes it is important to find a balance between her school work and her social life that allows her to never need to sacrifice one for the other. As her mother says, "Sierra knows how to laugh and be silly, but she knows when she has to be serious to get the task done- she has high expectations for herself, but is comfortable with who she is."
Sierra Weaver, Editor-in-Chief
Jan 15, 2021

Insurrection at the United States Capitol

(Story)

Dec 18, 2020

Parler: The Conservative Alternative to Twitter

(Story)

Dec 04, 2020
Nov 12, 2020

Still No Justice for Breonna Taylor

(Story)

Nov 12, 2020

Adams Receives the Purple Star Award

(Story)

Oct 23, 2020

Trump Nominates Amy Coney Barrett to the Supreme Court

(Story)

May 18, 2020

Reflecting on the Recent Changes Due to COVID-19

(Story)

Mar 12, 2020

Adams Regains State Title for Mock Trial

(Story)

Feb 28, 2020

JAVA Helps Provide Volunteers for Annual Winter Walk

(Story)

Feb 14, 2020

Oscars 2020 Recap

(Story)

Jan 30, 2020

The Involvement of Private Prisons in Immigration

(Story)

Jan 17, 2020

The Golden Globes 2020 Recap

(Story)

Dec 19, 2019

The Problem with Private Prisons

(Story)

Dec 03, 2019

A Guide to Winter

(Story)

Nov 13, 2019

Shane Dawson Releases His Second Series with Jeffree Star

(Story)

Oct 31, 2019

The Rise of VSCO Girls

(Story)

Sep 17, 2019

It Chapter Two Review

(Story)

May 06, 2019

Solitary Confinement Isn't Solving Problems

(Story)

Apr 18, 2019

A Guide to Spring

(Story)

Mar 27, 2019

This Isn't Justice

(Story)

Mar 24, 2019

8 Teams Go To State, One Places, None Win

(Story)

Feb 28, 2019

Recaping the Oscars: No Host with Some Suprises

(Story)

Feb 14, 2019

Shane Dawson's Newest Series

(Story)

Feb 03, 2019

The Importance of Decreasing CO2 Emissions

(Story)

Jan 16, 2019

The Problem with New Year's Resolutions

(Story)

Jan 16, 2019

Golden Globes 2019 Recap

(Story)

Dec 20, 2018

Adams' Musical Talent Shines at Tower Rock

(Story)

Nov 28, 2018

The Death Penalty: A History and Its Issues

(Story)

Nov 08, 2018

The Impact of Drugs in the Criminal Justice System

(Story)

Oct 24, 2018

The Mind of Jake Paul:

(Story)

Oct 04, 2018
Oct 04, 2018

Anna Guzik Advances to Golf Regionals

(Story)

Sep 13, 2018

Crazy Rich Asians

(Story)