The Potential End of Parler
Parler, the social networking app popular amongst conservatives, has been taken off all app stores, causing the app to essentially "shut down."
Parler has a reputation for being a sort of "conservative Twitter," with little to no regulations as to what users can and can not post. The platform boasts itself as a center of "free speech," allowing users to post almost anything with no fear of their posts being taken down as they would be on Twitter. Over the past few years, the app saw periodic rises in popularity at times where conservatives were "fed up" with Twitter and Facebook policies that prevented them from spreading misinformation and right-wing conspiracies, most recently in relation to the 2020 election.
Following the insurrection at the Capitol on January 6th, hosting services began to take a closer look at what was happening on Parler. Many of the insurrectionists had been using Parler to organize and communicate about their plans to attack the Capitol. Even following the attack, the app continued to be used to incite future plans of violence. As a result of this, Apple, Google, and Amazon all pulled the app from their stores and browsers.
At first, Parler was sent a warning by Apple, stating the company would remove the app if it did not revise its moderation plan. Google issued almost the same warning only a few hours later. The app's CEO John Matze took to Parler to state that he "WONT cave to politically motivated companies and those authoritarians who hate free speech." Shortly following this, both Apple and Google pulled the app from their stores. Amazon joined the two a few days later, suspending the app as a result of feedback from their employees. Additionally, Amazon reported the discovery of over 98 posts which clearly "incited violence," therefore violating their service agreement.
With no major tech company willing to host the platform, Parler was forced to go completely offline, giving users a "network timeout" message when they attempt to utilize the app. This decision received heavy pushback from conservative users of the app, as well as the CEO, with both arguing that this was an "attack on free speech." Regardless, Matze appears to be hopeful that Parler will return at some point as he has stated he is "confident" they will be able to get the app back up within the next month.
While Matze may be hopeful for Parler's return, it is doubtful the app will ever be able to operate with the same level of uncensored content that it was able to before being removed from stores, as all three hosting companies have been pretty clear that the app needs to heavily revise its plans to moderate posts.
About the Writer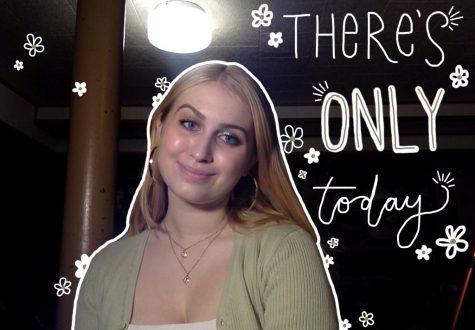 Sierra Weaver, Editor-in-Chief
Sierra Weaver, a senior at John Adams, is the Editor-in-Chief of The Tower. She has been a part of The Tower since she was a freshman, and looks forward...