Adams Regains State Title for Mock Trial
The Indiana Mock Trial State Competition was held last weekend on March 7th and 8th. There were 24 teams from 15 different schools that attended the competition. This year, Adams sent six teams to state, three of which placed in the top five. Snake Out (senior team) placed first, the Frends (sophomore team) placed fourth, and Mockel Scott (junior team) placed fifth. The other teams that qualified for state (Paradise Perps, the Fanny Pack, and Mock Block) placed sixth, fifteenth, and seventeenth. 
The ability to compete at state comes from a team's placing at regionals. Indiana holds four regional competitions throughout the state: South Bend, Hammond, Indianapolis, and Evansville. Certainly, a team's placing at regionals affects their mindset going into state, which was discussed by a few members of various teams. Roy Bualuan, a member of Snake Out stated "We got first at regionals so we hoped to do well at state […] Last year, we got fourth at state so I was just hoping we'd improve. I guess first place at regionals was kind of just a confidence boost going into state." Sam Villagra-Stanton, a member of Mockel Scott also discussed his team's mindset coming out of regionals, saying "As the underdogs of all of the Adams mock trial teams, getting to go to state was great. It definitely drives you to work harder." 
The state competition consists of four rounds followed by an award ceremony and final round. A team's placing is determined by the number of rounds won, followed by the number of ballots (each round consisting of three ballots). Sam Villagra-Stanton described the experience going into awards, stating "There definitely wasn't as much pressure as the seniors […]  Going into awards, we weren't completely defeated, but we were not very optimistic. It was a complete shock to place so well." Audrey Engel, a member of Paradise Perps, described her mindset going into awards as "not very hopeful" and continued on to say "in the past, we haven't done so well, so it was hard to be optimistic." Coming from a very different perspective, Roy Bualuan discussed his fourth round, saying "We were fairly confident coming out of the fourth round. I remember thinking that it was the best we had ever done […] Hearing our place was really exciting, […] They called the Trinity team, and we were all really quiet, and then they said 'And for the next round, from Adams, team Snake Out.' We all jumped up, cheering, and we were so happy taking our picture. It was a really nice moment." 
Snake Out then competed in a final round against Trinity's junior team, Purged. This final round is the determining round in deciding the state champion, and takes place after the award ceremony. Bualuan described his team's mindset going into the final round as he says, "We were all really really nervous, especially considering it was a huge courtroom. It was really intimidating. We were hopeful, but nervous." Ellie Graff, another member of Snake Out, was awarded the Best Witness award of the final round, which she describes as "Crazy. I was super excited. I didn't even consider that it would be me. It was just such an awarding feeling, and it felt good to know that I have grown and evolved." Roy Bualuan continued to discuss winning the competition, stating "It's kind of surreal. I'm still processing it. It was really awesome, and we were really excited […] I'm really happy we were able to bring that back for Adams, as the school does have such a strong reputation for mock trial, and the past couple years we haven't been doing as well. I only hope the trend continues." Graff also talked about this saying, "It feels really good. We definitely felt a lot of pressure to win, and I was kind of relieved to win. I almost felt like if we lost to Trinity we would be doing a disservice to Adams. I'm very very happy we were able to represent this program and our school." Rick Morgan, the two-year coach of the Snake Out team reflected on their win in stating, "Working with the Adams senior mock trial team these last two years has been one of the most rewarding experiences of my 47 year career as a trial lawyer. The young ladies and gentlemen on this team have exhibited what is encouraging about this next generation. The commitment and civility the team members expressed to each other was exciting to experience. The maturity and poise they developed between their junior and senior years was evident to the team parents and the coaches of these young adults."
After winning state, a team is able to advance to nationals, which was actually supposed to be held in Evansville this year. Sadly, as of March 12th, The National High School Mock Trial Championship has been canceled due to recent updates and concern surrounding COVID-19. Ellie Graff discussed her disappointment around the news as she "is very sad we don't get to have our chance to represent Adams and Indiana in nationals."
About the Writer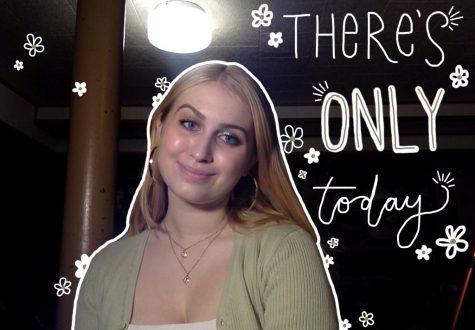 Sierra Weaver, Editor-in-Chief
Sierra Weaver, a senior at John Adams, is the Editor-in-Chief of The Tower. She has been a part of The Tower since she was a freshman, and looks forward...