Recaping the Oscars: No Host with Some Suprises
The 91st annual Academy Awards, otherwise known as the Oscars, took place on Sunday, February 24th. The Academy Awards began in 1929, and were originally aired on the radio, before moving to television in 1953. The awards are voted on and given out by The Academy of Motion Picture Arts and Sciences, commonly referred to as The Academy.
This year's ceremony was different from past years even before the first award was given out. Usually, The Oscars are hosted by a comedian or an actor, but the 91st Academy Awards were presented without anyone hosting. Prior to the actual ceremony, Kevin Hart was chosen to be the host, but, after news of past offensive jokes and comments that Hart made surfaced on social media, he "withdrew" from his hosting commitment. The Academy was unable to find another person to host the ceremony, so it became the first Oscars to be put on without a host, since 1989. The awards were instead introduced by the various presenters of the night.
Without a host, the show did tend to be a bit "bland" at time, with a lack of jokes and discussion on "serious" social issues, but Spike Lee did discuss the upcoming 2020 election in his acceptance speech for Best Adapted Screenplay. After receiving a standing ovation, Lee stated "The 2020 presidential election is around the corner […]Let's all mobilize, let's all be on the right side of history, let's choose love over hate, let's do the right thing."
Regardless of the differences in this year's ceremony, the awards were still presented as usual. As mentioned earlier, Best Adapted Screenplay went to Blackkklansman, and Best Original Screenplay went to Green Book. Regina King received the award for Best Supporting Actress for her role in If Beale Street Could Talk, while award for the Best Supporting Actor went to Mahershala Ali  for his role in Green Book. In an "upset" for Best Actress, which many believed would go to Glenn Close, the award was given to Olivia Coleman in The Favourite. Rami Malek took home the award for Best Actor, for his role as Freddie Mercury in Bohemian Rhapsody, which won quite a few awards throughout the night (Best Film Editing, Best Sound Mixing, Best Sound Editing). Afterwards, the award for Best Director went to Alfonso Cuarón for his direction of Roma. Finishing of the night, Green Book was awarded Best Picture.
About the Writer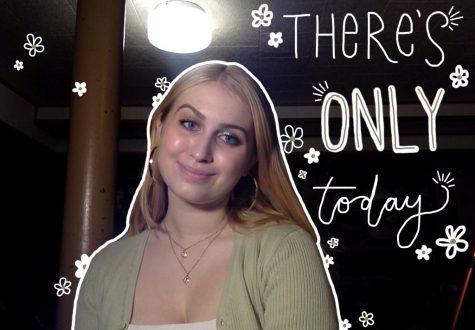 Sierra Weaver, Editor-in-Chief
Sierra Weaver, a senior at John Adams, is the Editor-in-Chief of The Tower. She has been a part of The Tower since she was a freshman, and looks forward...