Crazy Rich Asians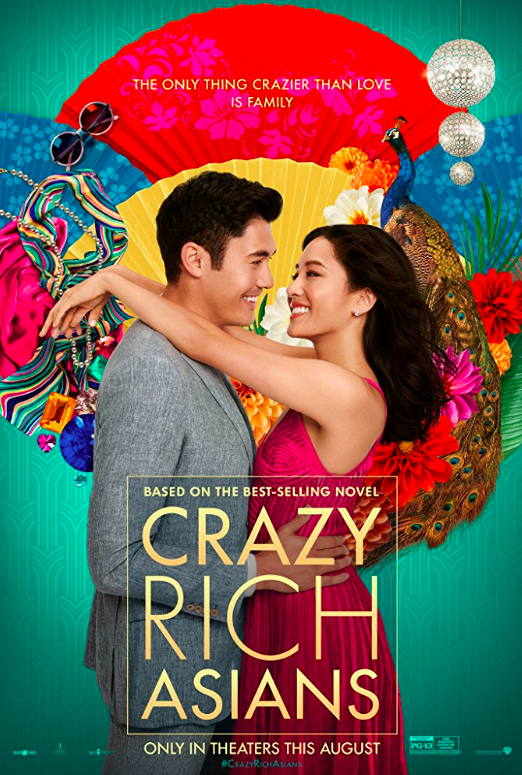 In 2013, Crazy Rich Asians, a novel by Kevin Kwan, was released. Later that year, a film adaptation was announced. In 2017, filming for the movie began taking place. The adaptation under the same title was released on August 15, 2018. The film stars are Constance Wu, Henry Golding , Michelle Yeoh, Gemma Chan, Awkwafina, and many other actors. Crazy Rich Asians is a fun and light-hearted comedy with a great story.
The film follows Rachel Chu (Constance Wu) who is invited, by her boyfriend, to Singapore. Nick Young (Henry Golding), Rachel's boyfriend, decides to go back to Singapore for his friend's wedding and visit his family. Once Rachel and Nick board the flight on first class, Rachel quickly realizes she may not know as much about Nick as she once thought. After arriving in Singapore, Rachel is told that Nick's family is one of the wealthiest in Asia, which she realizes at a family party. At the party, Eleanor Young (Michelle Yeoh), Nick's mother, is fairly judgemental towards Rachel. After this, Rachel begins to realize that Nick's family is just one of the many problems she will have to face if she continues her relationship with Nick.
The acting of the film was outstanding. All the actors give believable and emotional performances. In particular, Constance Wu gives a great performance as Rachel Chu. Her comedic lines were well received and her emotional scenes were impressive as well. In scenes where Rachel struggled, her sadness and anger could be easily felt by the audience. In addition, Michelle Yeoh's role as Eleanor Young made her a stand-out actress in the film. Her acting made her character seem very realistic. Gemma Chan also gives a great performance as Astrid Leong-Teo, Nick's cousin. While her storyline was not a main focus, Chan's acting made it just as interesting as all the other plots.
At first glance, the plot of Crazy Rich Asians seems simple, but throughout the movie it becomes clear that the plot is actually quite complex. However, the storyline is easy to follow and enjoy. The shots of different buildings in the film are stunning and gorgeous. The characters are all realistic and relatable. In addition, the humor of the film is very good.  Awkwafina's character, Goh Peik Lin, was particularly comedic. The second half of the film was fast-paced and engrossing, with an unexpected ending. While the film was quite good, there were a few minor issues.
The beginning of the film was quite slow and could be boring at times, but it did pick up pace within the first 40 minutes. The characters were also hard to keep track of when they were first introduced. However, throughout the movie it became much easier. A few of the jokes fell short when it came to audience reception, but overall, the comedy was very well done.
Crazy Rich Asians is a fun and original comedy. The characters and actors are entertaining and believable. While the film is a bit slow to the start, it gets much better within the first 40 minutes. Overall, Crazy Rich Asians is an amazing film that is definitely worth seeing.
About the Writer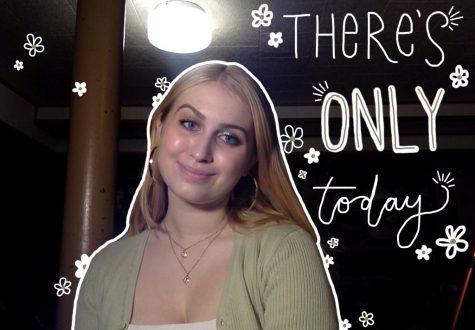 Sierra Weaver, Editor-in-Chief
Sierra Weaver, a senior at John Adams, is the Editor-in-Chief of The Tower. She has been a part of The Tower since she was a freshman, and looks forward...