8 Teams Go To State, One Places, None Win
The Indiana Mock Trial State Competition was held on March 9 and 10, comprised of three rounds held on March 9 and one round and a championship round on March 10. The competition is set up as a tournament. A team's placement and opponent for each round is determined by a number of things, the main deciding factor being wins. There were 23 teams from 11 schools in the 2019 competition. Of the 23 teams, eight teams were from  Adams, with one team from Adams placing in the top five. Snake a Lap (Junior team) placed fourth, The Frends (Freshman team) placed sixth, Tides of Parch (Senior team) placed eighth, Ghostbusters (Junior and Sophomore team) placed 11th, Trial and Error (Freshman team) placed 15th, Still Garbage (Sophomore team) placed 16th, Mock Wazowskis (Sophomore team) placed 18th, and Here Comes Treble (Sophomore team) placed 19th.
Being able to compete at state is determined by how a team places at their regional competition. Indiana holds four regionals throughout the state (South Bend, Hammond, Indianapolis, and Evansville). A team's placing at regionals can often determine how they feel about getting ready for state, which was touched on by a few members of different teams. Rachel Bays, a member of The Frends, explained how her team felt about state after placing second at the South Bend regionals by stating, "We felt really good about our placing at regionals, but we were also really nervous, because we knew we had to go to state and try to prove that we deserved our place." Vanshika Dixit, a member of Still Garbage, discussed how winning the Hammond regionals affected her team in a similar way: "It made us really excited for state and it boosted our team moral, but we knew winning Hammond wasn't a big deal, so we were still nervous to compete." Aside from being nervous, regionals can also impact a team's motivation, as told by David Engel, who said: "After not qualifying for state directly from regionals, I think we were just more motivated to compete at state We were originally really disappointed […] but, after that, we just practiced every day."
After scoring controversies last year, the Indiana Bar Foundation sought to make the competition more "transparent" in the  way scoring would be done. Additionally the round one pairings were drawn in front of everybody in an attempt to make the pairings seem "fair." Sam Villagra-Stanton explained his feelings on the new attempts at transparency by saying, "I like where they're headed, but I don't think we've reached where we could be with transparency." David Engel continued to explain the attempts at transparency as he said, "They didn't completely mess up the rules like they did last year, but there are still a lot of aspects of the competition with a lot of secrecy surrounding them. Especially with a lot of schools drawing really easy teams, and still being able to rank very high in the competition. I just want to know how that was done or who decided that." Engel then went on to go further into the aspect of secrecy in scoring and ranking, "I get that there's always going to be an aspect of secrecy to ranking, and there always has been, but I think when there is so much secrecy there's room for things to happen behind the scenes, a sort of  'tipping of the scales' in the competition. I guess I just don't think they did very well in terms of transparency and improving that aspect of the competition […] I just hope that for all the future teams, and everyone that's going to come after me, that it will be a fair competition "
Even though the level of transparency in the competition was not too highly regarded by teams, the overall experience at state was good for many teams. Ellie Graff, a member of Snake a Lap, explained this by stating, "We got fourth at state, which we were really excited about and proud of, even though the scoring does seem a little bit off sometimes. We're really proud of ourselves and it was a really rewarding feeling." She continued on to talk about goals for next year: "This year has really motivated us, and shown us how much potential we have. The whole experience of this year has just motivated us to work really hard next year." Rachel Bays also described her team's growing motivation when she said, "We got sixth and so we were very happy about that, and are very motivated to do well next year." While there were many teams extremely happy with their final results, there are obvious controversies surrounding the placement of several other teams. David Engel explained his feelings surrounding the placing of his team by saying, "It felt horrible, really horrible. I know, and I think everyone knows, that we're not the number eight team in the state. I'm really happy for the other Adams teams, and the juniors, but I think we deserved to be up there."
As this is Adams' second year in a row not sending any teams to the final round, it has certainly affected the program as a whole. Ellie Graff explained her feelings after seeing the top two teams announced as, "I was honestly devastated. I have a lot of pride in my school and that extends to mock trial. It makes me especially sad when I think that we have teams that work extremely hard, and a team that deserved to go to nationals." Same Villagra-Stanton went on to explain the feelings of Adams' when he said, "It's definitely a hit to the gut […] It's unfortunate we couldn't make it to nationals two years in a row, but I think it'll give teams more motivation to practice and work harder." As it was the Seniors' last year in the programs, David Engel spoke about his hope for future teams and how the controversy with the ranking of his team the past two years has affected the program, "I think it's just made all the teams more motivated. Especially, with sophomores and juniors going to Empire. The mock trial program at Adams has always been the best in the state, despite what the rankings have said the past couple years, and I think that will be demonstrated next year and in years to come."
With all the scoring and ranking controversy, it seems that teams are more motivated for next year's competition. While it's clear that many of the participants of mock trial are extremely sad about not being able to send a team to the final round and to nationals, mock trial still remains an incredibly great way to have fun while competing, and learning very useful life skills. Engel sums up his experience over the last four years by stating, "I'm inclined to say it was overall a negative experience because of what happened the last two years, but it's been pointed out to me by several people that I've gained skills that I otherwise wouldn't have.  I'm a good public speaker, I can project my voice, I have good stage presence. I wouldn't have a lot of these things without mock trial."
About the Contributor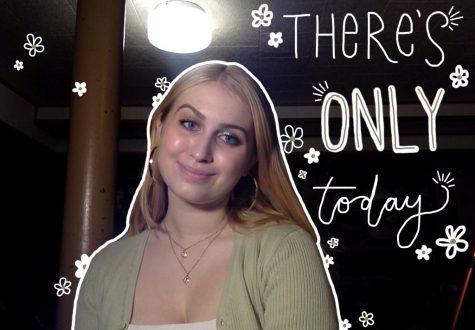 Sierra Weaver, Editor-in-Chief
Sierra Weaver, a senior at John Adams, is the Editor-in-Chief of The Tower. She has been a part of The Tower since she was a freshman, and looks forward...