Oscars 2020 Recap
The 92nd Academy Awards took place on February 10. After last year's ceremony was successfully conducted without a host, the Academy decided they would once again complete the ceremony without one. This year, the Oscars involved several strange moments, surprising awards, and attempts at social commentary. 
Perhaps some of the strangest instances presented in the Oscars involved speeches and performances. Eminem gave what seemed like a random performance of his 2003 Oscar-winning song, "Lose Yourself." While the moment was met with mostly positive feedback, the actual performance was a bit odd as there was no visible reason as to why Eminem would perform a song that is well over a decade old. Yet another odd moment came from Joaquin Phoenix's speech after receiving the award for Best Actor for his role in Joker. While the speech discussed important social issues, such as gender and racial inequality, as well as animal rights, it lost weight when Phoenix attempted to balance all these topics in a seemingly unorganized fashion. His discussion of animal rights also received backlash from companies heavily involved in the milk industry. 
The 2020 Oscars made history as this year is the first in which a non-English language film won Best Picture. The South Korean drama, Parasite, became the first foreign film ever to win arguably the most coveted award of the entire ceremony. The film's multiple wins within the night came as a surprise to many, as it received four awards out of its six nominations. Many had expected Tarantino's Once Upon A Time… In Hollywood to take home the award for Best Picture, but the film only received two awards out of its ten nominations (Best Supporting Actor and Best Production Design). Parasite garnered even more attention with Bong Joon-ho's win as Best Director, an award most expected to go to Sam Mendes for his direction of 1917.
As previously mentioned, Joaquin Phoenix took home the award for Best Actor for his performance in Joker, while Renée Zellweger received the award for Best Actress for her role in Judy. Best Supporting Actor and Best Supporting Actress went to Brad Pitt (Once Upon A Time… In Hollywood) and Laura Dern (Marriage Story). Not only did Parasite win the awards for Best Picture and Best Director, but the film also received recognition as Best Screenplay and Best Internal Feature Film, making it the most awarded film of the night.
About the Writer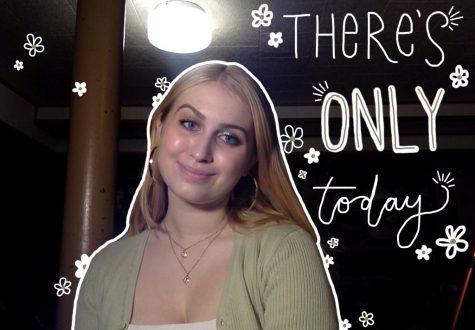 Sierra Weaver, Editor-in-Chief
Sierra Weaver, a senior at John Adams, is the Editor-in-Chief of The Tower. She has been a part of The Tower since she was a freshman, and looks forward...