Trump Nominates Amy Coney Barrett to the Supreme Court
Donald Trump nominated Amy Coney Barrett for the Supreme Court on September 29th. This nomination came as a result of Justice Ruth Bader Ginsburg's passing on September 18th. So far the nomination has caused a great amount of controversy, particularly from the democratic party, often noting Ginsburg's wish that she would "not be replaced until a new president is installed," as well as Amy Coney Barrett's conservative stances. 
Barrett currently lives in South Bend and serves as a circuit judge on the U.S. Court of Appeals for the Seventh Circuit, to which she was appointed in 2017 by Trump. Prior to this Barrett was a faculty member at Notre Dame Law School, and even attended the school to receive her degree. In her first two years after graduating law school, she clerked for Justice Antonin Scalia, who held very conservative beliefs. 
Immediately following Ginsburg's death there was discussion as to whether or not Trump should fill her seat on the Supreme Court before the upcoming election. As stated, Ginsburg did not wish for her seat to be filled until a new president was chosen. Republicans quickly pushed for Trump to fill the seat as soon as possible, while Democrats argued against this, citing the senate's refusal to vote on Obama's nominee in 2016. Trump's decision to go ahead with the nomination shows that it is extremely likely the Supreme Court will become a stronger 6-3 majority of conservative justices, as opposed to the 5-4 majority with Ginsburg. 
Opinions on Barrett are pretty split between the parties, with Republicans being very supportive and Democrats voicing their many concerns. From the conservative standpoint, it seems as though Barrett is the ideal choice. She is a devout Catholic, with ties to the group People of Praise, making it no surprise that she is pro-life. There is a pretty lengthy record of her advocating, in a sense, against abortion and abortion rights. She has criticized the Supreme Court's past decisions in upholding the Affordable Care Act (ACA), which many Republicans have also done. It is reasonable to infer that she is also very pro-gun, in the sense that she wrote a dissenting opinion to a case in Wisconsin that upheld taking guns away from felons. For the same reasons Republicans approve of Barrett, Democrats do not. Many fear that, with Barrett on the Supreme Court, Roe V. Wade will be overturned or weakened, meaning access to safe and affordable abortions will decrease. On the same note, there has been a discussion of whether Barrett's religion will impact her rulings and if she will be able to separate the law from her faith, particularly in relation to LGBTQIA+ rights. Additionally, her stance on the ACA is concerning to Democrats as its repeal would have extreme effects. Currently, the ACA helps supply upwards of 20 million Americans with health insurance. Especially in this time with COVID-19, the effects of repealing the ACA could be detrimental. 
At this point in time, it is fairly unlikely Amy Conney Barrett will not be confirmed to the Supreme Court. The Senate is majority Republican, with many Republican senators having already voiced their approval of Barrett.  

Loading ...
About the Writer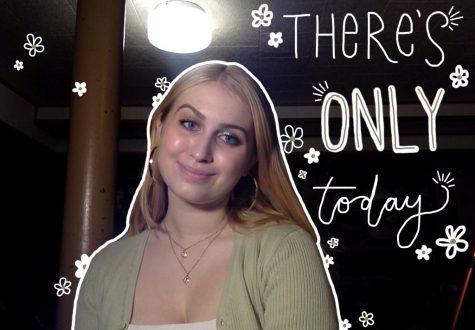 Sierra Weaver, Editor-in-Chief
Sierra Weaver, a senior at John Adams, is the Editor-in-Chief of The Tower. She has been a part of The Tower since she was a freshman, and looks forward...