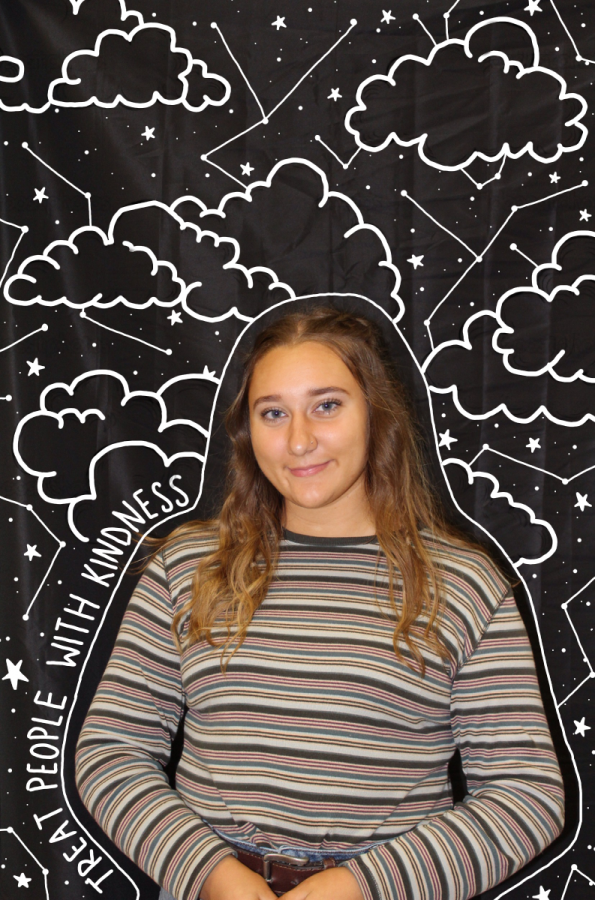 Anna Schrader is a sophomore at John Adams High School. This is her second year participating in newspaper, and she is very excited to once again write and take pictures for
The Tower.
Anna will be head photographer for the 2019-2020 school year. Being a leader can come naturally to her at times, and she hopes that translates into her writing and interviewing. She also really enjoys being involved in current events, and speaking with people about her opinions on today's topics and issues. By writing for
The Tower
, she will be able to shed light on issues that today's generation needs to focus on. She also loves meeting new people with different backgrounds and talking to them. Recently, she has been exposed to the process of putting together a newspaper, and it has been really fun and informative. She hopes to participate in
The Tower
for the rest of her high school years. Throughout the year, she would really like to be able to work on her speaking and interviewing skills as she becomes more involved with the paper. So if you see her in the hallways, say hello! She loves meeting new people and being able to share her experiences.
Anna Schrader, Reporter / Photographer
May 18, 2020

The Quarantine Diaries

(Story)

Mar 12, 2020

Understanding Tarot Readings

(Story)

Feb 18, 2020

The Power of Your Past

(Story)

Feb 05, 2020

Starting a Conversation- Jubilee

(Story)

Jan 16, 2020

Understanding Astrology: Fact or Fiction?

(Story)

Dec 19, 2019

Fine Line by Harry Styles

(Story)

Dec 03, 2019

Redefining Masculinity in 2019

(Story)

Nov 15, 2019

What You Didn't Know About The Meat Industry

(Story)

Oct 31, 2019

Ema Amstutz & Logan Hansen

(Story)

Oct 03, 2019

Fast Fashion is Ruining Our Earth

(Story)

Sep 19, 2019

Passion Project- Giving Students An Outlet To Speak Their Truth

(Story)

Apr 18, 2019

A Guide to Aesthetically Pleasing Photoshoots

(Story/Media)

Mar 27, 2019

This Isn't Justice

(Media)

Mar 27, 2019

Grrrl Power

(Story/Media)

Mar 24, 2019
Mar 01, 2019

Sandmann Sues Washington Post

(Story)

Feb 14, 2019

The Ultimate Guide to Bullet Journaling

(Story)

Feb 03, 2019

The Best of Netflix

(Story)

Jan 16, 2019
Dec 19, 2018

Standardized Tests: Do We Really Need Them?

(Story)

Nov 07, 2018

Mural Club Brings Art to Adams' Walls

(Story)

Nov 07, 2018

Ugandan Activists Visit Adams to Spread Awareness and Raise Funds

(Story/Media)

Oct 24, 2018

Adopt, Don't Shop

(Story/Media)

Oct 24, 2018

The Mind of Jake Paul:

(Media)

Oct 04, 2018

IB Students Compete And Win In Statewide Finals Of Indiana Science Talent Search

(Story)

Oct 04, 2018
Sep 25, 2018

Alexandra and Hannah Mihut

(Story)

Sep 17, 2018

New Teachers Come To Adams

(Story)