Ben Foster
Ben Foster, a senior, is a student athlete here at John Adams. Foster manages to keep a balanced schedule between sports, academics, and a social life. Ben Foster has put in work, and now it is paying off.
Foster attended St. Matthews for kindergarten through second grade, Veritas Academy for third through sixth, and Edison Middle School for seventh and eighth grade. As he grew up, Ben Foster participated in basketball, soccer, football, baseball, track, and swimming. When asked about his favorite sports growing up, Foster said, "My favorite out of all the sports I have participated in would have to be basketball. I actually love the game of basketball. I put so much hard work and dedication into basketball, and I plan to go to the next level to play." Playing sports while Foster grew up has impacted his life immensely. Foster started playing basketball at the young age of five, and football his sixth grade year at Veritas Academy. When choosing high schools, Foster originally wanted to go to Riley because of all the successful basketball players that came out of it. "Most of the good basketball players around the city wanted to go to Riley. They also wanted me to join them, but I sat and talked with my mom and dad, and we came to the conclusion that Adams would be the better fit," Foster said when asked about his high school choice.
"I enjoy basketball and football because I've met so many people through my sports, and I've also have had a lot of different opportunities within them," Foster stated. Since basketball is a big part of his life, his coaches and teammates have become a big part of his life as well. The way he would describe the team's relationship is like a family: They always have each other's back, but they also have their ups and downs. "The season has actually been pretty well so far. We have fought through each game, but a couple of games we could have definitely did better."
Outside of sports, academics are also important to Foster, who balances sports and school by going to practice right after school, and then going home and doing his homework after. When he is not on the court, Ben likes to hang out with his friends and family because it makes him happy and he always has fun with them. Foster is a part of the Brothers Group, as well as the Drug and Alcohol Prevention Program [DAPP]. Foster's favorite memory at John Adams is winning sectionals his sophomore year. Unfortunately, he could not play due to a broken hand, but will still remember that moment forever. Foster is not sure what college he want to attend as of right now, but does want to go into sports marketing and continue playing basketball. "I have some colleges that want me to play basketball for them, but I want to wait until the end of the season to make a decision." Foster's advice for younger students is to "stay focused and always remember that academics comes before anything."
About the Writer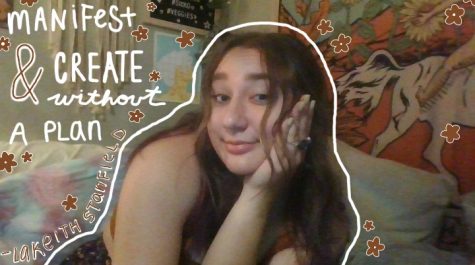 Anna Schrader, Reporter / Photographer
Anna Schrader, a senior at John Adams, will be contributing her writing, art, and photography to The Tower for her third year in a row. After parting ways...