Passion Project- Giving Students An Outlet To Speak Their Truth
Hang on for a minute...we're trying to find some more stories you might like.
Isabella Ernsberger, a junior at John Adams, is the mind behind the Passion Project, a new club starting up this school year. "Passion Project is designed to be a safe space for students of all backgrounds, beliefs, and interests, to come together to discuss and shed light on topics they feel passionately about," Ernsberger says. Passion Project will allow students to meet and talk about issues they care about such as mental health awareness, politics, self love, or anything else they feel passionately about. An amazing part of this new group is that it is a safe space for students of all demographics. "You don't have to be this brainiac, straight A student, or this strong, athletic person to join Passion. It's purely 'come as you are,' and we will accept you, your ideas, and your perspective with open arms." Passion Project is going to help teens share what they may not be able to talk about elsewhere, and give them an outlet to let their thoughts flow. When asked how she thought of the idea for the club, Isabella said, "I've been wanting to start a new group for a couple years now, but I just had no clue what I wanted it to be. I started thinking about my love of public speaking, performing, and just having discussions on topics I feel passionate about. My only outlet for me to talk about these passions was at my church, but I didn't have an outlet anywhere else. I knew I couldn't be the only one feeling this way. Before I knew it, the name "Passion Project" came to me and I spent the afternoon creating the outline of the group, along with reaching out to people who may be interested."
"I just want to provide a platform for students to come together, meet new people, learn from each other, and share themselves and their passions with others.The big event I'm hoping to work up to is an end-of-the-year conference, led by the students, and allowing them to present on a topic they choose. The group has no set plan to it; The students who participate will choose what we talk about and what we do- it's a completely blank canvas that I can not wait to fill."
The first meeting is October 23rd from 4:10-4:45 in room 1313.
About the Writer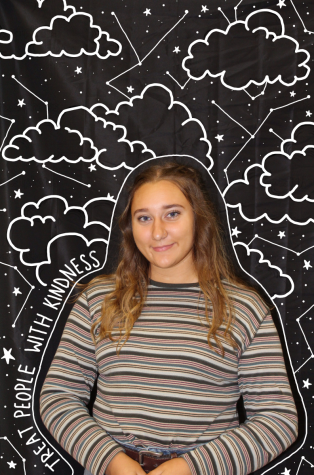 Anna Schrader, Reporter / Photographer
Anna Schrader is a sophomore at John Adams High School. This is her second year participating in newspaper, and she is very excited to once again write...