Alexandra and Hannah Mihut
Alexandra "Ali" and Hannah Mihut are both seniors here at John Adams, unique with their own attributes and skills. Along with being sisters and best friends, they are also twins.
Ali Mihut is on the varsity soccer team, along with the leadership council. She been playing soccer for thirteen years. Both of Ali Mihut's parents played in high school and college, so soccer runs in the family. Besides soccer, Alexandra also is on the varsity track team and an National Honor Society [NHS] representative. This year, Ali Mihut was elected onto the homecoming court. "Being on homecoming court was a great experience. It was really the first time in high school that I came out of my shell and challenged myself on a social level. All of the other court members were super fun, cool, and kind people," Mihut said about her recent experience. She went to La Salle Middle School, and chose John Adams for high school because of the IB program. She plans on going to IU Bloomington for college. Ali Mihut wants to double major in human biology and Spanish, and then go to medical school. Alexandra loves to play the guitar and sing. Although soccer and school are important to Ali, Hannah is more important. Ali Mihut loves that Hannah has the ability to see the good in others and has a determination to show compassion. "I love being a twin, because we are best friends who are always honest with each other. We don't keep anything from each other, and it's just nice to have someone who you know will always have your back, and you theirs. However, it can be hard because people constantly compare us and sometimes even act like we're one person. We're very similar, but we are unique individuals too."
Hannah Mihut, like Ali, is on the varsity soccer team and is a part of the leadership council. She has played soccer since she was 3. "Pretty much everyone in my family has played, so it was kind of decided for me that I'd play, but I've always loved it. Soccer has become a very important part of my life," Hannah Mihut said. Her favorite position to play on the field is center mid, but was moved to center defender freshman year, and hasn't switched since. Besides playing soccer, she runs track and is in show choir. Hannah Mihut is also Vice President of the National Honors Society. Mihut came to John Adams for high school for the IB program and "because of the reputation it had of having challenging academics." She wants to attend Calvin College, and eventually go to law school. A fun fact about Hannah Mihut is that she is extremely sentimental and never throws away a card she receives. According to Hannah Mihut, "The best part of being a twin is having someone you can always trust and count on there for you. Not just a sister, but a life long best friend. The worst thing is being asked if we're the same person, 'cause we're definitely not."
About the Writer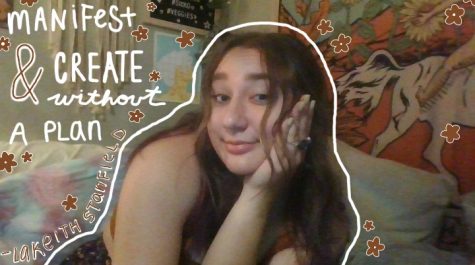 Anna Schrader, Reporter / Photographer
Anna Schrader, a senior at John Adams, will be contributing her writing, art, and photography to The Tower for her third year in a row. After parting ways...