Mural Club Brings Art to Adams' Walls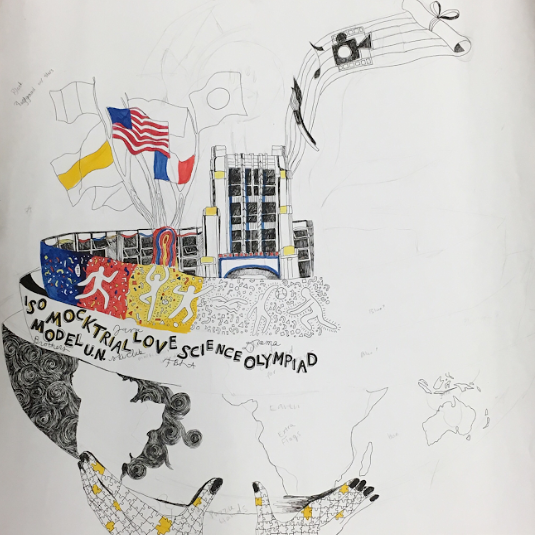 Mural Club is a great program for anyone creative, artistic, or even anyone who just likes to paint or draw for fun. Mrs. Zablocki, an art teacher from John Adams High School, is in charge of the club. With the help of donations from Adam's Alumni and other outside sources, they will be creating and painting a large mural in the hallways of John Adams High School. Mural Club is currently in the process of sketching out the first draft of the mural, and will soon be starting the painting process. As of right now, the first draft of the mural has a large tree with a globe in it. The globe also has the front of John Adams coming out the top of it. Some changes are still being made to the drawing, and a color palette has not been completely decided on. The mural will give off the feeling of community and fellowship. It will also show some amazing features that the school has to offer such as clubs, sports, academics, and much more. Murals can bring life and color to an area that may otherwise have a dark and boring feel to it. Murals also help bring a sense of togetherness and community to the school. Anyone is free to join the club, or even just come for a day to see if they are interested in joining. If you are creative, enjoy art, or want to make some new friends, stop by for a meeting. The club meets every Tuesday before school at 8:00AM in Mrs. Zablocki's classroom. It is a great extracurricular activity to participate in. If you feel you would be a good addition to the club, come to a meeting to see if you would enjoy the club.
About the Writer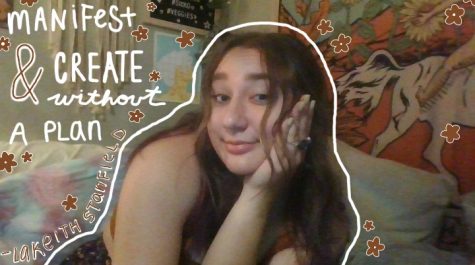 Anna Schrader, Reporter / Photographer
Anna Schrader, a senior at John Adams, will be contributing her writing, art, and photography to The Tower for her third year in a row. After parting ways...