Fine Line by Harry Styles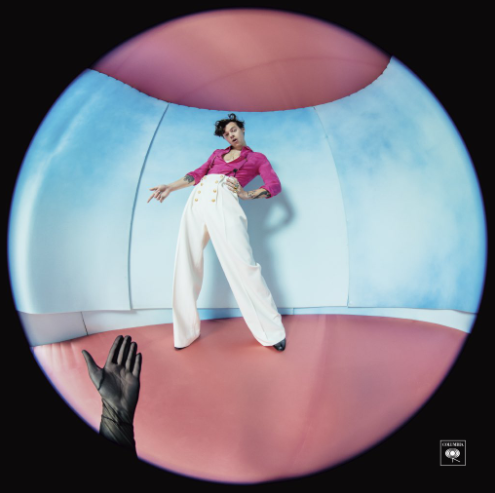 After almost two years of anticipation, Harry Styles has released the second album of his solo career, Fine Line. Prior to this album, Styles debuted his first album in May of 2017 after his former band, One Direction, announced their splitting up in January of 2016. With the songs Sign of the Times, Sweet Creature, and Kiwi, Styles began to stand out from his former band members. Also starring in the Christopher Nolan film, Dunkirk, Styles' career has been full of important milestones for himself and his music. Fine Line features twelve unique songs, all with very different instrumentals and lyrics. Styles stated in a recent interview that this album is really about sex and being sad. Fine Line shows a very vulnerable side of Styles, which fans seem to love and appreciate. 
Lights Up
His first single from the album, Fine Line, was Lights Up. Released on October 10, 2019, Styles sparked his popularity again in 2019. Lights Up is a fan favorite with psychedelic vibes, and dark, dreary feeling. The music video included hundreds of naked men and women in a mosh pit, with Harry in the middle. The cinematography of the music video emphasizes the dark and echoey song. The song set the standards for the rest of the album extremely high, and showed a very different, and more sexually open side to the former boy band member.
Golden
Golden, one of my favorite tracks from the album, has a fun, summer road trip feeling to it. The lyrics talk about how Styles does not want to be alone, and wants to get back together with an ex-partner. He is infatuated with the love interest, but knows that it might not work out in the end. A common theme throughout the entire album is deep, generally sad lyrics with upbeat instrumentals. The combination of fast paced, upbeat instrumentals and deep lyrics create an even heavier and more impactful message throughout all of the album.
Watermelon Sugar
Watermelon Sugar was the second single released before the album. With an overwhelming consensus, this song seems to be fans' favorite single release. The song is upbeat and almost the exact opposite of the rest of the album. Styles admitted in a recent interview that Watermelon Sugar was the hardest song to write. Watermelon Sugar is a fun, summer-loving song that talks about Styles' love interest. He says being with them is like being on a high, and he is addicted to the metaphorical drug.
Canyon Moon
Canyon Moon, a song with many folk elements within the instrumentals is a favorite of close friend of Harry and singer in the band Fleetwood Mac, Stevie Nicks. The song's lyrics are reminiscent of a past life for the singer. Styles says he wants to go home and be back to the place where he feels safe and loved for. This song really has a nostalgic vibe, and makes you feel loved and warm within the lyrics. 
Cherry
This is my absolute favorite song off of the whole album. Cherry is a sad song with deep lyrics, while the instrumentals juxtapose the entire song. The depressing lyrics are not completely heard under the psychedelic instruments until you really listen and analyze the song. Cherry was written about Styles' ex-girlfriend and well known model, Camille Rowe. The song even features a voice recording of Rowe speaking in French at the end of the song. In a recent interview with Harry, he says that Camille's voice in the recording matched the pitch of the song perfectly, and wanted to add the recording to make the song even more vulnerable and personal.
Falling
Falling is an extremely emotional ballad that features piano instrumentals written by Styles. This is arguably the most emotional song on Fine Line. The lyrics are pretty straight forward in the sense of Styles' not knowing what to do with his life now that his love is gone. He doesn't know who he is anymore, and is trying to find himself again. I absolutely love the overall meaning of the song, and includes beautiful vocals by Styles. Falling is the new heartbreak ballad of 2019.
Adore You
The third single released before the rest of the album's debut, Adore You, is an upbeat song that is really just about wanting to give all of your love to one person. The lyrics say that you want to love someone, but they are not able to reciprocate the feelings right away. It can be very hard to give your whole self to another person, and Styles focuses on that. In the music video accompaniment, Harry is on a small island called Eroda. He is different than everyone else there is feels like he is constantly being judged by others. He comes to later meet a little fish that was all by himself, and he took care of it. As the fish grew, he would always make sure it had a big enough tank and was always loved, even though people judged him for it. At the end of the video, the fish has to be released back into the water, and the people in Eroda help Harry get the fish to safety and finally accept him as who he is. The cinematography in the Adore You music video is especially stunning, and has such a unique vibe to it. 
She
She features amazing guitar solos and an incredibly deep underlying meaning in the lyrics. The song follows a storyline that focuses on a man with a family and a regular life. He begins to realize that he is in love with "she". He tries to forget about this love, but is constantly reminded of "she" everyday of his life. In an interview about his new music, Harry says that he sees "she" as a concept. This man is in love with the concept of "she" and can't admit it. The concept of "she" is actually a man, and the character is faced with the dilemma of living a lie or maybe not being accepted in society. I love the song She and how you can interpret "she" as any concept you want and relate to in your life.
To Be So Lonely
Starting off with a very unique folk style guitar riff, To Be So Lonely is such a unique song that definitely stands out from the rest. Style's guitarist, Mitch Rowland, shows a more experimental side of his playing. This soft-rock and indie combination makes a very interesting sound, and helps to illuminate the sad lyrics of the song. Styles says it is so hard to be by yourself after a recent relationship, and To Be So Lonely demonstrates this perfectly to his audience.
Sunflower, Vol. 6
Sunflower, Vol. 6 is an upbeat and psychedelic indie-pop song. Styles shows off his amazing talent and vocal abilities throughout the song. His lower vocal range is shown, and creates a warm and sunny feeling for this fun-loving song. Sunflower, Vol. 6 and Golden seem to be the most similar songs on the album, but are still very different. Styles admits in many of his interview that he used mushrooms when writing Fine Line to help open his mind and expand his creativity. Sunflower, Vol. 6 is just one of these amazing, deep cut and experimental songs.
Treat People With Kindness
Treat People With Kindness is a very out of the ordinary song for Harry. "Treat People With Kindness" is one of Styles' slogans for his entire brand, and is a huge concept for his fans. Rather than being a mainstream and stereotypically aloof artist, Styles makes an effort to connect with and inspire his fans. His fanbase is completely based off of kindness and love, and seems to make an impact on fans all around the world. Treat People With Kindness features a choir and gives a very fun, lively vibe, and all together spreads love and kindness, just like his iconic slogan.
Fine Line
Fine Line is the closing song for the album. Harry revealed that this was actually one of the first songs that he wrote for the album. He knew immediately that it should be the last song. It is the ultimate closing ballad, and is the longest and most eccentric song on the album. At a total of six minutes and twenty seconds, the song perfectly closes the album with a bang. Fine Line basically sums up the entire album, and displays the different emotions from each of the songs all in one.
Leave a Comment
Your donation will support the student journalists of The Tower and John Adams High School. Your contribution will allow us to purchase equipment and cover our annual website hosting costs.
About the Writer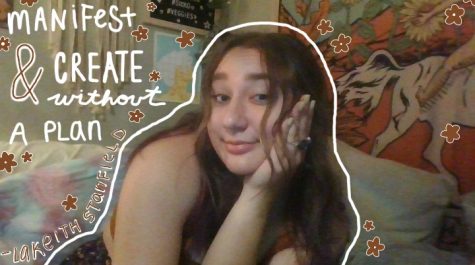 Anna Schrader, Reporter / Photographer
Anna Schrader, a senior at John Adams, will be contributing her writing, art, and photography to The Tower for her third year in a row. After parting ways...