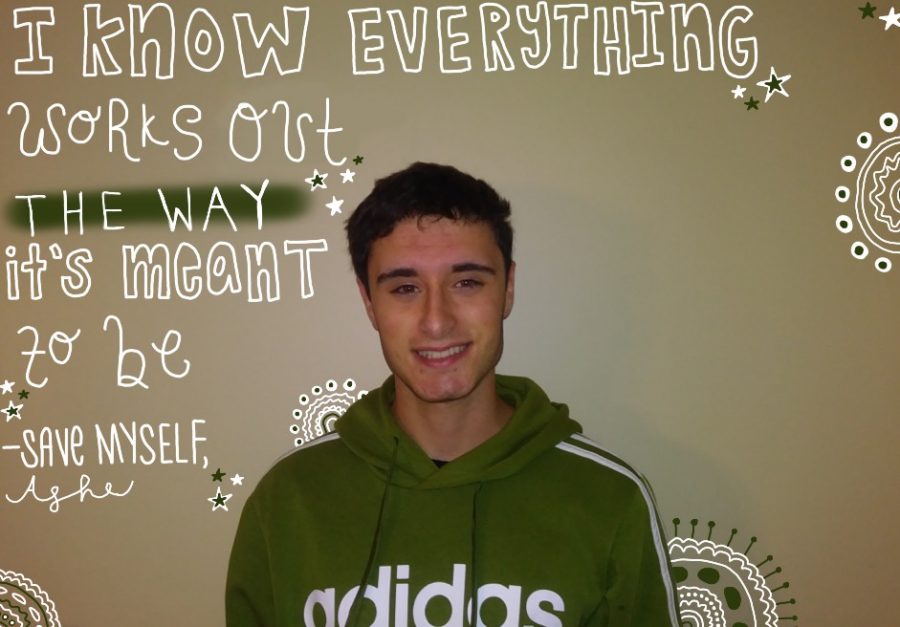 Pike Temple is a sophomore at John Adams High School. In his freetime, Pike can be found listening to music, reading a book, or playing Madden. He is also an avid sports fan and baseball player for the John Adams Baseball Team. Pike's career goals are to publish an article in Sports Illustrated or some other big name magazine and to be a professional baseball player.
He also likes to travel all over the country. Pike loves seafood and wants to travel to Louisiana to try the different types of food. He tries to help his mom when she is cooking something a little out of the ordinary, but he prefers to bake with his siblings. Fun fact, he's a triplet. Pike and his siblings did a lot together growing up. They were all introduced to music at a very young age when their parents decided to enroll them in piano lessons when they were 6 years old. A special memory of Pike's is when he and his siblings were kids and they would listen to Bob Marley in their basement. Pike loves watching movies with his family, especially the Star Wars Original Trilogy, his favorite movie series. Pike hopes that his siblings share his fascination with these films, but he's sure they would prefer to watch Harry Potter.
When asked if he could name three great accomplishments of his life so far, after a long while before any concrete answer, Pike came to the conclusion that his three greatest accomplishments so far were backpacking the Bighorn Mountains in Wyoming, learning how to play the cello in his middle school's orchestra, and hitting his first grand slam. Though this grand slam was at a field with no fence, he believes the ball would have sailed over a fence if there had been one. When Pike's father, Kerry, was asked for a few glowing words about his son, he said, "Pike is both fun and focused, a good student, and good athlete, a good friend and a good son. He really gets into everything he does. I really like who he is." Well that's Pike- a music lover, book reader, baseball player, student, brother, friend, and son. He is happy to add writer, journalist, reporter, and staff member of The Tower to that list.
Pike Temple, Reporter
Jan 15, 2021
Dec 04, 2020

Indiana Football – Road to Glory

(Story)

Nov 12, 2020
Oct 22, 2020

Competing in the Face of COVID-19

(Story)

Oct 21, 2020