Class of 2020 Valedictorians and Salutatorians
Throughout their four years at Adams, these students not only maintained perfect GPAs but also played sports, participated in extracurriculars, and volunteered for their community. Congratulations on your accomplishments!
Valedictorians 
Ema Amstutz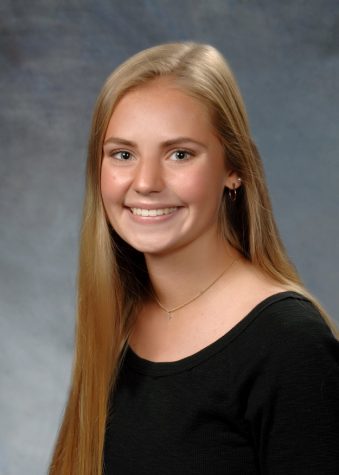 Ema Amstutz will be attending Indiana University Bloomington in the fall and plans to major in Biology. She was a part of the CTE dental careers program during her junior and senior years of high school and hopes to attend dental school in order to further her studies. Ema was involved in many extracurriculars throughout her 4 years at John Adams including soccer, National and Technical Honors Societies [NHS and NTHS], and an internship at a local dental office. Some of her favorite experiences at John Adams are the bonding trips with her soccer teammates and the memories made with her fellow classmates while volunteering and giving back to the community. She feels that those moments were ones that impacted her high school experience for the better. Ema's advice for incoming and current John Adams students is to "enjoy your time in high school and cherish the relationships and memories that you make during this time."
Roy Bualuan
Roy Bualuan plans to attend the University of Notre Dame, pursuing a major in physics. An IB student, Roy served as an officer for NHS, and participated in a number of other extracurriculars, such as Science Olympiad, Ski Club, Quiz Bowl, and Mock Trial. One of his favorite memories during high school was his senior Mock Trial State competition, where his team placed first, qualifying for nationals. Roy advises that underclassmen should "try to manage their time effectively. Balancing IB and a bunch of extracurriculars can be very difficult at times, on top of all that school work. Time management is an essential skill, in high school and beyond."
Michael Dunham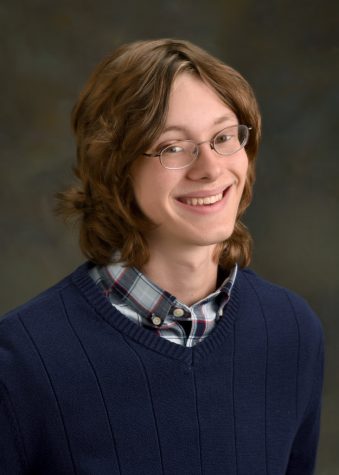 Michael Dunham plans to attend Purdue University in the fall. He will most likely be majoring in either mechanical or chemical engineering and wishes to work on improving the efficiency and availability of various forms of sustainable energy. He was a member of the tennis team for all four years and had a wonderful experience both with the players and his coaches. He also participated in Quiz Bowl, Science Olympiad, Model UN, Spanish Club, NHS, and JAVA. As a Full IB student, he recognizes it can definitely be stressful, but he suggests that the better one is with their time management, the more manageable it becomes. One of his favorite high school memories was going to Washington DC to participate in the nationals Quiz Bowl tournament. Even though they had little advance notice, Mrs. Stanton helped them plan the trip in a matter of weeks, and it ended up being fantastic.
Teo Reimbold-Thomas
Teo Reimbold-Thomas will be attending the University of Pennsylvania in the fall. He plans to major in either Philosophy, Politics and Economics, or Urban Studies. He hopes to use his degree to promote intelligent and sustainable design for cities, working either as a city planner or in political office. While at Adams, Teo participated in a number of different sports and extracurriculars. He represented Adams in cross country and tennis and was a captain of the track team. He was a member of Model UN, Mock Trial, and other clubs, as well as being President of the National Honor Society. He was also a choreographer and four-year member of show choir. In Philadelphia, Teo hopes to continue his academic, athletic, and musical pursuits. He also hopes to become involved in political campaigns and looks forward to experiencing life in a big city. Teo will miss his friends, teachers, and coaches from Adams, but he is grateful for the experiences he shared with them.
Elena Soto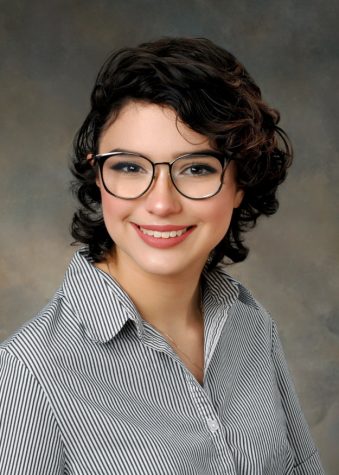 Elena Soto will attend Saint Mary's College next fall to double major in psychology and art with hopes of eventually earning a doctorate in psychology. She hopes to be able to start her own practice sometime in the future to be able to help as many people as she can as an art therapist. Although Elena was not a part of many high school clubs or sports, she did participate in the Festival of Banners for the South Bend Museum of Art as well as the Scholastic Art and Writing Awards. Her favorite memories from high school include simply making art at Adams, connecting with new people and friends in her classes, and spending time with her favorite teachers.
Grant Wiarda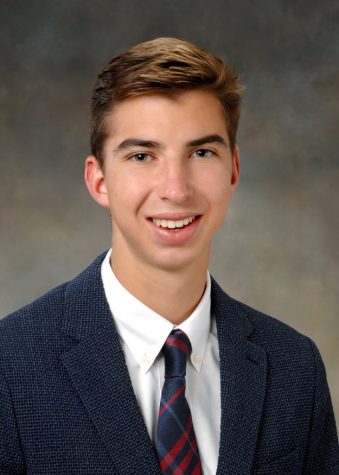 Grant Wiarda will be attending Vanderbilt University in the fall and plans on studying economics while on a pre-medicine track. Throughout his time at Adams, Grant was involved in various extracurricular activities, including being an officer of NHS, a two-year member of the science olympiad team, and a four-year member of the soccer team, on which he was a captain his senior year. Grant was also heavily involved in the science research program at Adams, as he worked under Mr. Longencker's guidance for the past three years. He is excited to "venture out of South Bend and experience a totally new culture" while in Nashville next year. 
Xavier Winston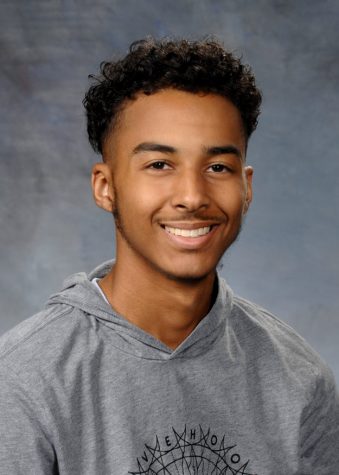 Xavier Winston will be attending Ball State University in the fall. As an accepted member of the Miller Business Honors Program on campus, he plans to study Economics and Computer Science. Xavier has many fond memories from his high school career, but most come from his experiences with the JA baseball team in which he served as a player and manager over the past four years. Xavier's battle with cancer is well known among his peers and supporters. He gives thanks to all who came to support him in his time of need. Though Xavier's time as an eagle is coming to an end, he wants everyone to know that this chapter in his life will not be forgotten. Moving forward, he plans to make the most of his upcoming opportunity. Xavier is excited for what's next and is ready to continue to make the JA family proud
Salutatorians
McKenna Leichty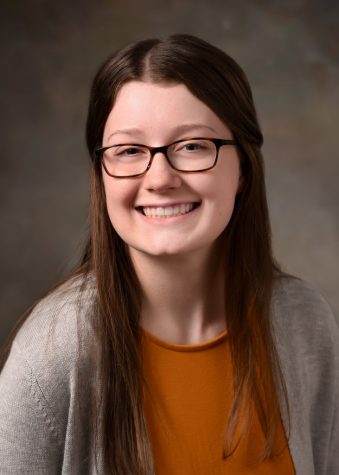 McKenna Leichty plans on attending the University of Notre Dame to pursue her passion for astrophysics. She hopes to work for NASA and conduct research, as one of her life-long goals is to push our world to not only live but to thrive. While at Adams, McKenna participated in the National Honor Society (NHS), the John Adams Volunteer Association (JAVA), Quiz Bowl, and played basketball all four years on the Girl's Basketball team. Some of her favorite memories are from her IB physics HL class and volunteering with JAVA, but the best choice she ever made was going after the full IB diploma. She can walk into her freshman year feeling confident in the skills she has gained from pushing herself through the most rigorous class schedule one can—and she recommends you also push yourself. Because who knows? You may find you want to do something out of this world too.
Grace Yarger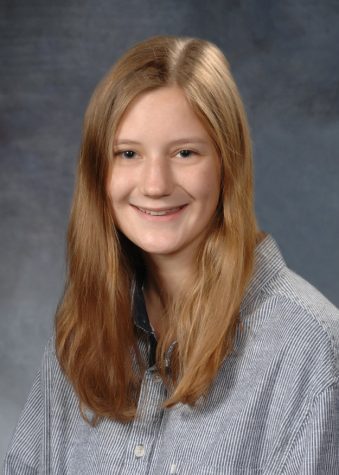 Grace Yarger will be attending Indiana University in Bloomington in the fall with a major in Marine Science and a minor in Spanish. She hopes to study abroad and someday help with the preservation of coral reefs. At Adams, Grace played tennis and was a co-captain of the Quiz Bowl team, along with participating in the Full IB diploma program and clubs such as National Honor Society, Model UN, and JAVA. One of Grace's favorite memories was traveling to Quiz Bowl Nationals in D.C. with Ms. Stanton and the team last year.