Ellie Graff
Letters from the Seniors of The Tower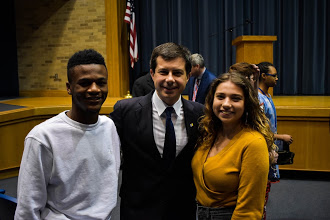 Writing for The Tower has honestly been pretty sick. As an underclassman, I had always been interested in writing for the school paper, but I had never found room in my schedule. When it came to junior year, I wasn't sure if I wanted to add more writing assignments onto my already stressful IB workload, but Nowicki had been asking me to join the paper for a while, and anyone who knows me well knows that I'm basically down for whatever. Now I can say I am very glad I made the decision to write for The Tower.  
I've learned a lot in all of my classes throughout high school, and I am very grateful for the vast knowledge I have gained from the IB program, but Newspaper has given me an opportunity to express myself creatively and academically in a way that no other course has. From the independence and trust I have gained from Nowicki, I have been able to produce pieces about so many things I am passionate about, ranging from fashion to local politics. In academic writing, we are taught to eliminate bias and personal agenda from our writing, oftentimes causing us to become detached from our work, and to lose our voice in our own creations. I have loved being able to publish both unbiased, fact-driven news stories that reflect journalistic integrity, as well as more personal pieces that express my opinions on issues I care deeply about and allow me to embrace my writer's voice. 
Most of all, I am grateful for the platform The Tower has given me to connect with my community. Through interviewing teachers, students, members of the school board, and many other important people in the local community, I've been able to learn a lot about the world around me. One of the most rewarding experiences in my life has been feeling like I have, in a very small way, given people a voice, and used my work as an outlet for others to express themselves. When I first joined Newspaper, I gave a short speech at a school board meeting in support of higher teacher salaries, and Nowicki asked me if The Tower could post it online. After the adaptation was published, Mr.Ebright called me into his classroom and handed me a gift card that some teachers in the corporation had purchased to thank me. The pride and gratitude I felt at that moment meant so much more to me than any high test grade or academic award. This feeling reflects my overall experience with The Tower. 
I know that our school newspaper is no New York Times, and I have written many articles only to be read by my parents. Nevertheless, I encourage all future Adams reporters to appreciate the opportunity for expression and personal achievement and growth that The Tower can give you, and to please, PLEASE give Nowicki a break. That man is trying his best.
About the Writer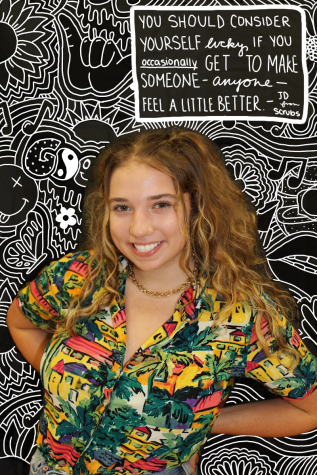 Ellie Graff, Reporter
Ellie Graff is a senior, now in her 2nd year of being a part of the newspaper. She writes articles on fashion along with other pieces on life in South...