Farewell…With Jonathon Zapf
Letters from the Seniors of the Tower
Dear Tower, 
My stay at John Adams High School and Day Spa was slightly shorter than most, as I transferred at the start of my junior year, but that doesn't mean I didn't enjoy my shortened tenure as a student. One of the many aspects that made my experience at John Adams so lively was being a member of The Tower. After quitting full IB due to allergies, or something of that nature (I'm not sure, my story changes every time) my schedule opened up and I quickly joined the newspaper. Not only did that decision lead to interview a dozen or more stand up comedians and personal heroes of mine, but it introduced me to the likes of Mr. Nowicki. As we got to know one another and I explained my background in comedy and interest in film, he introduced me to his IB Film class and I can say without a doubt in my heart it was one of my seven favorite classes this past year. Being in film class with him also gave birth to my talk show, With Jonathon Zapf, which has been a rousing success reaping dozens of views on numerous occasions. I created some of my very favorite John Adams memories within this newspaper, and I'm so glad that I decided to join one of the last successful examples of what digitally distributed printed type still has to offer. I would like to thank everyone for putting up with me, and ask that you try not to imagine how much more productive you would have been if I hadn't sat in your vicinity. 
With love, 
Jonathon Zapf 
Leave a Comment
Your donation will support the student journalists of The Tower and John Adams High School. Your contribution will allow us to purchase equipment and cover our annual website hosting costs.
About the Writer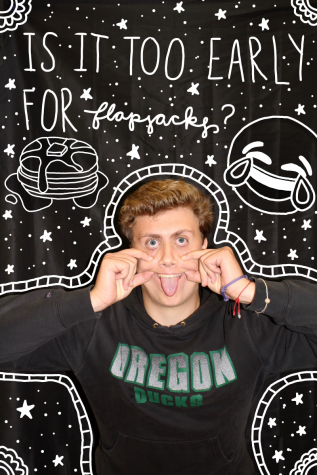 Jonathon Zapf, Professional Human
Jonathon Zapf is a Senior at John Adams who transferred from Trinity School at Greenlawn at the beginning of his junior year in 2018 just for fun. Of course...