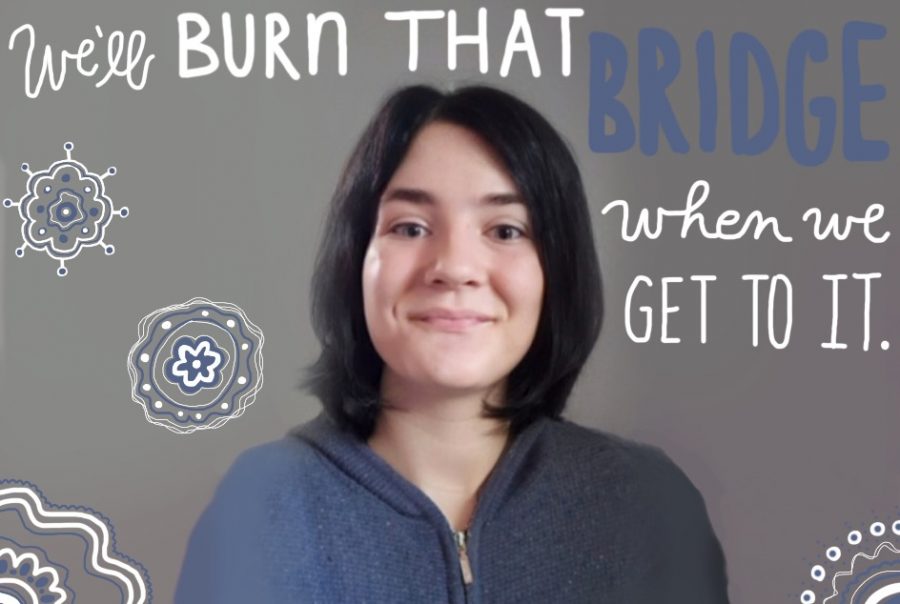 Nika Anderson is a junior at John Adams High School and is elated to be a staff member for The Tower for the first time this year. She has contributed to the school's literary magazine, The Talon and their bake sales along with volunteering for JAVA. Nika is avid about foreign relations and extensively studies international events. Most of her experience stems from being raised in a post communistic nation.
Nika is known for her curious takes on the world by her friends and family. "Simple and modest" was one of the ways they could describe her. She is a bilingual who enjoys writing and painting in her free time. Nika values her family more than anything else and does not believe in materialism. She has a calm, quiet nature and is perceptive of the world around her. Some of her other hobbies include embroidery and studying surrealism, which both have fascinated her from an early age. She can be found scribbling down poems and would be more than happy to share them with anyone who asks.
She is also an enthusiast for classic literature; her best-loved authors include Gogol, Yesenin, and Tolstoy. She enjoys reading Master and Margarita, The Little Prince, and Gulliver's Travels. One of Nika's greatest wishes is to publish a book sometime in her life. She also wants to expand her linguistic capabilities and publish her works in other languages. Nika aspires to get a college degree and possibly become a redactor or a translator in the future.
Nika Anderson, Reporter
Jan 15, 2021

The Biden-Harris Administration Outlook

(Story)

Jan 15, 2021
Dec 18, 2020

X-mas in the White House 2020

(Story)

Dec 04, 2020
Nov 12, 2020

The General Election in South Bend

(Story)

Oct 22, 2020

America: Feeling Negative While Testing Positive

(Story)

Jan 29, 2020

FERPA: Opting Out

(Story)