FERPA: Opting Out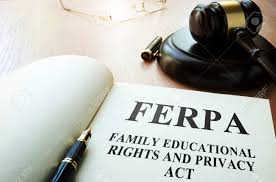 It is absolutely sickening to know that students' private information is accessible by third parties and can potentially become publicized. According to Family Educational Rights and Privacy Act (FERPA), directory information (which includes very personal details about a person's life such as the date and place of birth, home address, their weight and height, telephone numbers, and photos) can be released to the public. Anybody who requests access to a student's information can receive it, which can also mean that people such as marketers and identity thieves can receive it too. The most distressing aspect of this problem is that the student has to be eighteen in order to opt out which is appalling. We live in a disturbing reality where children barely have rights over themselves and who gets to see information about them.
FERPA says that it helps universities find out about potential students better. If schools want to help our students, it is definitely not through selling extensive amounts of people's information to them. In this day and age, data is just what stalkers, abusers, and various scammers need. Domestic violence survivors' safety is in jeopardy because their abuser(s) can easily find their victim. Universities are not the only ones trying to find out where kids live. By doing this, FERPA has paved a road to hell with good intentions.
There is a solution, but it is far from enough. At the beginning of the school year, parents and students receive a guide book for the upcoming year in the mail. This book is parallel to terms and conditions which most people ignore and assume it will never concern them. In that book, there is an opt out form with tricky wording that may discourage parents from withdrawing. Parents and students need to be made aware that opting out won't take away any opportunities from students. Children that are opted out can still take tests and other mandated activities. 
A more beneficial solution would include phone calls that will extensively inform the parents or guardians about how FERPA discloses information if the waiver is not signed. Posters should be put up around the school to remind students that their information is subject to being compromised. Announcements over the PA system should be continually made during the brief window of time where the waiver can be filled out. Opting out should be obscured.
We as a people, should take the initiative to our hands to help our students. If federal law won't protect our vulnerable children, who will?