AFS in 2020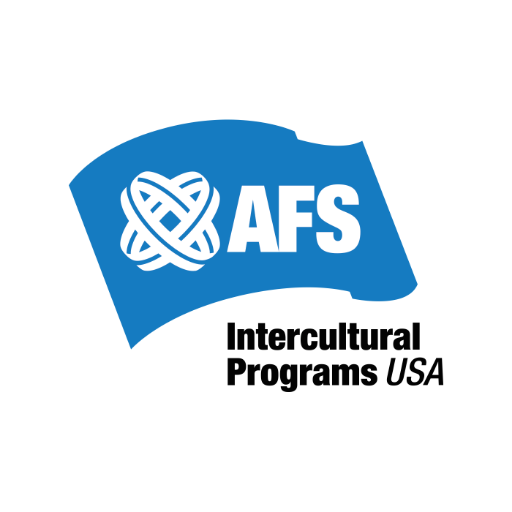 AFS (American Field Service) is the oldest international exchange program to exist in America, with a 100 year history dating back to WWI. It has served the John Adams High School community, providing an academic-based learning experience for its participants. This non-profit organization is run by a board of volunteers that are devoted to educating the world's future diplomats and ambassadors. South Bend's most prominent foreign exchange student host family has been devastated by the current global health crisis. AFS St. Joseph Valley coordinators, David Klawiter and Lori Butchko share their insights from 2020.
They have hosted 16 foreign exchange students over the course of 14 years, since beginning in 2006. The students, typically aged 15-17, visit for one full school year, arriving in August and leaving at the end of June. This involvement is unique as their exchange year is typically brimming with activities to become familiar with American society, including domestic travel and orientations. Considering that John Adams High School closed in accordance with the virus, this year's outbound students may not be able to have this chance.
"AFS gives those students the opportunity to experience high school in America. No matter their age, they are given the honorary senior status. They get to go to prom and attend the graduation ceremony regardless," noted Butchko.
The host parents are not currently hosting any students for the 2020-21 school year due to many COVID-19 related complications. Their 2019-20 year foreign exchange student had to return home during April, unable to fully finish the course in America. As the outbreak intensified, thousands of participants had to be repatriated earlier in the spring in response to these unprecedented events. As the virus encroached on South Bend, it became evident that foreign exchange programs were exposed to the most danger.
"Travelling became difficult, countries closed their borders. What if they get sick? You are responsible for another human being. They are worried, you are worried. I can not imagine kids coming over this year," recounts Klawiter.
Virtual education has been contested in recent months, especially by AFS members. Albeit it is a safer alternative, Klawiter and Butchko do not think that it offers the full course of study. Online learning may not provide the social aspects that are only available in a classroom. However, few have decided to take a chance and face the risks during this time. Students that are currently studying abroad may face travel restrictions and challenges accessing healthcare in foreign countries. Difficult entry and visa problems have made many turn to online learning, since evidence supports this option. 
"It is not the same. AFS is an academic program and it is important that they attend school. It's about being immersed in American culture. It just won't be a positive experience," Klawiter remarks.
Looking through the lens of an optimist, they hope to start making arrangements about the placing of kids in January. Moreover, AFS is taking safety measures to mitigate the spread of the virus, by pushing for a later program start date and selectively choosing alternate destinations. They have taken travel health notices into account and try to safely continue their mission, while closely following national advisories. COVID-19 has been particularly detrimental with international exchange programs since they are the most vulnerable. The virus has drastically reduced the number of exchange students studying abroad this year and there is little that can be done to regain the full opportunity for those learning at home.
"COVID-19 put a dent in this program; it's the biggest, first and oldest one. All of these programs are suffering and we have no students. I would hate to see this opportunity disappear," says Klawiter.
Butchko and Klawiter both believe that AFS helps establish connections between other nations through these change-making individuals. They focus on and embrace the differences of cultures since they know that it is a key factor in making peace and forming an understanding between nations. AFS has helped others grow a better appreciation of America and it serves a purpose. They believe that the pandemic has temporarily disrupted the pursuit of concord in global communities.
"It ruins the opportunity for cultures to meet. It makes the world a smaller place and we will become afraid of each other again," worries Butchko.
This intercultural program operates in hundreds of countries and is determined to reach its goals. AFS is accepting donations during this difficult time and can be reached on their site at https://www.afsusa.org/. This organization is always devoted to their cause and will fight to endure these trials and tribulations. Since it is volunteer-based, AFS is luckily not hit by a financial crisis, but would be glad to have support. AFS has shown to be resilient and capable in handling these scenarios so far.
On a similar note, David Klawiter approaches this situation with a certain positivism, saying that 'It's a quick year.' After all, 2020 is drawing to a close and we can only hope that 2021 will bring a different course of events and hopefully a reliable vaccine.