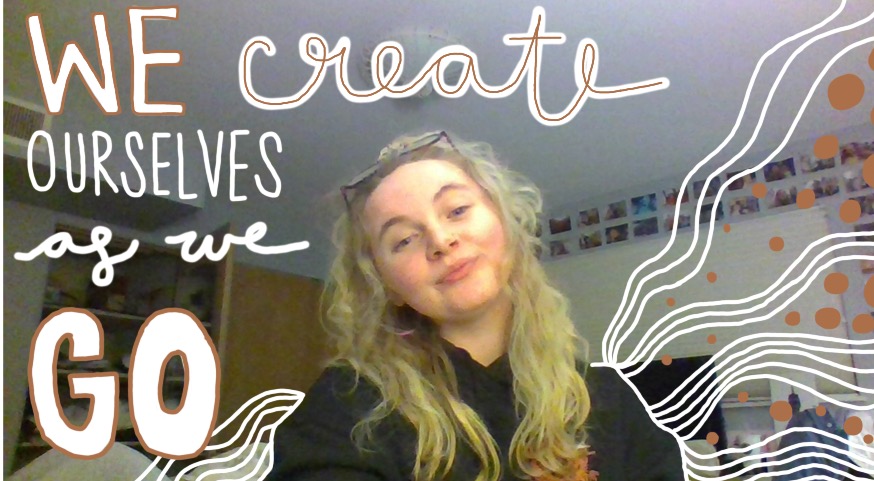 Isabella Ernsberger is a Senior at John Adams. She mostly contributes to the Editorial section of The Tower. Isabella is in her first year of Yearbook at Adams, as well. She is the founder of Passion Project, which is an Adams group that started in the 2019-2020 school year. Isabella loves to take part in singing opportunities around the South Bend community, most commonly at her church, Sunnyside Presbyterian, and in the Adams choir. Working at Old Navy is where she spends a lot of her time outside of school, she talks about it so often that she considers it a "personality trait at this point". When asked about Isabella, George Ruscio- Atkinson said, "Isabella's a great writer and an even better person."
As mentioned in her junior year staff bio, she used to drive a minivan, but unfortunately, she had to put her beloved Nissan Quest to rest this past June. She traded it in for a Nissan Rogue, her dream car since 7th grade, and has named it Florence.
Isabella has two siblings; one younger sister and one older brother. Her brother, Daniel, is a 2016 graduate of Adams and spent a lot of his time working for the newspaper, creating the masthead, and designing the layout of the paper copies of The Tower. She's honored to be following in her brother's footsteps as a staff member and reporter.
Isabella plans to attend either Butler University or Indiana University Bloomington next fall, and is hoping to pursue Non-Profit Management and Leadership. She is excited for her senior year, and can't wait to start writing for The Tower again!
Isabella Ernsberger, Reporter
Jan 15, 2021

The Attack On The Capitol Was An Attack On All Of U.S.

(Story)

Dec 18, 2020

The Importance of Rest and Retreat

(Story)

Dec 04, 2020

Documentaries I've Been Loving

(Story)

Nov 12, 2020

Hybrid Learning: Expectations vs. Reality

(Story)

Oct 23, 2020

eLearning's Effects on Our Students

(Story)

May 18, 2020

Finding Sense of Self Through Social Distancing

(Story)

Mar 12, 2020

The Beginner's Guide To A Healthier Mindset

(Story)

Feb 28, 2020

My Top Ten, "Feel Good", Songs

(Story)

Feb 14, 2020

The Origins of Valentine's Day

(Story)

Jan 31, 2020

The True Expense of Tabloids and Media

(Story)

Jan 16, 2020

The Problem With Active Shooter Policies

(Story)

Dec 19, 2019

The Pink Tax: Spending More For The Same Items

(Story)

Dec 03, 2019

Why We Need To Keep Talking About Sex Trafficking

(Story)

Nov 18, 2019

"Portraits" by Greyson Chance

(Story)

Oct 31, 2019

Where Does South Bend Fall on the Campaign Trail?

(Story)

Oct 03, 2019
Sep 19, 2019

Finding Balance: The Full Schedule Of The Modern Day Student

(Story)