Where Does South Bend Fall on the Campaign Trail?
 On April 14th of 2019, Mayor Pete Buttigieg announced his candidacy for President. His announcement was met with celebration, as well as questioning. While some South Bend citizens couldn't be more excited to have their neighbor on the national stage, others are hesitant because the campaign trail doesn't stay in South Bend, causing him to be absent from the city. Although, having the Mayor out of the city isn't the ideal situation, we have to realize all the good he's doing for our city, without even being here.
     In his New York Times best selling book, Shortest Way Home, Pete dives into his childhood, and his present, living in South Bend. His book was everywhere, including Houston's airport, which I saw back in May. With his memoir on shelves nationwide, the story of South Bend, and how great of a city we are, became known to people across the country. He released his book before his announcement, so there was already traction and knowledge of who he was and where he was from before he announced his candidacy. 
     Since his announcement, a spotlight has been put on South Bend. Our city has been given a platform it didn't have prior to Pete's candidacy. He's guest-starred on Jimmy Fallon, The Daily Show with Trevor Noah, The Ellen Show, and that's just a handful of them. He's shared the stage with former Vice President Joe Biden, Senator Elizabeth Warren, and all other democratic candidates. And, he may have been the reason that Notre Dame was even considered, nonetheless chosen, for the Presidential debate next year, which will draw all sorts of media and traffic to Notre Dame's campus and South Bend's businesses. Even though the whole city of South Bend isn't on that stage, Pete is, and he represents South Bend with grace, dignity, and class. 
      Even if you disagree with his candidacy, there's a sense of respect that must be paid to him with how far he's come. Going from the St. Joe River to the debate stage is a major jump; it's two different worlds. And, the more he puts himself out there, the more popular and known South Bend becomes.
About the Contributor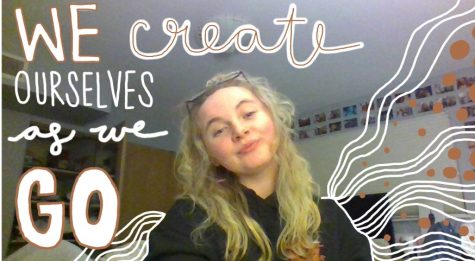 Isabella Ernsberger, Reporter
Isabella Ernsberger is a Senior at John Adams. She mostly contributes to the Editorial section of The Tower. Isabella is in her first year of Yearbook...