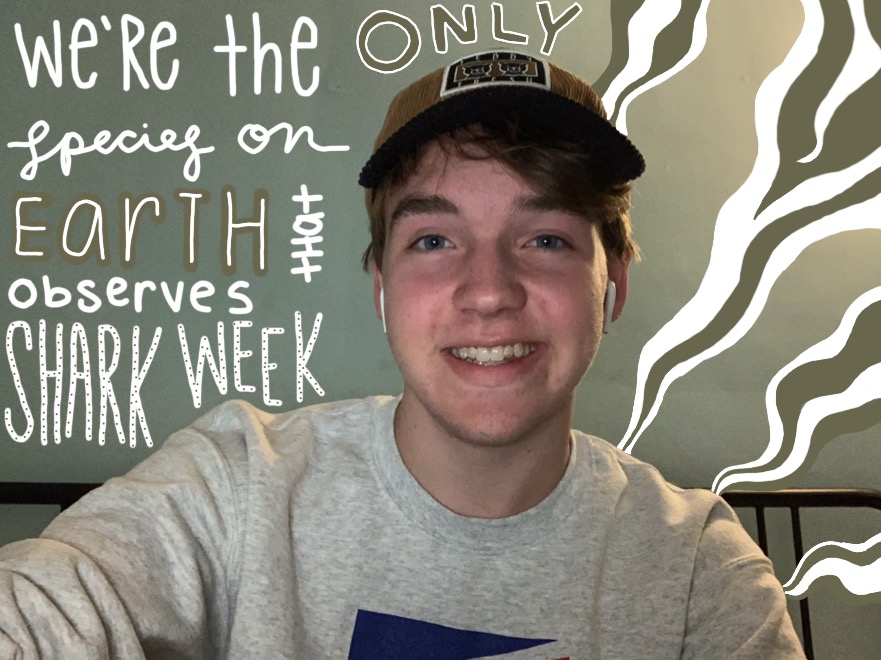 If Charlie Barron could pick one word to describe himself, it would be "naturally gifted." Humble fifteen year old, Charlie Barron, has been rocking around the Midwest for the past ten years. Before that, he made shelter in a small town on the east coast called Boston, Massachusetts. When he made his way here, he went to Good Shepherd Montessori, until he left for unknown reasons. He made the decision to go to Stanley Clark in the fifth grade. Some time later, he wound up at John Adams High School and now he's a sophomore.
Charlie Barron was a member of the Speech Team at Stanley Clark and whilst he was there, he placed first two years in a row in the humour category. In other words, Charlie is great at telling someone else's jokes. He also co-hosts the Motion Picture Podcast here in the Tower (more episodes coming soon). Charlie hopes to enter the film industry in his future, whether that be in filmmaking, writing, or anything else. He gives very vague answers but he knows he's in love with film.
According to Barron's close friend, and fellow sophomore, Finegan Elliot, "he's the guy with legs skinnier than his arms." Charlie formally thanks Finegan. Other notable opinions or views shared by Charlie include the fact that Lego Star Wars is the best game ever, Christopher Nolan's movies are in fact confusing, and Joker is a bad movie. Charlie hopes that whoever is reading this has a good day and hopes that his staff bio is not the last one turned in.
Charlie Barron, Reporter
Jan 15, 2021

Miya Ponsetto, "The SoHo Karen"

(Story)

Dec 18, 2020

Netflix's Bizarre Holiday Cinematic Universe

(Story)

Dec 04, 2020

A Notre Dame Student's Response to Scathing Coverage of the University by the Media

(Story)

Nov 12, 2020

Borat Subsequent Moviefilm Many Aspect Very Nice

(Story)

Oct 23, 2020

Finegan Elliott Goes INTO THE WOODS

(Story)