The Justice League Snyder Cut
What would happen if a blockbuster movie, that a majority of the population believes is a messy cash-grab, was given a chance at redemption? Well, Justice League, a film released in 2017, is getting that chance. Justice League has acquired a very large amount of buzz recently due to the fact that HBO Max is releasing a director's cut of the film, which looks to be drastically different from the original. 
Justice League (2017) is directed by Zack Snyder, and is a follow up to his two previous films set in the universe of DC Comics. It was also originally intended to be followed by two Justice League sequels, making the film the first of a trilogy. Man of Steel (2013), Snyder's first comic book picture, was met with middling reviews from both critics and fans. Batman v Superman: Dawn of Justice (2016) was almost unanimously met with middling to negative reviews, although the film bred a small minority of fans who were eagerly awaiting the next stories to be told in this universe. Justice League (2017) was once again met with mostly middling to negative reviews from critics, and an entirely negative response from fans. The Snyder DC movies seemed to be over after Justice League flopped, but that's when things got odd.
The production of Justice League was plagued with issues before it was even released to theaters. With Batman v Superman getting panned for its overly dark and joyless tone, Warner Bros. were pushing Snyder to alter his original vision of the Justice League and to adhere to the backlash that was being thrown every which way. Snyder complied and steered his script to an angle that would take in the criticisms, but still kept true to Snyder. After the initial shooting was over, Snyder ended up with a cut of the film that was "90% done," but it was not received well by Warner Bros. Insider reports claim that executives referred to the cut as "unwatchable", and they soon hired Joss Whedon, director of The Avengers (2012), to work on rewrites and reshoots. Tragedy then struck production as Snyder had to step down as director due to his daughter's unexpected suicide. Snyder was still given directorial credit, but Whedon took over as director for the rest of production.
Many of the problems of Justice League can be levelled at its unorthodox making, as the vision of Snyder's stitched with Whedon's made an ugly moviegoing experience for many. After the film was finally released and people began to sink their teeth in, the ever-growing group of Zack Snyder fans who were angry with Whedon's final product started to petition. The news of Snyder leaving due to a family tragedy made fans extra empathetic towards him, so empathetic that they wanted his original vision above anything else. Fans soon started the line, "#ReleaseTheSnyderCut," and they spread it all throughout the internet. At this point, it was unclear whether there was a near-finished cut of Snyder's that only needed a little extra work, or if Snyder needed much more time to craft his actual film. Whatever the assumption, it was clear that fans were clamoring for Snyder and against Warner Bros. and Whedon. 
For the span about two years, #ReleaseTheSnyderCut had grown some much needed traction to rise above a group of begging fans. Many members of the cast and crew of Justice League, including Jason Momoa and Ray Fisher who portray the superheroes Aquaman and Cyborg respectively, had published their own support for the movement on their social media accounts. Fans created funding campaigns to both promote the hashtag and give to suicide prevention charities in honor of Snyder's late daughter. In 2019, Snyder began to tease the possible existence of his cut, which he then confirmed is real and is in the property of Warner Bros. By early 2020, HBO Max had officially announced that the Snyder cut, now titled Zack Snyder's Justice League, will be released on the streaming service in 2021.
Now in 2021, Zack Snyder's Justice League is just weeks away from release. The total runtime is going to be just around four hours and the film will have an extra black and white version. The entire original cast returned to do reshoots among other characters that weren't originally in the 2017 film, such as Jared Leto's portrayal of the Joker. The film is being welcomed with loving grace from the fans who petitioned from the start. Fan or not, the mythos around this project alone is already a sight to behold. 
About the Writer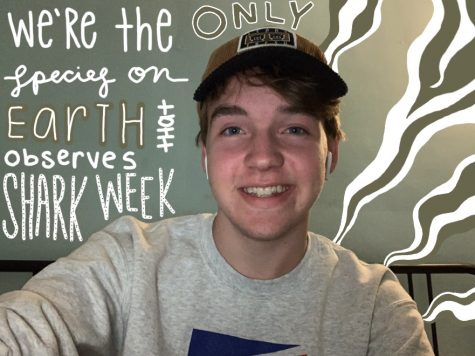 Charlie Barron, Reporter
If Charlie Barron could pick one word to describe himself, it would be "naturally gifted." Humble fifteen year old, Charlie Barron, has been rocking...