Joseph Phillips
Varsity Football Player and Wrestler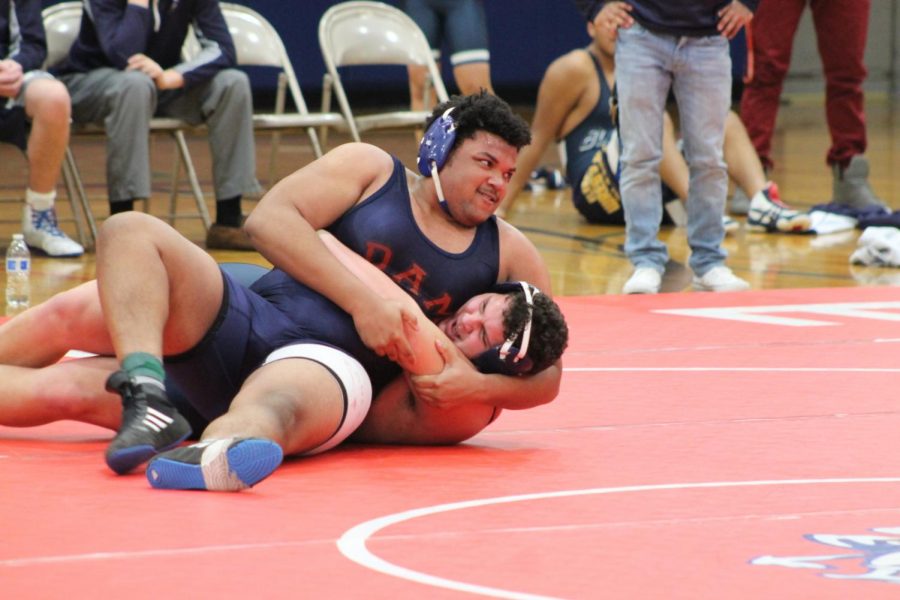 On every team that he is on, you will never find a player that works harder than Joseph Phillips. Day in and day out Joe spends his time studying football, wrestling, and most importantly, the books. However, Joe is not your ordinary student athlete. As a teammate of his I can testify that he has an extraordinary ability to switch between different personality modes whenever they are necessary. On the football field he was always played fast-paced, aggressive, and almost animal-like at times. As soon as he stepped off the field though, Joe was the calmest and most level-headed person around.
In terms of his athletic achievement, Joe went to Semi-state for IHSAA wrestling in his junior and currently his record is 21-4 in the 285 lb. weight class. He also placed at the Al Smith Invitational, which is one of the most difficult tournaments in the midwest. This season he earned the "Early Bird" medal at the Culver Military Academy Super Dual for going undefeated. Joe has been wrestling for a total of five years and his favorite memory so far is qualifying for Semi-state after he threw a wrestler onto his back at the regional competition. In football Joe was a starting defensive tackle and was one of Adams' best pass rushers. He has been playing for six years and he has been consistently recognized for his ability to be one of the most reliable players on the roster. His favorite memory from this past season was travelling to Canton, Ohio with the entire team. He enjoyed all of the chemistry that was built through the team bonding activities that were performed throughout the trip. Joe said that he would love to wrestle in college because it one of his passions.
(Phillips (Right) standing next to Horace Hill (Left) underneath the Friday night lights against Mishawaka.) 
As far as Joe's personal values go, he said that his family is everything. He claimed, "Above everything else has to be family, regardless." Outside of the classroom and the sports events, Joe spends his time working with interactive media. Joe said, "I definitely want to go to college and if I had to pick a major it would definitely be in graphic design." He also decided to pursue it through his CTE at Riley High School. Additionally on the artistic side, Joe is a music connoisseur. Currently his favorite new release is the album Please Excuse Me For Being Antisocial by Roddy Ricch. You can see Joe competing at the Adams' senior night against Marian on Tuesday (1/21) and at the IHSAA Sectional tournament on Saturday (2/1) @ Mishawaka High School.
About the Contributor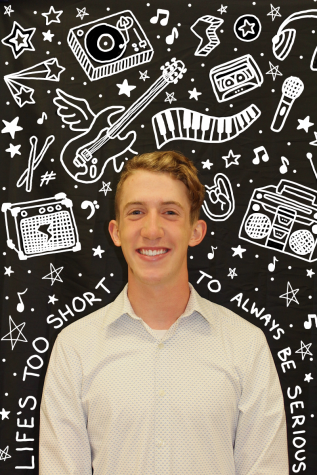 Ryan Downey, Managing Editor
Ryan Downey has done much in his time at Adams. Currently, the senior is a part of the John Adams football team, wrestling, orchestra, mock trial, National...