New School Lunches Come to Adams
Upon returning from fall break, students of John Adams High School were met by a sweet surprise. The school's previously mediocre meal plan had suddenly been replaced by completely new food, leaving the students buzzing with excitement. 
 With plans to hire new food vendors, the South Bend Community School Corporation intended to replace the food suppliers later this year. However, the new system was implemented earlier than expected in an attempt to combat food shortages in multiple South Bend schools. 
With the new food vendors, the corporation aims to bring healthier, better tasting meals to their schools. School lunch, previously notorious for being unnatural and poor tasting, could be gaining a new reputation. Despite its recent implementation, the new food at Adams has already received the support of many students. 
Walking through the lunch line, it did not take long before many students began to notice the appealing new lunch options. From a spicy chicken sandwich, to a basket of nachos, the new variety of meals guarantees that there is something for everyone to enjoy. Upon entering the cafeteria, another noticeable change is the availability of five new condiments as well as fruit infused water. With two new food stations inside the cafeteria, as well as the production of higher quality food, the students have taken very well to this change. 
Sophomore Joe Anella, explains that, "the food is higher quality [with] more variation". As Anella has consumed school lunch daily for the past two months, he believes that this change is "a big improvement to the old lunch system". He has noticed that the number of students buying school lunches has increased since the employment of the new system. 
Anella also states that he "think[s] it [is] important for students to get good food to help them focus in school and [ensure that] they're not going home hungry". The new meal plan is intended to benefit the students of South Bend. It is believed that the increase in school lunches bought could have a positive impact school-wide as students are being encouraged to consume nutritious meals. 
About the Writer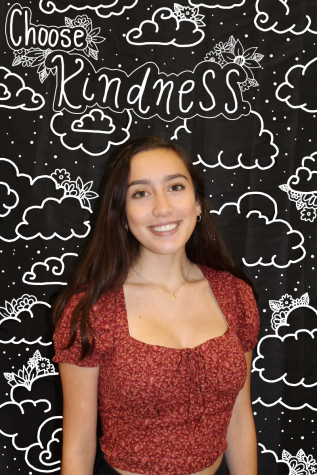 Brigid Reilly, Reporter
Brigid is a kind hearted girl who is very down to earth. She is sixteen and a junior at John Adams High school. She's involved in the John Adams show...