Remembering Parkland
One year ago, tragedy befell a small, Florida town. One year ago, the nation changed.
A year ago this Valentines Day, 19 year-old Nikolas Cruz open fired upon his classmates at Stoneman Douglas High school. 17 lives were taken and many others acquired life-threatening injuries. That day, our nation changed forever.
It was like any other day for students in Parkland, Florida. Couples and friends exchanged gifts, daily routines and trips to class with friends continued as if nothing could go wrong. It was a day made for love that quickly took a terrible turn.
Earlier in the day, students recount being told over the announcements that there would possibly be a Code Red Drill that was made to intentionally feel real. Students were confused when an alarm quickly turned on and shut off, for only the following silence to be filled with the sound of gunshots. Taylor Morales remembers hearing the sound and thinking that it was close. She comforted a crying girl next to her, assuring her that "it's just a drill, remember?" as they hid behind desks and cabinets. It wasn´t until Ashley Baez, one of Taylor´s friends, stumbled in clutching her thigh where a bullet wound had left her bloody that they knew this wasn't a drill. She asked Taylor to call her family and best friend, and to tell them that she was okay, even though she knew she wasn´t. The recount of this day is bone-chilling, as she remembers hearing people ¨screaming for help, for their parents, for the police.¨ Through a crack in the door, Taylor saw the shooter. Though her visibility was limited, she could make out the crouched form of Nikolas Cruz. As he made his way through the school, several teachers died sacrificing their lives for their students.
No one was surprised that Cruz did the unspeakable crime he committed. ¨I never really got close to him,¨ Parkland student Sebastian Toala stated, ¨I always had a feeling something was wrong.¨ A few months prior to the shooting, a YouTube account with the name ¨Nikolas Cruz¨ commented ¨I´m going to become a professional school shooter¨ on a YouTube video. Armed with an AR-15, it took him six minutes to take 17 lives.
These six minutes caused the nation to erupt, with waves of people in orange chanting ¨Enough is Enough,¨ and ¨Never Again¨ which became two of the slogans for the movement. Brave survivors like Emma Gonzalez became the face for anti-gun violence, and schools and students around the country protested for the lives that were lost.
In six minutes one teenager killed 17 of his classmates. In six minutes, 17 brothers, sisters, teachers, children, and friend´s lives were stolen. It only took six minutes for our nation to be changed forever.
As we reach the one year anniversary of this tragic event, we remember Alyssa Alhadeff, Scott Beigel, Martin Duque Anguiano, Nicholas Dworet, Aaron Feis, Jamie Guttenberg, Chris Hixon, Luke Hoyer, Cara Loughran, Gina Montalto, Joaquin Oliver, Alaina Petty, Meadow Pollack, Helena Ramsay, Alex Schacter, Carmen Schentrup, and Peter Wang.
About the Contributor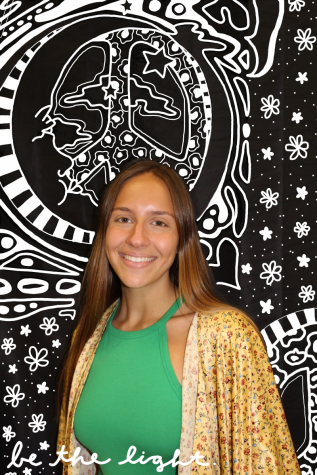 Anna Tarner, Reporter
Anna Tarner is a senior at John Adams and has been involved in The Tower for over a year. She decided on joining the school newspaper since writing is...