Aquaman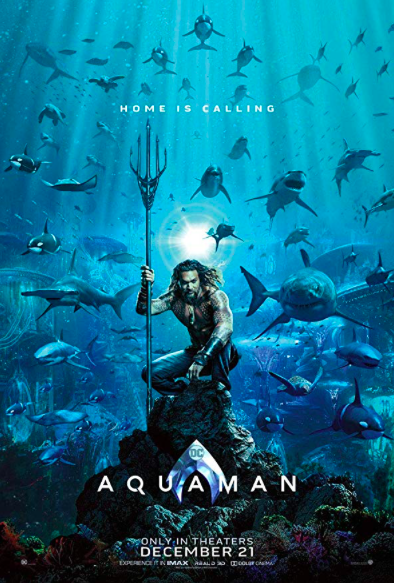 The now infamous set of movies, known to fans as the "DC Extended Universe" [DCEU], has been struggling in recent years. With cinematic failures like "Batman v Superman: Dawn of Justice", "Suicide Squad", and "Justice League", this franchise was in desperate need of a savior. With all of their major superheroes having debuted, it seemed as though 2017's "Wonder Woman" was the only standout, leaving "Aquaman" as the final testament for DC films. Thankfully, this film did not disappoint. With a plot of epic proportions and a knowledgeable director, this film will help wash out the bad taste in your mouth from prior DC cinematic failures.
James Wan, who worked on films like "Saw" and "The Conjuring", directs this film and Jason Momoa leads the cast as the titular Aquaman, otherwise known as Arthur Curry, as he learns to embrace his Atlantean heritage to take the throne from his half-brother Orm, played by Patrick Wilson. Along the way, Mera (Amber Heard) joins Arthur on his journey. The pair face the "wrath of the seven seas", encountering classic DC villains like Black Manta, as well as newcomers like the Trench. To put it simply, it feels like "Lord of the Rings" underwater. The film offers a lot with stunning action in a beautifully vibrant world, and some moderate acting…mostly.
The two most glaring issues seem to be the acting and the odd misuse of music. The acting is moderate, but I found it to be a bit lackluster from Jason Momoa. It doesn't draw too much attention from the film itself, but I wish there was a bit more emotion fused into the role. Something that almost completely took me out of the film was the use of unfitting pop songs like Pitbull's "Ocean to Ocean". By doing this, I felt that it detracted from the timeless nature of Atlantis. Movies that have accompanied songs don't typically hold up within the next decade, they feel dated. However, the score that was composed by Rupert Gregson-Williams (who previously worked on "Wonder Woman") was perfect for this film. His almost 80s style synthesizer meshed well with the feeling of "Aquaman". Characters had distinct themes that fit perfectly, adding personality to each character through the score.
Overall, the film was a refreshing superhero origin story, but on a much grander scale.  Even with its issues, I found the film enjoyable. It's a worthy entry for the DCEU, and a step in the right direction for DC films. I give "Aquaman" a 7/10. Do you agree with my review? Comment below and let me know what you think of James Wan's "Aquaman".
About the Contributor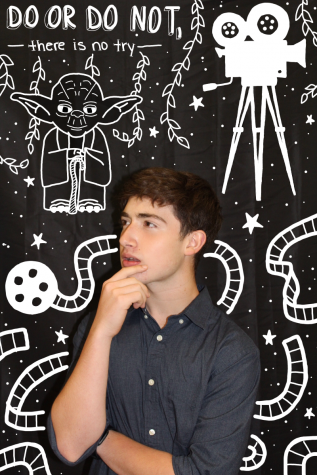 Samuel Villagra-Stanton, Movie Critic
Samuel Villagra-Stanton can never be president because he was born in Linares, Chile.  Sam has a lot of interests, such as film, Star Wars, and drawing....