Winter Guide
Events, Activities, Food, and Trends for the Winter Months
Hang on for a minute...we're trying to find some more stories you might like.
December 21st, the first day of winter for 2018. Winter is full of  so many fun festivities and even though the air gets much colder it's probably one of the best seasons in my opinion. Over the years I've found ways to make winter perfect.
Fun Winter Activities
Go to an event, or play: If you want to stay inside there's The Morris Performing Arts Center, located here in South Bend, which puts on many different plays, concerts, and other events.

Swan Lake – Jan 18th

MLK Day Celebration Concert – Jan 21st

Evita – Jan 25th-27th
Another place to go and see great plays is the South Bend Civic Theatre. All year long they're performing, and what better time to go see one than when you actually want to stay inside.
Lord of the Flies – Jan 12-14

Boeing Boeing – Jan 19-28

Face and Identity – Jan 30

Get outside:  Winter doesn't mean no outdoor activities. I can tell you that there are many thing to do in the winter. Starting with a winter must–

Ice skating:  Whether good at it or not it's a great activity to get out of the house. A great place to go ice skating is the Ice Box Skating Rink which is about 3 miles from Admas.

Skiing: A nearby place to go skiing is Swiss Valley which is 40 miles from Adams (1hr drive) in Cass County, Michigan. There you can ski and snowboard and it has a store and lounging area.

Add something else to do outside maybe sledding??
Winter Food and Drink
Hot Chocolate: Now, I don't know about everyone else, but for me, winter needs hot chocolate. And not just any regular hot chocolate, you should definitely head down to the South Bend Chocolate Cafe. There, you can get all sorts of hot beverages and chocolatey snacks to go with it.  

Starbucks Peppermint Mocha: A delicious holiday special from the classic coffeehouse, the Peppermint Mocha is a perfect mix of coffee, chocolate, and mint perfect for the winter season.
Winter Trends
If you want to fully get into the winter spirit, then you have to dress the part.
Fuzzy coats: They are really in right now, and can go with almost anything and everything and are a great way to stay warm

Pattern Pants: They are definitely that way to go, especially plaid. Mixed with a plain colored, long-sleeve shirt, or oversized sweater, plaid pants are a great look.

Socks: it's not winter without fuzzy socks

Boots: Knee-high leather boots and combat boots are really in style. They look good with many different outfits including dresses, oversized sweaters, and winter skirts.
About the Writer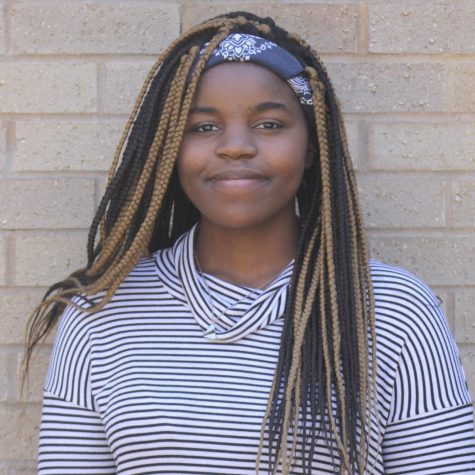 Zizwa Mitole, Reporter
Zizwa Mitole, is a sophomore and John Adams High school. This is her first year as a reporter for The Tower. Mitole has lived in South Bend her whole life....