The Pigeon and the Hen Pottery
The Pigeon and the Hen is a pottery studio in the heart of Downtown South Bend. Founded by Diana Palomo and Amy Klingler after only four months of knowing each other, the business offers a place where creatives and non-creatives alike can come together and customize their own pottery. Destiny Castillo is a senior at John Adams High School and has been working with The Pigeon and the Hen for about a year. Here is her insight on the unique qualities the business possesses.
Why did you pick Pigeon and the Hen as a job over any other business in town?
I was working at an auto shop before, but left because of school, and that's when Pigeon and the Hen offered me a job. I decided I would try it because it was different. I used to decorate  cakes, so the owners knew I was creative and decided to channel that creativity in a different environment. I've been with them about a year, and I really enjoy it because it's fun and artistic.
What is something you love best about working at Pigeon and the Hen?
The owners are very helpful and flexible with schedules. They are always there to offer support with my life outside of work as well. It can be stressful sometimes, but everyone works together really well. I feel like the owners are employees also; there really is no distinct separation between employee and boss.
How would you describe the dynamic of PHP?
It's different than anywhere else because all the customers are never angry or upset. They're always happy when they come in and they always say thank you. I can't remember a time where I've ever had a bad customer.
How have you seen the not-so-artistic community and the artistic community of South Bend mix at Pigeon and the Hen?
Once people come in for the first time, they don't exactly know what to do and say they aren't creative. We teach them techniques so they have something to work with. We show the people with artistic background as well, and everyone ends up being happy with their pieces.
About the Contributor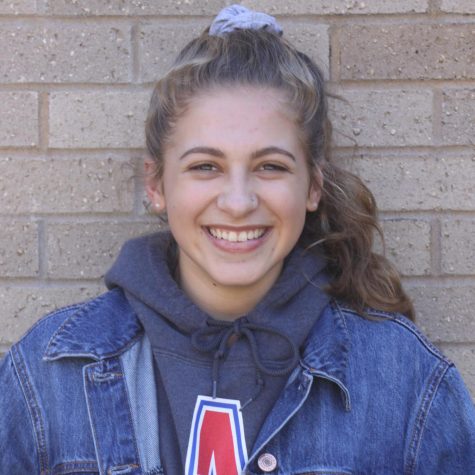 Anna Fuller, Photographer / Reporter
Anna Fuller, one of the many Annas here at Adams, is a Junior this year, and is acting as a photographer and staff writer for The Tower. Her Adams experience...