Creativity In Clothing
Creativity is all around us — from handmade art work, to store bought clothing pieces. In the local South Bend area, some have taken creativity to a new level. Using their gifts and talents to pour out passions and ideas, these three local clothing brands are food for thought when looking for new clothing pieces.
Groovy Bee
Groovy Bee is founded and directed by The Tower and John Adams alum, Anna Schrader. Now  a  19 year old who resides in Bloomington,IN, she noted she has always been drawn to art.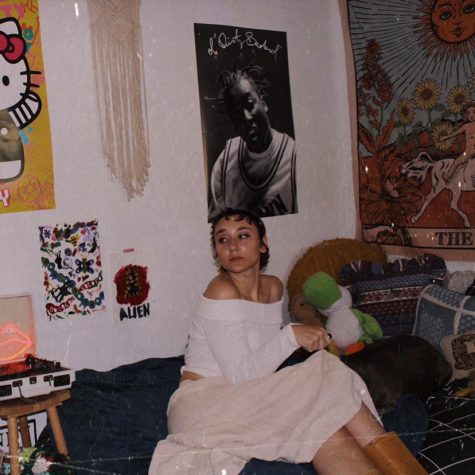 "My mom signed me up for sewing classes at the age of ten. I attended about two sessions before I decided I learned how to do this and I don't need 88-year old Erika to teach me anymore." Schrader said.
Picking up art supplies rather than toys at a young age continued her love and passion for art and clothing design. For Christmas at age ten, Schrader, having asked for a sewing machine, started her journey as a designer, continuously filling her sketchbooks with ideas that popped in her head.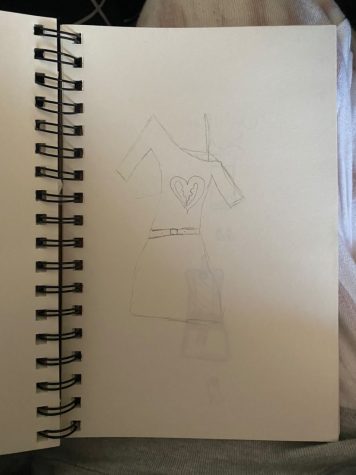 Spending the last three years as a Product Operation Specialist at Old Navy, Schrader explained her reality began to shift, realizing how much the world had in store for her. 
"I had to follow through on my passions if I wanted to feel whole, and that is the best choice I ever made," Schrader said.
Having a strong opinion on the negative effects of fast fashion, Groovy Bee is fashion for an individualist's wardrobe. The mission behind Groovy Bee is to bring second-hand clothing into high fashion industries. Schrader's biggest goal was to bring awareness to this damaging issue of fast fashion; Groovy Bee breaks that continuous cycle of fast fashion by repurposing already produced clothing.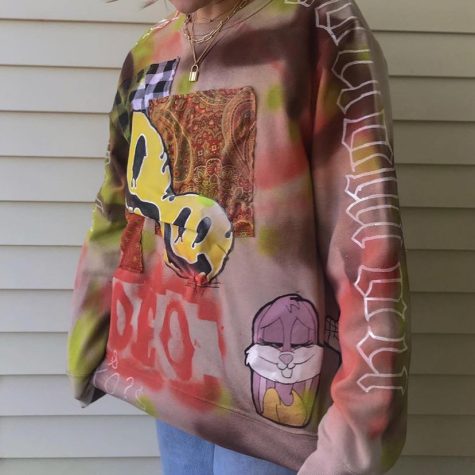 "I hope that my brand inspires buyers to feel confident in their identity," Schrader said.
Much of Schrader's inspiration for creativity stems from music, friends, loved ones and her dog, Goose. Artists she would like to highlight are: MF DOOM, Greentea Peng and Tame Impala.
"My favorite ideas have been jokes with my best friends, or even just listening to music and focusing on the never-ending stream of consciousness in my mind," Schrader said.
She also notes that famous social media apps such as Pinterest, Instagram and TikTok  help her keep up with current trends and thrifting inspiration. 
"I highly recommend making a Pinterest board full of your closet inspiration before thrifting or shopping. It will help you easily spot second-hand treasures when you walk into an overwhelming consignment shop" Schrader said.
Going from a standard 9-5 job to extending Groovy Bee's outreach down in Bloomington has been Schrader's biggest accomplishment. In 2024, a retail location of Groovy Bee will open in Bloomington, but as of right now remains online and featured at pop-up events.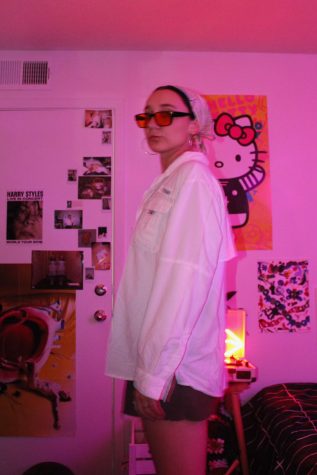 Ways to help Schrader's business would be to shop at the website, Groovy Bee, which is updated daily with new pieces by Schrader. Another way to connect would be to follow Groovy Bee on Instagram, @groovybeeboutique. Schrader also stated that her first pop-up event will be Dec. 1,2o22 at Switchyard Park in Bloomington,IN.
As fast fashion is continuously generating CO2 pollution, there are so many ways to help and learn more about the impact. Schrader, sharing this resource, hopes others can be inspired to use something they are passionate about and make it something all can enjoy
"Bee kind. Bee different. Bee you," Shrader said.
Symbiotic 
A Penn High School alum, Antuan (AJ) Tu is both founder and creator of Symbiotic. Born and raised in South Bend,IN, his family's hometown roots are from the San Francisco Bay Area.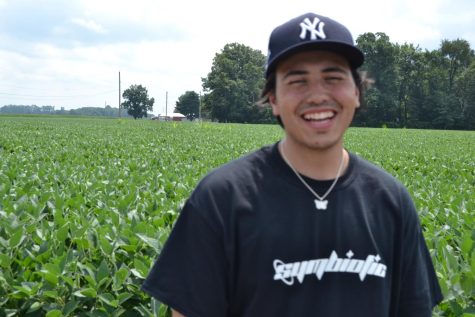 "My family grew up in the Bay Area in the 80s and 90s and they were surrounded by the fashion and culture there which then inspired me," Tu said.
Tu is now a junior at Purdue University-West Lafayette, majoring in Marketing: General Management and Entrepreneurship, which he noted helps him build his business knowledge, furthermore helping Symbiotic in its future ventures.
Gaining most of his understanding of fashion and culture from his family in the Bay, Tu credited both his father and his uncle for introducing him to brands: The Hundreds, Stussy, Bap and many more.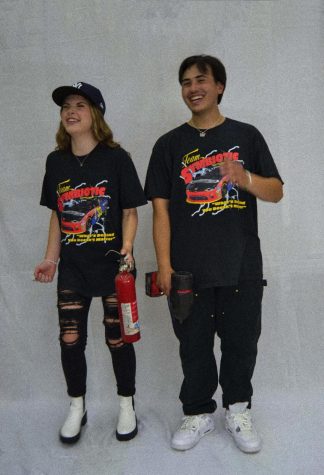 Tu has always been a business minded person. From flipping candy in middle school, to flipping  clothes and shoes and in high school, his longing desire to create and sell lit the passion he now pours out. 
"I just wanted to essentially take the ideas in my head and create physical, tangible, wearable goods from them to express my creativity," Tu added. 
Symbiotic not only serves as a public message and purpose, but as a personal message to Tu himself. Symbiotic, meaning 'two opposite organisms living mutually, benefiting from each other' is a term that has stuck with Tu since the eighth grade.
"I wanted to be passionate about every step of the process of my brand, and that initially started with the name," Tu said.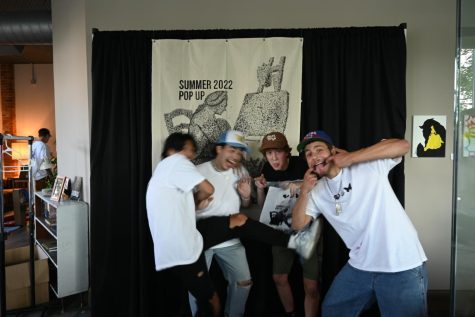 Taking his personal agendas and life experiences helped incorporate its own spin on the term for his brand. The reminder of the term 'Symbiotic' helps Tu to be positive in all relationships he creates with the people he meets daily. 
"No matter who you are, no matter what you look like or where you're from, we should all be cool with each other," Tu said. 
Through Tu's  journey with Symbiotic for two years now, he never thought it would all be possible. Having hosted a pop-up shop July 30,2022, Tu and friends were highlighted on two different news stations, a local radio station as well as featured in an article in the South Bend Tribune. Proudly selling clothing over 70 cities and three countries, Tu cannot wait to see what the future holds for Symbiotic.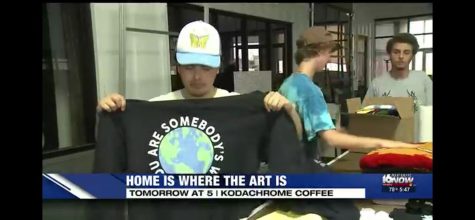 Ways to connect with Tu and Symbiotic are to follow the Instagram @symbiotic.co, as well as visit and shop the website. 
"I think the public can help by spreading the message of Mutualism Amongst Differences and live their lives with this motto in mind," Tu said.
No Image
Cory Atkins, a Riley High School alum and Marine Corps veteran is founder and designer for No Image. 
Born and raised in South Bend,IN, Atkins moved to California and traveled to Iraq during his times in the Marines. After settling back here in his hometown, he said he began to turn his life around and make differences not only within himself, but those around him.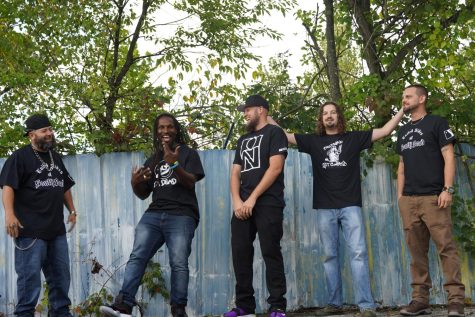 "I got out [of the Marines], came back home, got saved, started working with teens and trying to make a difference in South Bend for the better and this is where my passion lies," Atkins said.
Working alongside his wife, Kristen Atkins, their goals are simple; to spark movement, simply doing what they feel is necessary and something great for the city. 
"I've been working my butt off since I was a kid for other people, doing everyone else's thing. I feel like God gave me that clear cut direction to start doing something that is going to have a lasting impact on our people," Atkins said.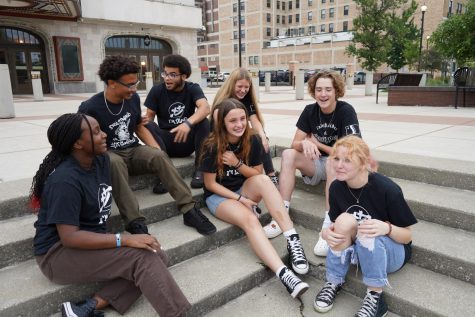 Atkins' passion comes from his love for missions. Finding himself mentoring and discipling over and over again ultimately just became a part of his journey in life, he said. Feeling the calling to take the work he has already poured out and making it something new was never something he thought he would do. 
"No Image Apparel is mission minded clothing. It's for those of us that are looking for something real. Our clothes say, 'I don't just go to church, I AM the church! I'm really bout this life!'" Atkins said.
The Christ-based apparel brand strives for change and revolution. Atkins' hope is to show Jesus in a different perspective of light; helping others understand it's not just about going to church every Sunday and being this "perfect" person, but living a sold out life. 
"Putting the love of God on display in such a radical way that there's no need to throw my beliefs out there — people just feel it," Atkins added.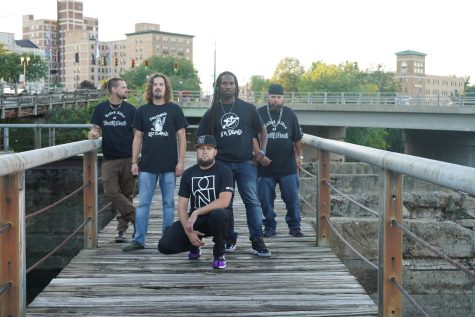 Having just recently started No Image, Atkins notes there aren't many goals he has already achieved for his brand; though he does make note the connections he has made have been his biggest accomplishment. The people that have stuck with him and continued to encourage and bless him as well as the teenagers around the different SBCSC high schools that have worked with him to become brand representatives are all things he is very grateful for. 
"I've seen so much success in the little bit of what we've done in the city without No Image Apparel that everything that the brand is bringing to the table seems like an amazing bonus that's going to launch the positive influence in the city to the next level," Atkins said.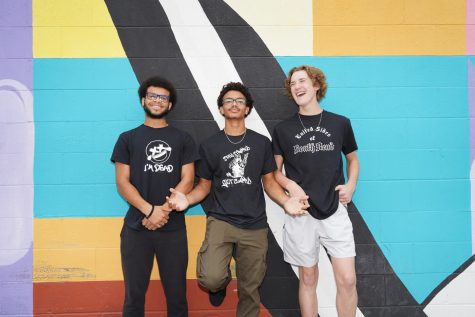 Although the brand has not completely launched yet, there's still many ways to get ahead and connect. Follow the No Image socials: Tiktok-@no.image.apparel.co, Instagram-@noimage_apparel_co, as well as their website.
Coming soon will also be No Image music that will be a plus one along the apparel.  For those who are not interested in clothing, but would like to donate towards helping others in need can follow this link. Launching Oct. 14,2022, all can help No Image in their journey to become a prominent, positive figure for the city.