Chicory Cafe
Give me a little background on how Chicory began.
Chicory was started about 10 years ago by a woman named Heather. Heather eventually went back to school and moved out of the area, so my family purchased the restaurant about 6 years ago. The café started out very narrow, and about 4 years ago we bought an expansion, knocked down a wall, and added a stage, couch seating, and a full-scale bar. This expansion more than doubled our square footage, allowing us to do more catering and live music. The business somewhat exploded after that.
The theme is very particular at Chicory. Why New Orleans?
The New Orleans theme was inherited and it was such a unique idea for the community here. New Orleans food is different but also very rare in areas that arent Louisiana. We had that market cornered in being a fun, eclectic coffee shop, but our menu was also different enough that it got people excited about coming here.
Do you ever worry about competition with chain businesses or even other local businesses?
I think there's competition across the board when it comes to chains and even my close neighbors here. We've gotten rid of some of the competition with neighbors by forming the Downtown Dining Alliance. This is all the restaurants in Downtown South Bend working together to create things like Wine Walks and First Fridays. It creates a magnetism to pull people downtown because they know there will be diverse and multi-faceted restaurants to eat at; you've got great mac and cheese at Chicory, higher-end steaks at Café Navarre, and a tapas style at Tapestry. Lasalle Kitchen and Tavern is a great live music venue and whiskey bar. There are so many different options, but sometimes competition is someone choosing to stay at home and make a sandwich there instead. While competition is pretty fierce, we've found that working together benefits us all and it also creates a compounding effect for Downtown South Bend and keeps it growing. We've been making a real push to get people past the "Grape Road concept"- Chili's, Applebee's, etc.- and as a cultural shift, we're seeing those chains lose favor with people. They're out of shape, old, and outmoded by newer and more unique concepts. I personally think that we're getting past the 90's idea of going out every weekend and going to Chili's because there's nothing unique to draw people out. I believe that's where we corner the market and beat out chain industries in that we provide something unique and different every day here at Chicory.
About the Writer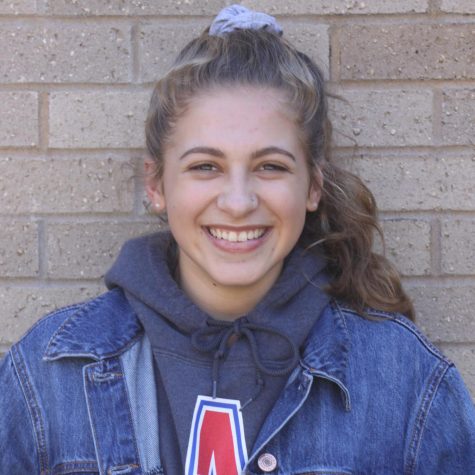 Anna Fuller, Photographer / Reporter
Anna Fuller, one of the many Annas here at Adams, is a Junior this year, and is acting as a photographer and staff writer for The Tower. Her Adams experience...