SOS Album Review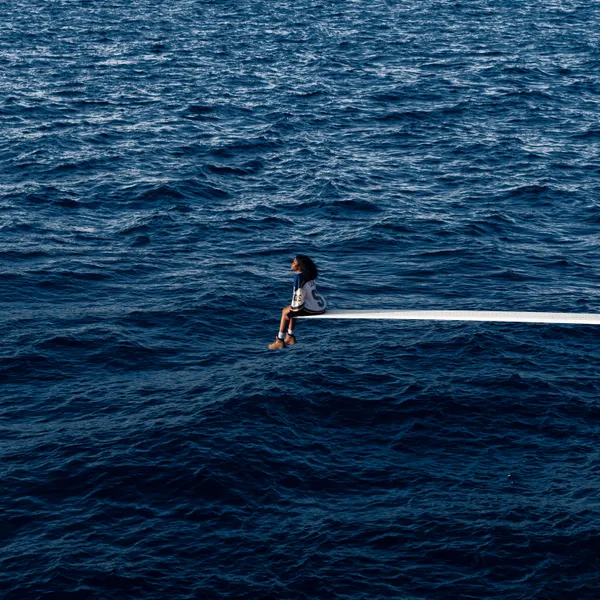 Solána Rowe, famously known as SZA, continues pushing the limits within her music, specifically with her new album SOS; an amalgamation of genres, creating intense and emotion-twisting tracks about self-doubt, self-pleasure, and self-destruction.
After a five year wait since her last full LP "Ctrl", a modern classic which felt like the pinnacle of what alternative R&B was leading up to at that point, SZA recently released SOS. The album comes in with twenty-three tracks and has been anticipated by fans since the release of her last project. 
On SOS, SZA gives fans what they want while still continuing to push the fusions with hip-hop, indie pop, and neo-soul present in her last full album. The project consists of a huge variety of sounds as SZA experiments with genres, from trap beats to indie pop guitar loops to soft piano melodies to ephemeral string sections even to songs encroaching on a pop punk sound. However, throughout tracks, SZA keeps consistency in her sound, as the songs are tied together by beautiful low synths and of course, SZA's vocals, which reach a new range in this LP. 
SZA experiments with new flows on songs such as "SOS" and "Smoking on my Ex Pack" where she combines her vocal range with rap verses. However, SZA also improves within her singing abilities, showing her versatility with beautiful vibratos on songs like "Blind".
SZA employs features from Don Toliver, Travis Scott, Phoebe Bridgers, and Ol' Dirty Bastard. Toliver and Scott provide unique verses with their personal tones and flows, however in the context of the album they seem unnecessary and serve to add to the appeal of the tracklist. ODB and Bridgers' verses add immensely and are curated perfectly to the songs they are on. 
In the project, SZA vocalizes better than ever about feelings of searching for yourself, having impulsive spiteful and sexual thoughts, taking control of who you are, and above all being lost, tying into the name, SOS. The album begins with songs mostly consisting of ethereal production inducing a feeling of urgency on songs such as "Low" and "Seek & Destroy" and as the album progresses the production becomes more dreamlike and euphoric such as in "Good Days". 
This evolution throughout the tracklist coincides with what SZA writes about throughout the album, as she starts the project off with feelings of being anxious and lost, with a need to prove others wrong through action. She struggles with controlling her spite and lust and the feelings of regret and need for her past loves. 
Near the end, SZA shows she is content and unforgiving about the feelings she has and stops using spite to console herself, as she sings on "Shirt", "Feeling lost but I like it". 
The album ends with the songs "Good Days" and "Forgiveless", where she writes about looking forward to the future, burning bridges, and only needing herself. 
Overall SOS is a great album consistent with what SZA has put out before. The only short falls are what seems like a drawn out tracklist, as the album could have been stripped down to its core ideas and songs. But after a five year wait, fans have wanted as much music as they can get, and SOS delivers as a beautiful and emotionally intense R&B record which progresses the genre further.