Fall Break Book Reviews
Over fall break, I read some books that felt perfect for the season. These books are full of strong, loving bonds and have the perfect characters and settings to immerse you in their world. 
Page Count: 423
Summary:
During summer in Sawyer, Tennessee, two teens live their everyday lives with summer jobs and hanging out. Cash and Delaney are inseparable, with Cash looking out for Delaney as they both deal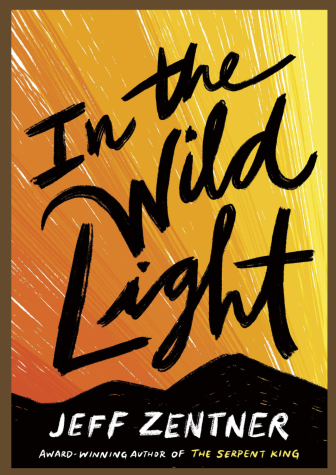 with their troubled home lives. But, when Delaney's ambitious scientific interests lead to a new discovery for the science community, she gets offered to attend a prestigious prep school for "geniuses" and kids who come from great wealth.
Delaney agrees, but only if Cash can tag along. Cash is hesitant to leave Tennessee, as he doesn't want to leave his sick "Pawpaw" behind for something he didn't earn. But, Cash knows his grandparents think this opportunity can't be passed, so he agrees. 
As they start their new life at school, Delaney and Cash's friendship is tested with a new lifestyle, new friends, and new obstacles to maneuver through 
I truly loved this book. The writing had such good descriptions and imagery that I felt immersed in the story. I could clearly depict the settings and characters with Zentner's vivid writing. I was also lucky enough to hear him speak about his writing process and give John Adams students tips, so I felt like I had an even deeper connection to his writing. The embedded poetry was what stood out to me. The last poem is what tied the whole book together. 
I'm not usually reading for fun, but I wanted to read more and find out what happened next. So if you're someone who wants to start or get back into reading for fun, I think this page-turner is a great place to start. This is definitely one of my new go-to recommendations. I think anyone can pick this up and feel a connection to the story or characters in some way. 
This book was a perfect young adult coming-of-age story. I loved the "found family" theme; the friendships were so warm and close-knit that it felt like family. Because the school is like a boarding school, the school environment really felt like a community– even with staff included. I loved seeing how the characters developed and what became of their friendships. 
Content Warnings:
For anyone who needs a heads-up, there is drug abuse included.
The Reading List
–
Sarah Nisha Adams ★★★★☆ (4/5 stars)
Page Count: 368
Summary:
A stranger's reading checklist finds its way into the hands of Aleisha, an anxious teenager working a summer job at the local library. When an elderly man comes bursting through the library doors, desperate for a book recommendation, Aleisha offers the first book on the checklist. The old man, Mukesh, is extremely grateful, and Aleisa's a bit pessimistic about his excitement. She decides to check out a copy for herself, too, so she can kill some time, but she ends up enjoying the book and is secretly really excited to talk about the book with the old man when he returns it. An unexpected friendship forms between the two, and we learn more about Aleisha and Mukesh's lives as they work through the reading list. The book flips perspectives between Aleisha and Mukesh,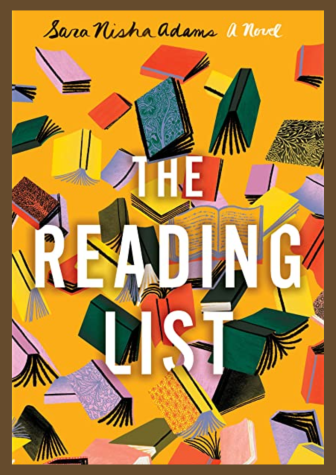 but also some short stories from other people that the reading list has fallen into the hands of, which does tie nicely together in the end.
This book was very wholesome, and I loved the friendship dynamic between the two. So many books included in The Reading List were classics, so there's a good chance you've read them too, such as To Kill a Mockingbird. I enjoyed hearing about their thoughts while reading the book and kind of bonding with the character over the book. The Reading List is separated into parts based on which book they were reading, which I thought was clever. Each part gives us insight into what stage in their life the characters are at and how they use the current story as a reference in handling difficult situations, like "what would Atticus Finch say in a moment like this?" 
I liked this book a lot. However, this book wasn't really filled with action in the plot, so I didn't find it as compelling as I did with In the Wild Light. That might come off as a turn-off, but you can see the book as being a casual read; there wasn't any pressure to feel like I needed to read more to know what would happen next. It took quite a bit to finish this book, but I always enjoyed reading it when I picked it up. It's a low-commitment, easy read. 
I thought that the book wouldn't have much of a resolution at the end, but I was wrong about that, and the ending was actually really sweet. I originally had my rating as 3 stars, but the ending bumped it up to 4. 
I will say it's a bit sad, though. If you can get through some of the sensitive parts, then I'd say this is a feel-good kind of book. 
My one suggestion with this book is to read along with the audiobook or listen to it by itself. Mukesh is very in-touch with his Indian culture, so I think I'd have an easier time reading if I heard the correct pronunciations of his cultural customs. 
Content Warnings:
For anyone who needs a heads-up, you can check out the content warnings here.