My Favorite Coming-of-Age Films
Coming-of-Age is by far one of the most elite movie genres. Movies in this genre embrace the idea of "coming of age" and portray issues that are relatable to teenagers in a beautiful, often comedic light, while maintaining a realistic representation of the transition from childhood to adulthood. These are five of the most impactful coming-of-age films that represent a wide range of different struggles that teenagers face.
Ladybird (2017)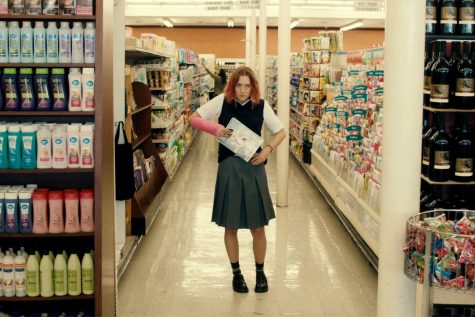 Ladybird, written and directed by the famous Greta Gerwig, stars the generation's favorite actors, Saoirse Ronan and Timothée Chalamet. This film unravels what it's like to live in a hometown one despises, yet for which one feels a strange sense of nostalgia, and wants to do something that defies social norms. 
It's 2002 and Christine, "Ladybird," is a senior at a Catholic high school in Sacramento, California. She spends every day hoping to escape her hometown and make her life into a story worth sharing. The film revolves around everyday difficulties, such as class differences, mental illness, and financial struggles. Gerwig manages to approach these topics with a warmth that allows the audience to understand these issues from not only Ladybird's perspective, but also her parents'. Ladybird also explores the complexities of mother-daughter relationships.
Incredible cinematography, quotable lines, and the cast itself perfectly depict the feeling of growing up with a sense of missing out on something far greater than oneself. The film is powerful and beautiful and will evoke an infinite range of emotions.
Call Me By Your Name (2017)
It's 1983 in the North of Italy. Elio, a teenager living in Lombardy, Italy, is preparing to lounge through another hot summer in his family's 17th-century villa. When his father's American research assistant, Oliver, arrives in Italy, Elio and Oliver instantly connect through unspoken words. Their fondness for one another grows as they form a secret relationship.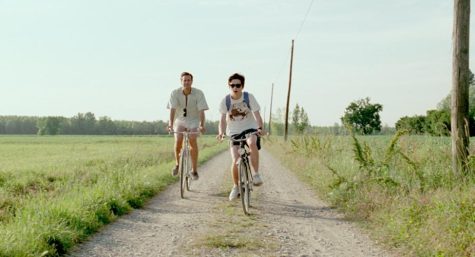 Call Me By Your Name, adapted from André Aciman's novel, tells the story of a young, queer romance. Elio and Oliver's relationship flourishes behind closed doors, in a world that does not accept them. They express their affection for each other through small, subtle gestures, offering the audience a glance into the character's minds. Call Me By Your Name also has incredible cinematography– every scene emphasizes the sublime simplicity of living in rural Italy.
The film highlights the struggles and complexities of a forbidden romance between two gay men, as well as the transformative effect that a deep connection with another person has on an individual. Elio and Oliver's bond reveals the weight, beauty, and pain of young love, and the struggle of accepting oneself in an unaccepting society.
Booksmart (2019)
Booksmart, directed by Olivia Wilde, features two academically overachieving best friends, Amy and Molly, who have spent their whole lives devoted to school, their grades, and being accepted into the best universities. The night before graduation, they realize that they have been missing out on all of the stereotypical high school experiences and decide to have one first-and-last crazy night before they leave their high school years behind.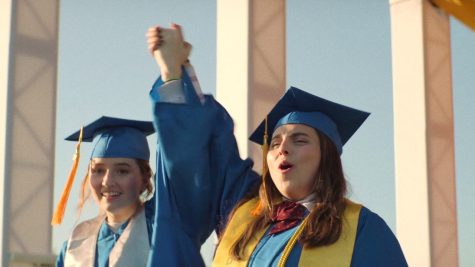 The cinematography– from celebrating the last day of school in slow-motion to ethereal underwater pool scenes– is a prominent feature that makes this film so captivating. Additionally, the perfectly selected soundtrack makes every scene even more mesmerizing.
The emotions that this film evokes are all over the place; they range from feeling incredibly nostalgic to feeling empowered and comfortable with one's authenticity to feeling refreshed by the comedic take on growing up. This iconic movie is a love letter to high school and all of the wholesome, awkward, and thrilling moments that make up the high school experience. Not only is Booksmart a reminder to live unapologetically, but also to let loose and not be afraid to enjoy the teenage years.
The Edge of Seventeen (2016)
Written and directed by Kelly Fremon Craig, The Edge of Seventeen tells the story of Nadine, an awkward, dramatic high school junior. Nadine is anything but sensible and must find a way to navigate her life after losing her only best friend to colossal betrayal– or at least that's how Nadine sees it. Hailee Steinfeld, who plays the role of Nadine, does an incredible job capturing the mundane and eccentric moments of high school that every teenager seems to experience sooner or later– the film seems wildly relatable and personal at times. 
The Edge of Seventeen offers a refreshing take on coming-of-age movies, as it portrays Nadine in the least stereotypical way, accepting her flaws and bizarre actions, rather than exploiting them for the sake of a comedic plot. The film celebrates the authenticity of being a teenage girl, including the shallow, selfish, and blind moments that make up that reality.
Throughout the film, Nadine's transformation is portrayed as she reflects on her actions and emotions, and accepts what she cannot control. The film truly shows what it's like being on the edge of adolescence and adulthood, and how it can also be the edge of a new beginning.
Kiki's Delivery Service (1989)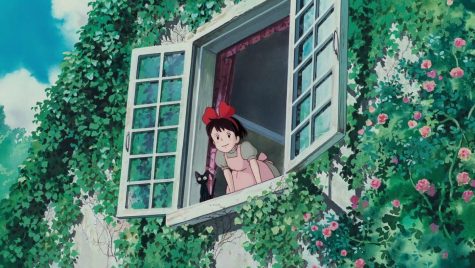 Kiki's Delivery Service is the type of cozy comfort movie that never grows old. It is a Japanese animated fantasy film created by Studio Ghibli that follows the life of a teenage witch, Kiki, who must leave her home and make a life for herself in a new, coastal town. Kiki faces various obstacles after she leaves her home town and must learn how to support herself while learning more about her powers as a young witch. The film depicts the beauty of change and growing up as Kiki's adventures lead her to discovering new friendships and new experiences as a witch.
Studio Ghibli's captivating and charming animation style brings the characters and the setting in this film to life. Out of the many Studio Ghibli movies, this is one of the most enchanting ones.