How To Survive Junior Year as an IB Student
"Senior Says" is a brand new advice column started by senior contributors of The Tower. It's an opportunity for John Adams students to receive real, relatable advice from upperclassmen who have experienced similar problems and situations and can impart useful advice. We'll be covering a variety of topics, from fashion to student life to the International Baccalaureate program. The column will feature various perspectives from multiple seniors so JA students can get the most helpful advice out of each week's article. A new Senior Says article will be posted every week on Fridays.
If you would like to submit questions, please use the comment section below or send a direct message to @thetower.jahs on Instagram. All questions will remain anonymous and personal information will not be revealed in the column. 
*Important– this is not a hotline of any sort. If there's something you are struggling with, please consult a counselor or trusted adult. This is simply a fun, school-related advice column. Concerning inquiries will be reported to an adult.*
—
Every student and teacher at Adams can agree that the most stressful year for IB students is Junior year. The difference between the pace of Sophomore year and Junior year can be drastic and the transition isn't always the easiest. Acclimating to the amount of homework, deadlines, and new responsibilities can make anyone go insane. This is how our seniors made it through their Junior year and each kept their sanities intact. 
Marcelina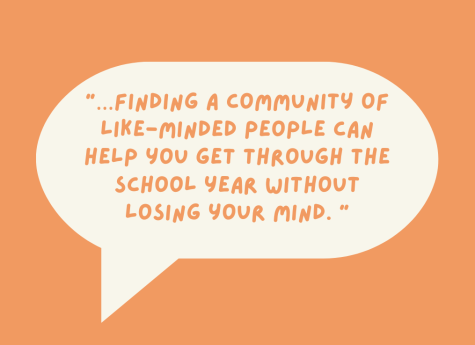 Join sports and clubs! While it may seem overwhelming and counterproductive to add more things to your schedule, finding a community of like-minded people can help you get through the school year without losing your mind. For me, that community was the JA girls' tennis team. Being on the team helped me realize how much more there is to school than just my grades and homework. While you shouldn't completely neglect your efforts in school, it's important to have a community of people that will reel you out of the overwhelming pace of school and serve as a positive distraction. Clubs and sports can also be a great way to make new friends and find people who you relate to and can talk to easily.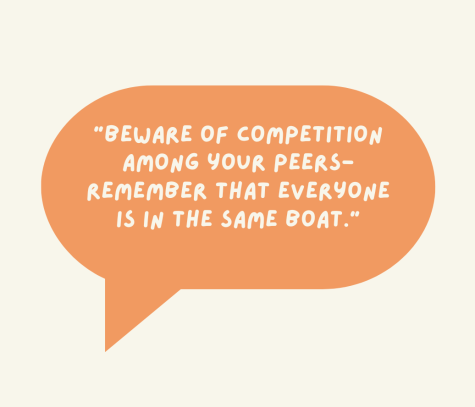 Kinsey
Get involved as much as you can, school is much more positive when you make a place for yourself among friends. Do your best to balance your school work and time outside of school. Don't take any IB exams too seriously. Beware of competition among your peers- remember that everyone is in the same boat. Connecting with your teachers or classmates will make each period much more valuable (even the worst class can be fun if you have a sense of humor). You don't have much time left so don't waste it on things you won't enjoy, but remember that many rough experiences (especially involving IB) can turn out better than you think they might.
Julia 
The start of junior year taking any AP or IB classes can be overwhelming. Only having taken one IB class last year, (IB Physics) I still felt like a ton of work was being thrown at me at once. My first piece of advice is to never give up. There are times when it gets rough and unbearable like there is nothing left in you to continue. When those times happen give yourself a break, make your favorite snack or give yourself 15 minutes of free time. Allow yourself to calm down and get ready to focus again. My second piece of advice is to always remember you are more than your grades. The scores you get back from tests, the corrections you get back on a paper are not what make you, you. Never stress yourself out trying to get straight A's or seek academic validation; yes it always feels good to know and understand your classwork and see that reflect on tests and exams but don't let the bad scores make you feel less of yourself.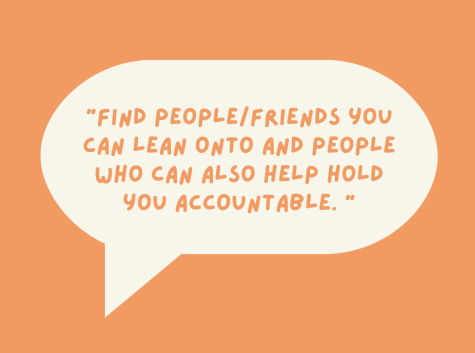 A third piece of advice is to have fun outside of school. Join clubs in and out of the school that interest you. Take on a new hobby to help you pass time when needed and help you relax when overwhelmed. For myself, I always felt like with being the only woman of color in my Physics class, that I was less than everyone else. I was always confused and never really understood the material right off the bat like everyone else. Never let yourself think negatively about you based on your surroundings. You are exactly where you need to be and you are just as smart as everyone else, even if that shows in different ways. Find people/friends you can lean onto and people who can also help hold you accountable. Always remember, your mental health should come before your work. Take time to enjoy your high school years because before you know it they won't be there.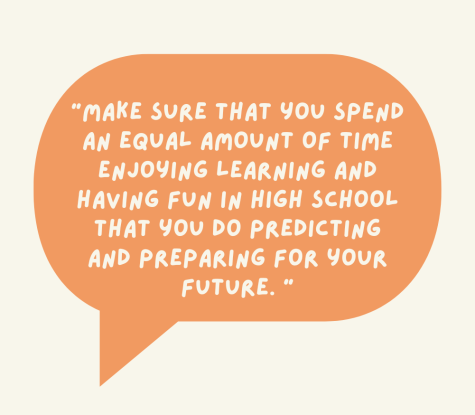 Lizzie
As a full IB student, I consider myself a critic of the system that I spend every day working for. Although John Adams High School is extremely fortunate to have the IB program at our disposal, no system is without flaws. It is extremely important to make sure you are aware of the specifics of the diploma you are working towards. In my experience, saying that I was a full IB diploma candidate was a lot easier than actually performing the tasks. You always have to keep in mind that getting the diploma takes more than just taking difficult courses and doing well. You have to do well on all your tests, do CAS (creativity, activity, and service) consistently, write a 4000 word essay on a very specific topic with thorough research, and much more. If you are committed and willing to complete these tasks, full IB is a great option for you. However, never feel like a failure or less valuable than your peers if you refrain from participating in the diploma. Make sure that you spend an equal amount of time enjoying learning and having fun in high school that you do predicting and preparing for your future. 
Pike
When I was a junior, I wasn't very involved in the Adams community. I thought that joining a club, besides playing a sport, would add unnecessary stress to my week. While that may have been true, I have discovered as a senior that getting involved doesn't necessarily equal being busy. Getting involved, to me, also means supporting everything that goes on at Adams High School. I have met so many new and amazing people from just going to sporting events, but first you have to be open to meeting new people and putting yourself out there.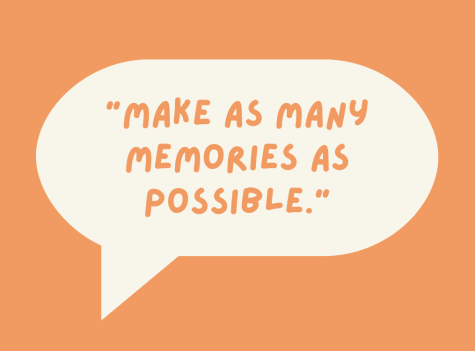 As an IB student, you soon realize that a lot of other students are in the same boat as you and are busy and stressed a lot of the time. Getting to know your classmates can be enjoyable and, for instance, befriending a few students you sit by in one of your classes can make a big difference. I would look forward to seeing friends in class and these bright spots in my day would get me through. Also make as many memories as possible. For me, high school has flown by and I can't believe that I'm already a senior. Looking back on my freshman, sophomore, and junior years, I missed out on a lot of opportunities to make great memories just because I thought going to a football game wouldn't be fun for a more introverted person like myself. Remember, although you are going to high school to get an education, don't forget to have fun.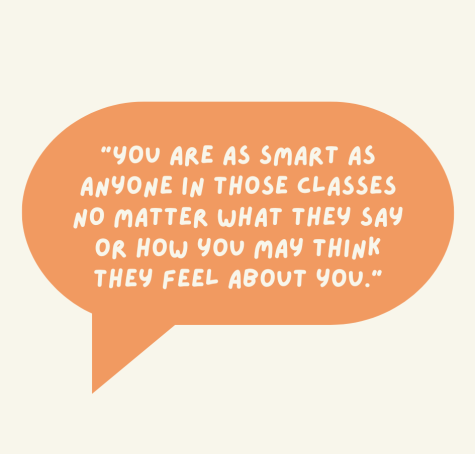 Oriane 
Being a junior and taking IB classes is stressful. Going into IB classes I didn't really know what to expect. I hoped to really enjoy the class I was taking because it was something I was interested in. I felt overwhelmed at times and wanted to drop the class but I kept pushing myself. My advice to a junior taking IB classes would be not to stress yourself out. Yes, these classes are important but not  pulling your hair over. I would also say don't let any ma
ke you feel like you don't belong in IB classes. You are as smart as anyone in those classes no matter what they say or how you may think they feel about you. One last piece of advice I want to also give you is don't procrastinate on your IB assignments. Do your IB assignments first because most IB teachers don't take late work. Try to turn those assignments in right on time.
If you would like to submit questions, please use the comment section below or send a direct message to @thetower.jahs on Instagram. All questions will remain anonymous and personal information will not be revealed in the column. 
*Important– this is not a hotline of any sort. If there's something you are struggling with, please consult a counselor or trusted adult. This is simply a fun, school-related advice column. Concerning inquiries will be reported to an adult.*