Navigating College Admissions During the Pandemic
As the holiday season approaches, many high school seniors are feeling the pressure of the college application process. Students who applied as early applicants eagerly await admissions decisions; which for many schools are released this week. While students applying regular decision are completing their applications before the January deadlines. The COVID-19 pandemic and the events of the last ten months have only added to the stress college applicants feel. Across the country, students have experienced closures to SAT/ACT exam locations, the inability to visit college campuses, and for some, the transition to pass/fail grades. For many prospective students, the disruptions of this academic year have significantly changed their plans for the future. 
To better understand the ripple effect of the pandemic and what it means for college applicants, Beth Arey, a college and career coordinator at Evanston Township High School, reflects on last spring. "What I'm noting this year is that because of not being in the building, that relationship piece is missing, particularly with our students of color," says Arey. Applicants would have been in their junior year, beginning to foster relationships with counselors and teachers. These conversations help students to stay on track to graduate and attend postsecondary school. For this year's senior class, those organic conversations could not happen. This leaves students feeling isolated, overwhelmed, and less likely to apply to college.
Ms. Berebitsky, the Director of Counseling at John Adams reminds students, "they don't have to experience those feelings alone" she continues, "if [students] need to talk or have questions about next steps in the process to always reach out to their counselor." 
Across the country, there has been a decline in applications. According to recent data from the National Student Clearinghouse, freshman enrollment is down 16%. Strikingly, low-income high school graduates as first-year students in college declined by 29%. The statistics are disheartening. The pandemic has highlighted the disparities between affluent and low-income families during the college application process. The decrease in applicants will impact not only diversity on college campuses, but the level of college-educated individuals in the workforce. 
According to Jenny Rickard, President and CEO of the Common Application, as of December 13, "eighty-five percent of Common App college and university members are now test-optional or test-free." Admissions officers inform students who decide not to report test scores that they will not be penalized since many colleges take a holistic approach to understanding applicants. Students applying through the Common Application may have noticed an additional question relating to the impacts of COVID-19. Rickard explains, "We wanted to make sure students had a space to be able to explain what impact [the pandemic] may have had on their family circumstances or their educational circumstances."
This has been an unprecedented year and the college application process is no exception. However, admissions officers understand the disruptions this year and are willing to be flexible. Ms. Berebitsky reminds students, "It's not too late to apply to school and with the ease of doing google meets students can connect with counselors to help get coached through the process." In a time of uncertainty, it may be difficult for students to anticipate the next four years, but it is important for students to remember to embrace what is in their control and to stay optimistic about the future.
About the Contributor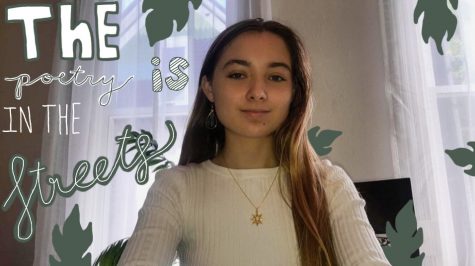 Hannah Connell, Co-Editor-in-Chief
Hannah Connell is a senior at John Adams High School and Co-Editor-in-Chief of the student-led newspaper, The Tower. As a South Bend native, she is excited...