Kamala Harris: Vice President-elect
On Saturday, November 7, 2020, Kamala Harris walked onto a stage in Wilmington, Delaware to address the nation for the first time as Vice President-elect. She ushers in a new chapter in women's equality, rising to the highest position of leadership than any woman before her. Senator Kamala Harris will become the first woman, the first Black woman, and the first South Asian woman to serve as vice-president of the United States. In her address, Ms. Harris acknowledged the women who paved the way for her success, tirelessly defending their "fundamental right to vote and be heard." 
"All the women who have worked to secure and protect the right to vote for over a century… I stand on their shoulders"
In her historic speech, Kamala Harris reflected on the strength of the women who supported her ambition and on the generations of women who fought for equality in democracy. She expressed gratitude for her mother, an immigrant from India who came to the United States at the age of 19. "Maybe she didn't quite imagine this moment." Ms. Harris said of her mother, "But she believed so deeply in an America where a moment like this is possible." She continued her acknowledgments by stating, "I am thinking about the generations of women, Black women, Asian, White, Latina, Native American women, who throughout our nation's history have paved the way for this moment tonight."
Kamala Harris's position as Vice President-elect marks a monumental victory for women's equality. Ms. Kamala Harris will be an icon for the next generation of female leaders. She is a beacon of hope for young girls who, for the first time, can admire a leader who mirrors them. The change in rhetoric is refreshing. The speeches by Ms. Harris and president-elect Joe Biden promote unity in a time when America feels most divided. Kamala Harris' victory speech begins a new era in politics, one that undoubtedly will not be easy. Let November 7, 2020, be known as a day of promise. A change in the tides of politics that are not defined by bigotry and hate but rather by unity and healing.
About the Writer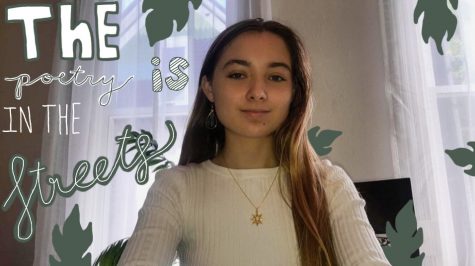 Hannah Connell, Co-Editor-in-Chief
Hannah Connell is a senior at John Adams High School and Co-Editor-in-Chief of the student-led newspaper, The Tower. As a South Bend native, she is excited...