What 2020 Has Taught Us: Perspectives from the Class of 2021
As severe outbreaks of coronavirus continue across the country and infection rates are at an all-time high, The Tower reflects on the surreal events that have unfolded around us since March. For many Adams students, this year has been incredibly challenging, unexpected, and life-changing. Journalism provides a platform to share experiences that empower others to know that they are not alone. While students may struggle to find purpose, The Tower hopes perspectives from classmates provide clarity. For better or worse, the last eight months have changed the senior class. These are the stories of Adams' seniors – about family, mental health, and compassion.
Coco Castellanet encourages us to "cherish every moment." For Coco, the uncertainties that define 2020 have only reaffirmed what is constant in life- the support of family. 
When asked if there had been significant changes to her family, Coco acknowledged that she is "fortunate" and "extremely thankful" for what she has. There is an intergenerational love of the arts in the Castellanet family. Coco's grandparents were artists, her mother an art teacher, and her father a studio artist. "Art is really important to our family. Over quarantine, we've been able to make art together." During quarantine and travel restrictions, Coco's older sisters were home from college. She would not trade anything for the extra time spent with her sisters. As Coco and I sat socially distanced for the interview, she reflected on how "It feels like yesterday I was sitting here enjoying coffee with my sister. Now she's in California so many miles away. You can't take moments for granted."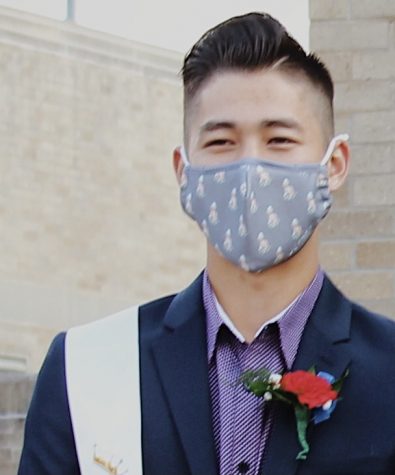 Throughout high school, Diego Cardenas always balanced school with work, friends, and his passion for baseball. This year, however, he finds it difficult to focus on school with constant external stressors. "[School] has been mentally and physically depleting. I feel neglected as a student […] there is a lack of motivation from both teachers and students," said Diego, adding, "during my 12 years of schooling I've never fallen behind on assignments." 
For the committed baseball player, I asked if his goals have changed during this year. "My goals have not changed […] there are challenges to how I'll get there." Cardenas will attend the University of Indianapolis as a student-athlete next fall.
Diego and I discussed the importance of civic engagement and how racial injustice affects students in the classroom. "Kids struggle a little more especially as a minority[…] I've experienced [racism], you feel depleted as a human." Diego supports the demands for social justice across the nation. He affirmed, "the Black Lives Matters movement is more than a milestone." The collective power towards lasting equality is a definitive moment not only for 2020 but for the country. 
I asked Diego if he is hopeful for the future. He responded, "Morally, I'm hopeful for change, especially with the election" […] "I am hopeful for a more efficient, more sustainable future. Now is the time to heal."
The class of 2021 will always remember the year the world held its breath. While reflecting on this challenging and transformative time in our lives, it is important to remember the lessons that are learned through hardship. The impacts of the pandemic are deeply felt by all students and across the world. While the pandemic emphasizes the inequities within the U.S., this is also a time to express immense gratitude for every person who has devoted their lives to helping this nation heal. Lastly, It would be careless not to acknowledge that many students face significant challenges as a result of disruptions from the pandemic and the ongoing fight against systemic racism in America. The perspectives of the students interviewed may not reflect the experiences of other students. The beauty of journalism is fostered conversation and openness to unique perspectives.
About the Contributor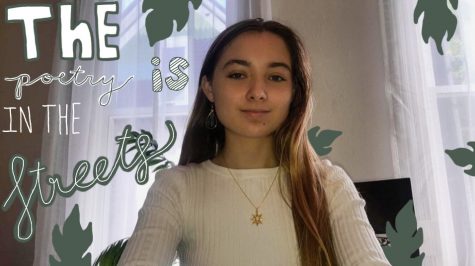 Hannah Connell, Co-Editor-in-Chief
Hannah Connell is a senior at John Adams High School and Co-Editor-in-Chief of the student-led newspaper, The Tower. As a South Bend native, she is excited...