Four Adams Students Awarded for Excellence in Spanish
On October 21st, as she was preparing for the school day, Mrs. Stanton-Verduzco received an email informing her that every student she had nominated for the Indiana Outstanding High School Student of Spanish Award had won the award! Beyond that, this is the first year that Mrs. Stanton-Verduzco has nominated more than two students for the prestigious award — winning all four nominations, even in the midst of a pandemic. The Indiana Outstanding High School Student of Spanish Award is divided into two categories: the first is for non-native/heritage students, and the second for native/heritage students. Academically, to be eligible for the awards, students — exclusively in their senior year — must have a cumulative GPA of 3.7 or above. 
In an interview with Mrs. Stanton-Verduzco, she commented on the nomination process: "When it came time to nominate students for this award, it was a tough decision, as many of the IB Spanish B Higher Level students are amazing. The award looks for students who use Spanish outside of the classroom, shine in the classroom and go above and beyond using Spanish. After thinking about what the award is looking for, I decided to nominate Ray, Maggie, Monica and Sophia. I am so excited that all four students are being recognized by the state."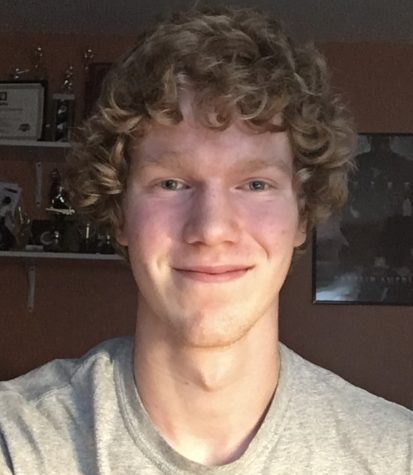 When questioned about the importance of the Spanish language, recipient Ray Calhoun commented that, "Spanish to me isn't just another language to add onto my resume; it's a whole new way of thinking that introduces me to a new culture and community." Calhoun's enthusiasm for the language is reflected in Mrs. Stanton-Verduzco's own comments on the dedicated student, noting that "Ray has been an outstanding Spanish student. His enthusiasm and drive to speak Spanish was noticeable from day one. Ray is the student who has made friends with his baseball teammates who are native Spanish speakers and continues to use his Spanish outside of the classroom. He has helped coaches translate and has been an advocate. Ray is a member of the Spanish Honor Society and he continues to shine in Spanish B HL."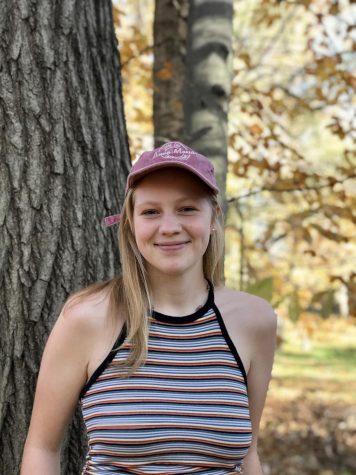 Also a member of the Spanish Honor Society is Maggie Coman, with Mrs. Stanton-Verduzco noting Coman's continued resilience. "Maggie has shown her commitment and dedication to the language from day one. Maggie took Spanish 3 as a freshman, so this allowed her to take Spanish 6 as a sophomore. She is the student who goes above and beyond with her writings and any work she does for Spanish. She has excelled in Spanish B Higher Level. Maggie was accepted to the Indiana University Honors Program in Foreign Languages and was going to study in Mexico this past summer, unfortunately, due to the Pandemic, she was unable to go, however, being accepted into this program was an incredible acknowledgement." Maggie recalled the importance of Spanish in her life, saying that "I had a dream about helping someone communicate through my Spanish-speaking skills and this reflects perfectly how I feel about learning Spanish. I think it is such an important opportunity to learn a second language, not only for the real-world opportunities that follow but the community aspect. By learning another language, I am able to enter a larger community of people and culture as well as be a bridge for communication."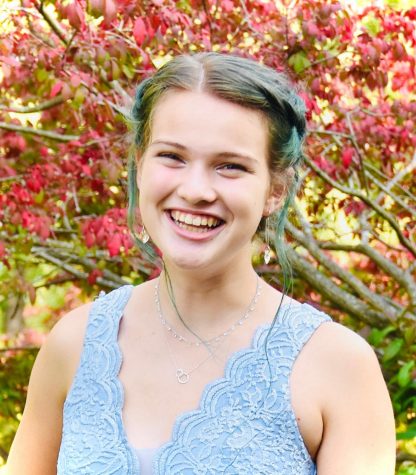 Monica Caponigro adds to the relevance of learning Spanish, informing me that "It's important to learn Spanish in the United States today because we are so divided — divided by politics, opinions, religions, skin color. We can close that gap by learning the language and the culture, with a greater empathy for one another, and greater understanding of one another." When asked about Monica Caponigro, Stanton-Verduzco praised the student, "Monica is always interested in perfecting her speaking skills. As a sophomore, while taking Spanish 3, she decided to take Spanish 6 as well to improve and grow in her language skills. She has continued to shine in Spanish B Higher Level and her writings and presentations always reflect her enthusiasm for the language. Monica is also a member of the Spanish Honor Society."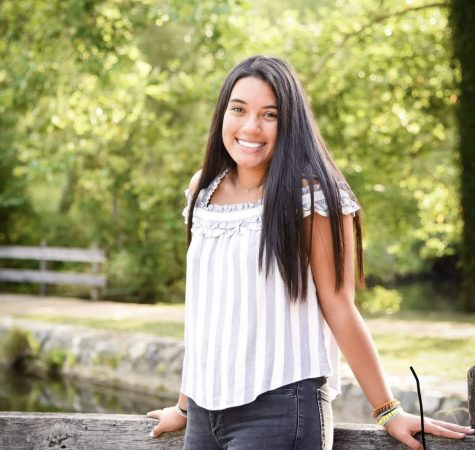 Monica, Maggie, and Ray were all awarded in the non-native division, and Sophia Pirela was awarded in the native division. When asked about winning the extraordinary award, Pirela said, "I am not only honored to win this award, but  thankful that this language has allowed me to explore my culture and help others," with Mrs. Stanton-Verduzco attributing Pirela's win to the fact that "Sophia comes from a home where Spanish is spoken, but her interest in perfecting the language was noticeable from the beginning. She took Spanish 6 as a sophomore and then has been taking Spanish B Higher Level during the last couple of years. She has shown a commitment to perfect her writing and further develop her speaking abilities. Sophia is also a member of the Spanish Honor Society."
The Indiana Outstanding High School Student of Spanish Award ceremony was held on November 5th, 2020 over a virtual "zoom" call. Each student was questioned about both their future and current plans for the Spanish language. The number of nominations and wins is historic, not only for the foreign language department of Adams, but for the school as a whole. Congratulations to Ray, Maggie, Monica, and Sophia — Go Eagles!
About the Contributor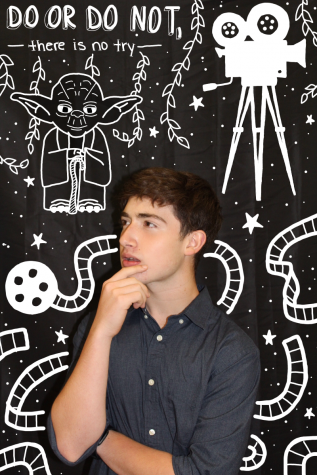 Samuel Villagra-Stanton, Movie Critic
Samuel Villagra-Stanton can never be president because he was born in Linares, Chile.  Sam has a lot of interests, such as film, Star Wars, and drawing....