The Spanish Honors Society Debuts at John Adams
Celebrating the Trailblazers of Latin Language and Culture Excellency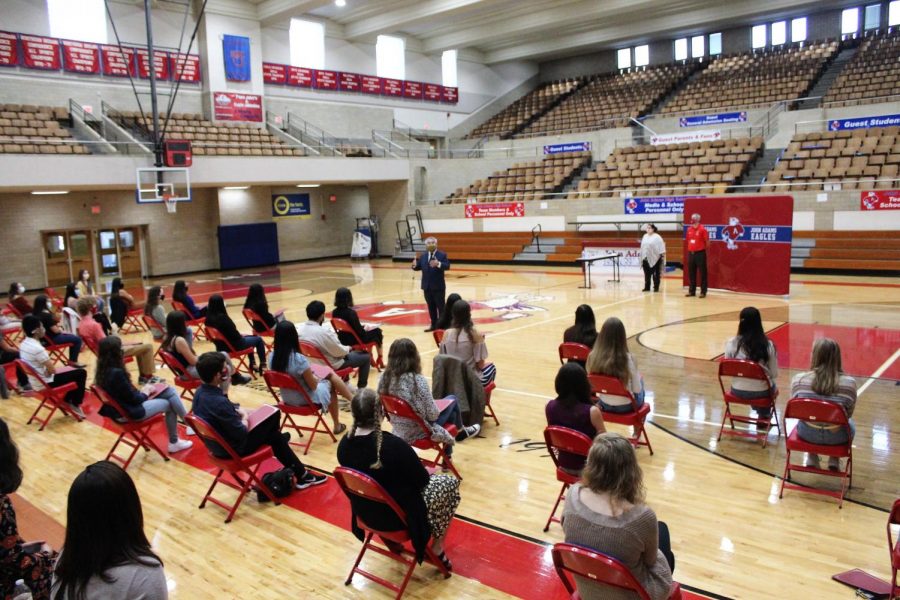 Todos a una. In Spanish, that roughly translates to ¨everyone as one¨, the official slogan of the Sociedad Honoraria Hispánica. John Adams High School welcomes its own first chapter of the Sociedad Honoraria Hispánica, celebrating 43 trailblazers of this historic society with an in-person induction ceremony.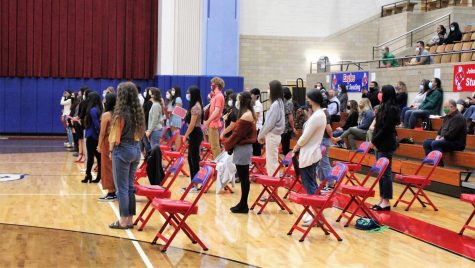 In a world of growing interconnectedness, language has proven to be a field of boundless opportunity, opening doors for international interaction. In fact, according to ilanguages.org, 43% of the world is bilingual whereas only 40% is monolingual. Beyond living in a world where the majority of people are fluent in more than one language, it's important to learn and appreciate the origins of these languages. 16.7% of the population in the United States is Latino and Spanish is the second most spoken language in the world. Looking past the global influence of Latin culture, locally, the South Bend school corporation sees about 12% of students being Latino. Students at John Adams High School can look to the first ever chapter of the Sociedad Honoraria Hispánica, the Spanish Honors Society, to celebrate Latin culture and academic excellence.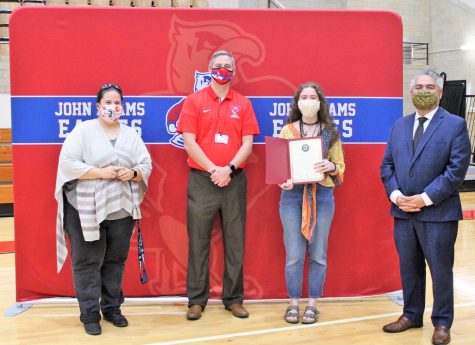 The Spanish Honors Society (SHH) is classified as a national and international academic honor society in the study of high school Spanish and is sponsored by the American Association of Teachers of Spanish and Portugese, inc. Spanish Honors Society at John Adams was made possible through the efforts of John Adams' own Spanish teacher, Cecilia Stanton-Verduzco. When asked about why she decided to institute SHH at Adams, Mrs. Stanton-Verduzco commented, ¨As a foreign language teacher, I strive to teach students the importance of learning a language and respecting other cultures. In order to give students the opportunity to continue to nurture and grow in their journey of learning another language and exploring different cultures, I decided to start a chapter of La Sociedad Honoraria Hispánica¨. This chapter of SHH is named Isabel Allende after the influential Chilean author renowned for bestsellers such as La Casa de los Espíritus, Cuentos de Eva Luna, and Hija de la Fortuna. Stanton-Verduzco, who is Chilean herself, chose the chapter's name for both Allende's prominence as a Latin American leader and for the personal ties to Chile as their native country. Mrs. Stanton-Verduzco added that ¨As a literature enthusiast, I decided to name our chapter Isabel Allende, after one my favorite authors. For students who are part of our Higher Level IB Spanish class, they are able to read some of Allende's stories, which makes the decision to name the chapter after her even more special¨.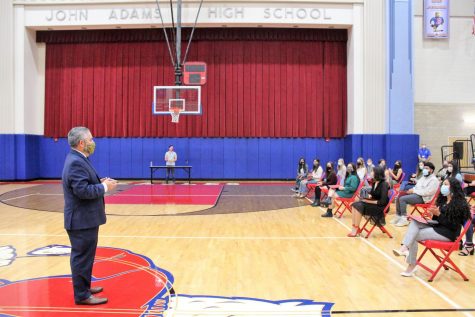 Students who joined SHH were inducted on Friday, October 9th, with South Bend School Corporation Board Trustee, Rudy Monterrosa, and John Adams Principal, James Seitz, in attendance to help induct the historic chapter. The induction was held as an in-person event because Mrs. Stanton-Verduzco, alongside John Adams' SHH President Rebeka Henderson, believed in the importance of hosting a physical event to continue recognizing students for their excellency in these unprecedented times. With chairs spread along the A-gym's basketball court and masks required upon entry, the induction was practicing social distancing while maintaining the formalities of a proper induction. 34 of 43 total members attended the induction, called up individually to receive a certificate of membership for their proficiency and academic excellency in the Spanish language. Rudy Monterrosa noted the historic moment, explaining to the first members of Adams' SHH that "Though you may not realize it, each and every one of you is a trailblazer, not only because you're the first class inducted into the SHH, but also because you're pushing forward with your academics in the midst of a global pandemic". The event closed out with a round of applause as the first class of the Sociedad Honoraria Hispánica at John Adams High School had been inducted.
"Being able to be a part of SHH, especially in its beginning at Adams, is really important for everyone that's a part of it, from sponsors to members to proud watchers. Like Mr. Monterrosa said, we're the beginning of something special, and being able to help with that is kind of mind-blowing. I'm glad to represent SHH as the first president and I know we're going to do really great things," added Rebeka Henderson, President of SHH, as well as a junior at John Adams High School. When asked further about the SHH induction, Rudy Monterrosa added that "It was a tremendous honor to be a part of this event. Growing up in a bilingual home, my mother made me realize that being able to speak another language would open doors for me. I'm glad to see our own South Bend students recognizing the value in that skill and I am glad to see a Society that enriches their academic experience and encourages them to reach their goals". 

Sociedad Honoraria Hispánica strives to celebrate Latin culture and language, as well as recognize students' academic excellency in Spanish as a whole. Todos a una.
About the Contributor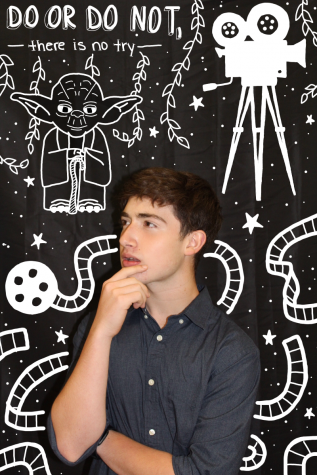 Samuel Villagra-Stanton, Movie Critic
Samuel Villagra-Stanton can never be president because he was born in Linares, Chile.  Sam has a lot of interests, such as film, Star Wars, and drawing....