The Fall of Sparta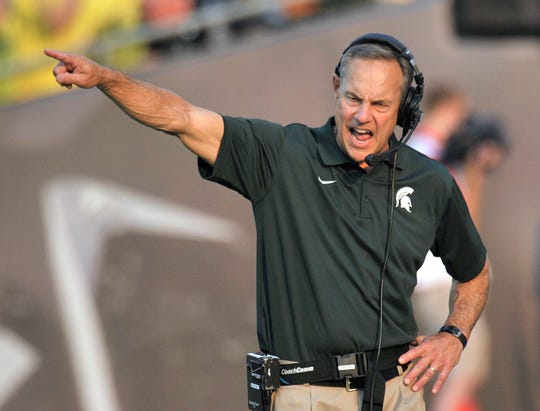 Mark Dantonio has been the head football coach at Michigan State University for 12 years, and spent an additional six years as an assistant. Despite Michigan State's struggles through recent seasons, many Spartan fans were shocked when he announced he would retire from the team to spend more time with his family. A month down the road, many question marks have been aroused because of this sudden announcement. Dantonio earned a 4.3 million dollar bonus by sticking with the team until January 15. His announcement was the day prior to the National College Signing Day. These facts are not very unsettling, but then a picture surfaced of Dantonio and an assistant at the house of a five-star recruit, which is a violation of the NCAA, and seemed as if Dantonio had a purpose to leave the university, and his family was used as a smoke screen. Dantonio even said under oath that they were not present at the house, which could add more gasoline to the fire if proven wrong. Michigan State has been in trouble over many lawsuits and the fact that they employed Larry Nassar, who was found guilty of assaulting many gymnasts on the United States Olympic team and Spartan team. Michigan State had trouble looking for their next coach due to the late exit of Dantonio. Finally, they landed the Colorado University coach, Mel Tucker. Tucker was reluctant to leave Colorado, and that is why Michigan State offered him double his current salary. This move could hurt the entire Colorado program that was starting to look like they could compete. Overall, the NCAA has not made much comment surrounding the situation, but in the future could definitely become a big headline. There are still six months until football season and a lot can happen to Michigan State before the upcoming season. 
About the Writer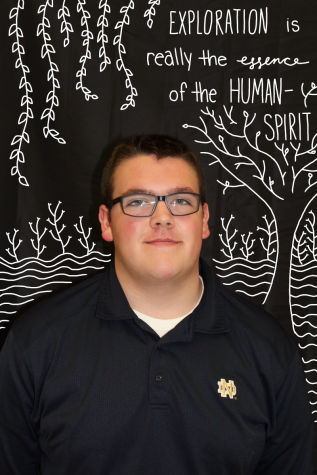 Noah Gring, Reporter
Noah Gring was born September 9, 2001 in South Bend, Indiana. He has six siblings comprised of three brothers and three sisters. He attended Saint Matthew...