The 2020 Oscars – Final Predictions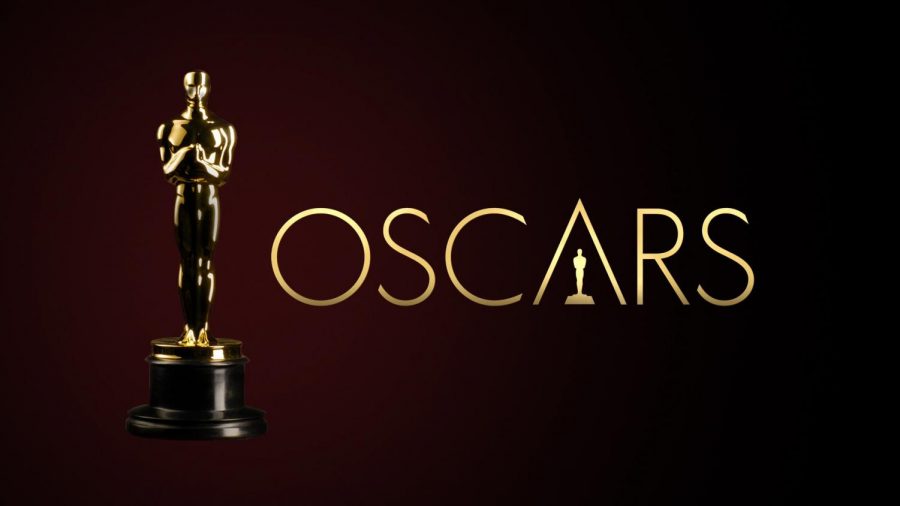 2019 delighted many moviegoers and critics with its slew of cinematic triumphs, which has made the Tower's predictions for the 92nd annual Academy Awards ceremony all the more difficult. The usual suspects made the cut, namely The Irishman and Once Upon A Time… In Hollywood, alongside some surprising choices like Joker and Marriage Story, making the battle for "Best Picture" all the more contentious. With the official nominees having been posted, it's time to take a look at a few of the main categories for this year's awards, here are the Tower's Oscar 2020 predictions:
Best Original Score:
Hildur Guðnadóttir for Joker
Riding off of the success of her chilling music in the critically-acclaimed HBO series, Chernobyl, Hildur Guðnadóttir showcased some true masterwork in 2019's Joker. Her work was noted by the Hollywood Foreign Press when she won the Golden Globe for "Best Original Score", making her chance to win at the Oscars all the more likely. Though stumbling to push through the sociopolitical blockade of the infamous "Academy", Joker's own awards campaign has proven to be relatively successful, due in large part to this composer's riveting score – which compliments a twisted performance from Joaquin Phoenix. Hildur Guðnadóttir will win "Best Original Score" for Joker.
Best Original Screenplay:
Noah Baumbach for Marriage Story
The backbone of a strong film is a strong script, it serves as the gateway for the production and translation of a project from paper to screen. This year's most effective original screenplay was by far dialogue-guru Noah Baumbach's heartbreaking 2019 experience, Marriage Story. The characters feel lived in and well-established, elevated by wonderful performances from Scarlett Johansson and Adam Driver. The narrative weaves in the generally overlooked aspects of divorce, presenting thematic elements through the various legal and emotional tribulations. Baumbach's grippingly real tale of the divorce process deserves the "Best Original Screenplay" award.
Best International Feature Film:
Parasite
Director of Okja and Snowpiercer, Bong Joon-Ho unleashed an infectious, invigorating tale of socioeconomic diversity and the driving force that severe societal imbalance presents. The release of this picture gained traction for well-earned critical buzz that the Academy will surely take into account. Intelligent cinematography, an unnerving story, and intellectual thematic elements make for a complex mixture of suspense and comedy. Joon-Ho's ability to weave in a mixture of genres with a fairly complex narrative is only the tip of the iceberg when it comes to the range of accomplishments in 2019's Parasite, and it will surely earn Bong Joon-Ho and South Korea the "Best International Feature Film" Oscar.
Best Actress:
Scarlett Johansson in Marriage Story
The Academy is adamantly against the interjection of the streaming conglomerate's, namely Netflix, making the Oscar campaign for the corporate giant more difficult. Putting that aside, Scarlett Johansson absolutely delivers in 2019's Marriage Story as Nicole Barber. Johansson shines as she embodies a mother navigating her way through the divorce process, making every scene feel real and absolutely human. In Marriage Story, there are no good or bad sides to take, everyone is simply human, and Johansson's heart-wrenching performance solidifies this theme. Her chemistry with Adam Driver is unreal, bouncing off of him in tense scenes to showcase her dynamic ability as an actor. Scarlett Johansson undoubtedly deserves the Oscar for "Best Actress".
Best Actor:
Joaquin Phoenix in Joker
The buzz behind the controversial black sheep of the DC films was well-warranted, and Joaquin Phoenix's legendary performance fully supports the rave and chaos behind the film. The actor's effort is on full display (as always), showcasing the outcome of society's cruel behavior toward a man who just wants to make people laugh and smile. The film is presented as a "character study", according to director Todd Phillips, and fully delivers on this claim through Phoenix's performance. Every movement seems naturally calculated, the idiosyncrasies too real, making Joaquin Phoenix's Arthur Fleck absolutely chilling. Phoenix's now iconic performance as the infamous DC character is almost a guaranteed win for "Best Actor" at the 2020 Oscar awards.
Best Director:
Sam Mendes for 1917
The buzz and awards from the Hollywood Foreign Press' Golden Globes for Sam Mendes' World War I epic, 1917, was deserved. The famous "one-shot" look of the film (shot and developed by Academy Award Winner Roger Deakins) works effectively in creating a more personal and tense story in what could have been "just another war film". The themes and visuals are orchestrating perfectly to create a character of a film within itself, creating a distinct identity to differentiate itself from other pictures. Without the brilliant direction of Sam Mendes in 1917, the film would have been bland and uninteresting. Sam Mendes deserves "Best Director".
Best Picture:
Once Upon A Time… In Hollywood
What could win over a group of people who love old hollywood? It's simple, a film all about old hollywood. Unfortunately, the sociopolitical nature of hollywood tends to rear its around award season, a trend that I believe will continue this year with 2020's "Best Picture". Beyond that, Quentin Tarantino, on of the Academy's most prized possessions, has yet to win an Oscar for "Best Picture". However, cinema politics aside, Once Upon A Time… In Hollywood is a Tarantino classic that celebrates the golden age of cinema through an unconventional means, somehow sticking the landing. Whether you like it or not, Once Upon A Time… In Hollywood will win "Best Picture". 
About the Writer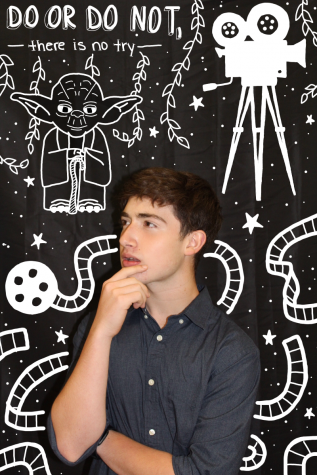 Samuel Villagra-Stanton, Movie Critic
Samuel Villagra-Stanton can never be president because he was born in Linares, Chile.  Sam has a lot of interests, such as film, Star Wars, and drawing....