The Tragic Passing of Kobe Bryant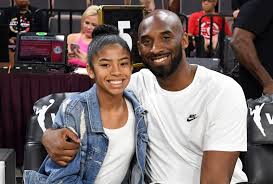 On January 26, the sports world found itself in shock when TMZ reported that Kobe Bryant had died. Bryant was only 41 years old, and still had so much to accomplish. Bryant is argued to be one of the best basketball players to ever live. Bryant was also in the headlines from the previous night, when LeBron James passed him to become the third all-time scorer in NBA history. Bryant was with eight other people in his private helicopter when it crashed into a cliffside in Calabasas. Among those dead were his daughter, Gianna, two of her teammates, and her friends' parents. The reason for the crash is unknown at the moment, but there was heavy fog in the area, and is suspected of being a factor. Kobe leaves behind his wife and his remaining three daughters. Tons of support flowed from social media and news outlets for the former NBA superstar. Former teammates, current NBA players, and longtime fans were visibly shaken from the tragic news. Kobe spent all 20 seasons in the NBA with the Los Angeles Lakers. The Lakers' arena, the Staples Center, was set to host the Grammy awards later that night, but prior to red carpet, many fans showed up to the arena to pay their respects. Bryant fans also went near the site of the crash to honor the future NBA hall of famer. Kobe had said many times that his daughter Gianna would continue the "Mamba legacy," showing promise as a young basketball player and carrying the Bryant name, sadly the world will never know how great Gianna could have been due to these tragic circumstances. Many NBA fans called for the entire NBA to completely retire the numbers 8 and 24 out of respect for Bryant. Mark Cuban, owner of the Dallas Mavericks, already announced that no Mavericks players will wear 24 ever again. Off of the basketball court, Kobe Bryant was a class act, coaching his daughters and starting a foundation for underprivileged kids and families with his wife, Vanessa. Losing Kobe is one of the hardest punches even for people who do not pay attention to sports, that is how influential and important he was. Rest in peace, 24.
About the Writer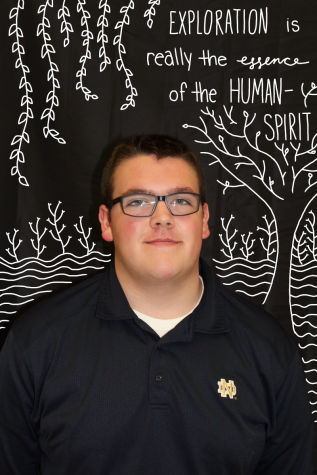 Noah Gring, Reporter
Noah Gring was born September 9, 2001 in South Bend, Indiana. He has six siblings comprised of three brothers and three sisters. He attended Saint Matthew...