The 2019 NCAA Football Season Closes with Louisiana State on Top
January 13th marked the end of the 2019-2020 NCAA football season with the National Championship being played in the Mercedes Benz Superdome in New Orleans, Louisiana. The marquee matchup was between the Louisiana State University (LSU) Tigers and the Clemson Tigers, a "TIger Bowl" if you will. LSU proved to be a stellar team throughout their campaign, beating a total of five top 10 opponents in the regular season, and demolishing the Oklahoma Sooners in the playoff semifinal. Clemson returned to the championship after winning the title last year with star freshman quarterback, Trevor Lawrence. This season, Clemson only played one ranked team, which was the Ohio State Buckeyes. Even with their weak regular season schedule, Clemson was still expected to put up a fight against LSU, which they proved to do throughout a majority of the first half. The second half completely belonged to LSU. Heisman quarterback, Joe Burrow, had an amazing performance, with 463 passing yards and five touchdowns. LSU also received great help from their star receiver, Ja'marr Chase, who had 221 yards and two touchdowns. Going into halftime, LSU was on a 21 point run, and that propelled them to a 28-17 locker room lead. Clemson was only able to get one score in the entire second half, leading to LSU completely pulling away for a 42-25 win. This LSU team proved to be unstoppable, winning all 15 games this season, and having their largest deficit of the season capped at ten points. This was LSU's first title since the 2007 season, when they were coached by Les Miles. Since 2000, LSU has secured three of their four titles, the third coming in 2003, under the oversight of legendary coach Nick Saban. LSU will certainly miss Joe Burrow next season, but if LSU can retain any magic from this year, Coach Orgeron has some gumbo cooking down in Baton Rouge.
About the Writer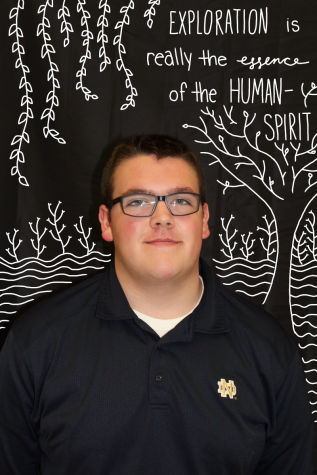 Noah Gring, Reporter
Noah Gring was born September 9, 2001 in South Bend, Indiana. He has six siblings comprised of three brothers and three sisters. He attended Saint Matthew...